</p>
Vermont Motorcycle Accident Lawyer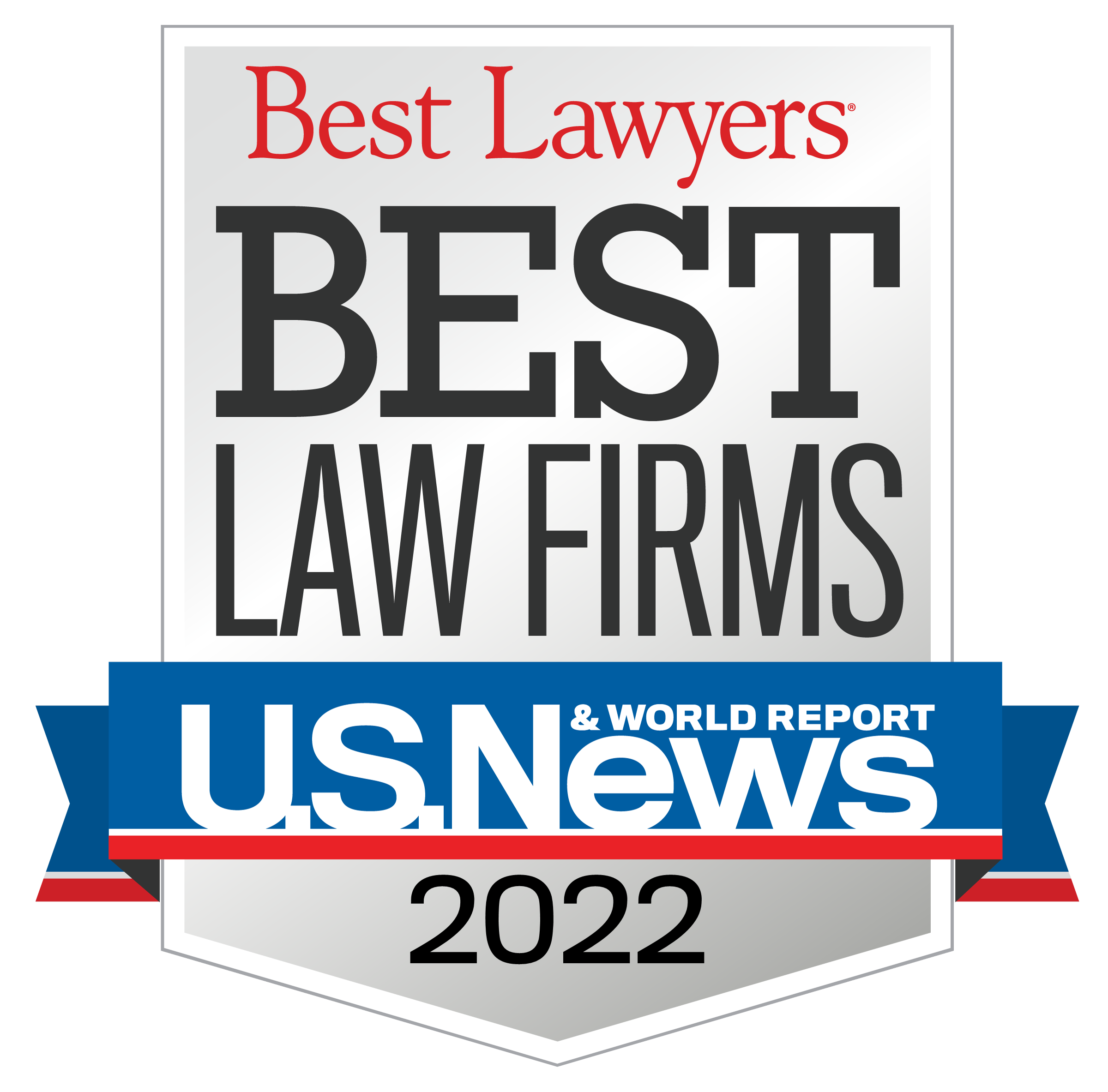 Injured in a Motorcycle Accident in Vermont or New Hampshire? We Can Help.
Vermont and New Hampshire are both great states for motorcycle enthusiasts. That being said, the relatively short warm seasons in Vermont mean that thousands of riders have a precious few months to really enjoy getting out on their bikes, whether just to ride to work, around the corner, or take a cruise or long trip. As motorcycle riders have limited protection, motorcycle safety is of the utmost importance. When accidents happen, injuries often occur.
At Sabbeth Law, our Vermont motorcycle accident lawyers are skilled, experienced, and reliable advocates for injured riders and their families. If you or your loved one was hurt in a motorcycle crash, we are more than ready to help you fight for justice and full financial compensation. To set up a free, no-obligation initial consultation with a top-rated Vermont motorcycle accident lawyer, please call us now or contact us directly online.
Motorcycle Collisions are Disproportionately Likely to Result in Severe Injuries
Motorcycle collisions are particularly dangerous and are more likely to result in severe injuries compared to other types of accidents. This is due to the lack of protective barriers and the vulnerability of motorcyclists in the event of a crash. According to federal highway safety data, nearly 80 percent of motorcycle collisions lead to rider/passenger injuries. Some of the most commonly reported motorcycle accident injuries in Vermont include: 
Road rash;
Cuts/lacerations;
Biker's arm;
Broken bones;
Soft tissue damage;
Traumatic brain injuries (TBIs);
Facial injuries;
Spinal cord damage;
Amputations; and
Fatal injuries.
Understanding Motorcycle Accident Liability in Vermont
Hurt in a motorcycle wreck in Vermont? An experienced motorcycle accident attorney can help you understand how liability works in our state. You can be sure that all insurance companies involved in your case will waste no time protecting their own interests. Here are three critical points to understand about motorcycle injury claims in Vermont:
Motorcycle Accident Liability is Based On Fault: Vermont is an at-fault state for motorcycle crashes. All parties should be treated equally in the eyes of the law, including motorcyclists and other drivers. Every motorcycle crash requires an in-depth, detail-driven, and independent investigation to determine fault.
Vermont Uses Comparative Negligence: Under Vermont law (Vt. Stat. Ann. Tit. 12, § 1036), all motor vehicle accidents, including motorcycle crashes, are handled under comparative negligence. Each party to a motorcycle accident in Vermont will be held proportionately liable. You could face partial liability for your own damages. Imagine that you sustained $30,000 in damages in a crash in Windsor County. If you are found at fault for 20 percent of your motorcycle accident, you would be liable for 20 percent of your own damages. In this case, that means $6,000 taken out of your settlement or verdict.
A Three-Year Statute of Limitations for Motorcycle Crashes: Be proactive after a motorcycle wreck. Under Vermont law (Vt. Stat. Ann. 12 § 512(1)), there is a strict three-year statute of limitations to bring a motorcycle accident claim. That being said, you do not want to fall behind the insurance company. Get started with your case right away.
We Help Motorcycle Accident Victims Maximize their Compensation
In Vermont, injured motorcyclists can bring a claim to pursue financial compensation for economic and non-economic damages. However, the insurance companies that defend these cases will try to limit payouts. Our Vermont motorcycle accident lawyers fight hard to ensure that injured riders secure every penny they deserve. You may be able to recover money damages for:
Motorcycle repairs or replacement;
Emergency room treatment;
Medical bills and other health care costs;
Long-term physical therapy or mental health support;
Loss of wages and loss of future earnings;
Pain and suffering & mental distress;
Disability or disfigurement; and
Motorcyclists May Have Unfair Stereotypes from Law Enforcement and Insurers
At Sabbeth Law, we have a healthy respect and understanding of motorcycle riders. Unfortunately, not everyone shares that level of respect for riders. For any number of bogus reasons, sometimes officers or members of the public will harbor a bias against motorcycle riders and assume they're at fault when involved in a collision. Contrary to these biases, any motorcycle rider knows that a motorcycle rider is typically the most careful driver on the road because they have the most to lose – as their bodies are exposed without the benefit of a steel cage and seat belt that a car or truck provides — should someone cause a collision.
Why Hire the Vermont Motorcycle Accident Attorneys at Sabbeth Law
Motorcycle accident claims are complicated. Our founder and lead attorney Michael J. Sabbeth is a devoted advocate for victims and families. We at Sabbeth Law are intimately aware of the sometimes tragic outcomes that often accompany motorcycle crashes at any speed, even when the rider or passenger is kitted out with full protective gear. These are some of the most heartbreaking cases we have handled. We have also handled many motorcycle collisions where the physical injuries were, quite fortunately, not so severe, but the psychological effects that remain caused significant barriers in the rider's life, often leading them to quit riding altogether. We are proactive and committed to personalized legal representation. Our Vermont motorcycle accident lawyers will: 
Answer your questions and explain your options during a free case review;
Carefully investigate the motorcycle crash, gathering evidence of liability/damages;
Handle the legal claims paperwork and represent you in settlement negotiations; and
Put together a motorcycle accident claims strategy designed to maximize your recovery.
One truth that applies universally to all motorcycle collision cases equally is that they're all unique. And so, at Sabbeth Law, we examine each case individually and make sure to tell the injured rider's story in a way that people who don't ride can relate to. In fact, this is often the most difficult part of presenting a Vermont motorcycle case. Our ability and dedication to be able to make that connection, to present our client's case in a way an insurance company, mediator, or jury will relate to, is a skill we pride ourselves on as it's a duty we truly believe in and take to heart.
We Represent Injured Motorcyclists in Vermont On Contingency
Our law firm represents injured motorcyclists on a contingency basis, which means that you pay nothing upfront and we only get paid if we win your case. We understand the unique challenges that motorcyclists face on the road, and we are committed to fighting for your rights and getting you the compensation you deserve. Consultations are free and there are never any obligations.
Motorcycle Accidents in Vermont: Frequently Asked Questions (FAQs)
Should I Agree to Give a Statement to an Insurance Adjuster After a Crash?
No.
At least not without first consulting with an attorney. Here is the most important thing to know: Insurance adjusters work for the insurance company, and their job is to minimize the amount of compensation that the company has to pay out. Words can get twisted. They can get taken out of the protected context. Deal with insurers through a motorcycle accident lawyer.

How Much is My Motorcycle Accident Injury Claim Worth?
It depends.
The value of a motorcycle accident injury claim depends on several factors, including the severity of the injuries, the extent of property damage, and the level of insurance coverage. As each claim is unique, you should always consult with an experienced Vermont motorcycle accident injury lawyer. Your attorney will help you know the true value of your case. Do not settle for less.
Will My Motorcycle Accident Claim in Vermont Go to Trial?
It depends.
While most motorcycle accident claims in Vermont settle outside of court, it is still important to be prepared in case your personal injury case does go to trial. Factors that could result in a trial include disputed liability, complex legal issues, or an insurance company refusing to offer a fair settlement. By working with a skilled Vermont motorcycle accident attorney, you can increase your chances of a successful outcome if your claim does go to litigation.
Contact Our Vermont Motorcycle Accident Lawyers Today
At Sabbeth Law, we are standing by, ready to protect your rights. If you or a loved one have been injured, please click the "What to Do When You've Been Injured" link, and give us a call at 802-230-1845 or get a free evaluation by clicking here.  Our commitment as Vermont personal injury lawyers is to provide you with our top-notch legal analysis, always at no cost.  Whether or not I agree to take your case, I will at least be sure to set you on the right path to help to make sure you're not taken advantage of. With an office in White River Junction, we handle motorcycle accident claims in Vermont and New Hampshire.
Client Testimonials
"Immediately after my son's injury at work, he was treated poorly. Over the course of the next few days it became even worse, so I called Mike and he and Crystal have been absolute lifesavers during the process. Mike is not your typical stuffed suit lawyer who only cares about the bottom line he genuinely cares about his clients and his assistant Crystal is beyond amazing! My thanks to you both!"
LUKE PARMENTER
Have Questions?
Free
Consultation
Client Testimonials
"Immediately after my son's injury at work, he was treated poorly. Over the course of the next few days it became even worse, so I called Mike and he and Crystal have been absolute lifesavers during the process. Mike is not your typical stuffed suit lawyer who only cares about the bottom line he genuinely cares about his clients and his assistant Crystal is beyond amazing! My thanks to you both!"

LUKE PARMENTER
"I could never ask for a better attorney, to fight for me, to believe in me, and have faith in me, than what I found in Mike Sabbeth, He doesn't treat you like a client, he treats you as if you are one of his own family members, He will fight for you, with all he has, and is ALWAYS up front and honest with you about everything!"

SANDRA DRUGE
view all client reviews