</p>
Vermont Premises Liability / Slip & Fall Lawyer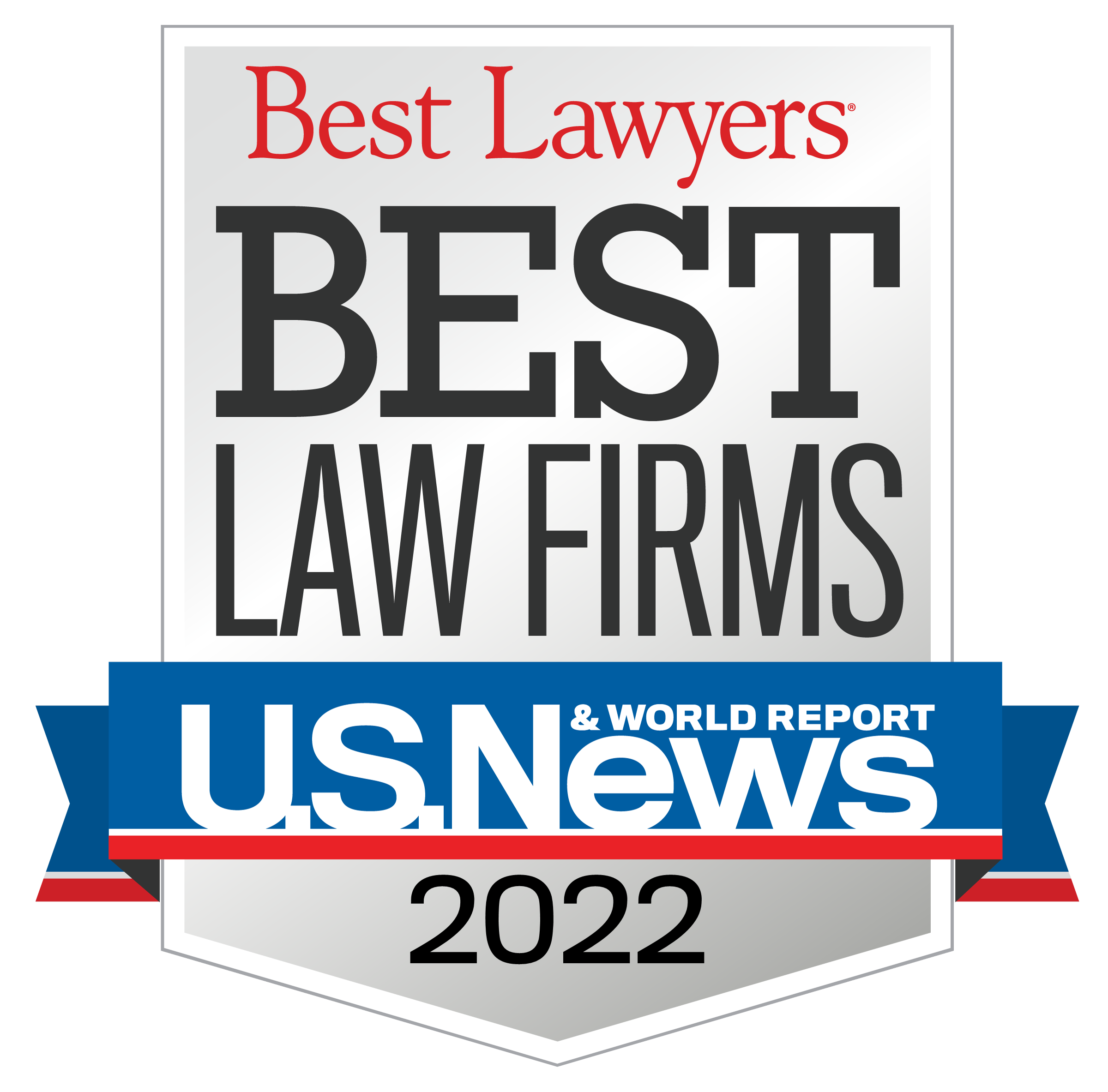 Vermont Premises Liability Lawyer
Whether it's a slippery floor in a grocery store, an uneven sidewalk in front of a residence, or inadequate security in a commercial establishment, personal injuries are often the unfortunate consequence of hazardous conditions on someone else's property. These incidents can have a profound impact on an individual's well-being.
A Vermont premises liability lawyer represents people who have been harmed by unsafe premises and holds accountable those who own or occupy the property in question. Premises liability cases are often called slip and fall cases or trip and falls because they often involve just that – falls that result in injury. But these types of cases may be any type of injury that results from a defect, negligent maintenance, or negligent failure to provide notice of hazard on a property.
Vermont premises liability cases are often among the most challenging cases to bring. The attorneys who handle these cases at Sabbeth Law are experienced in identifying hazards on someone's property that may have led to serious injury. We are committed to representing clients who deserve justice. If you have been injured on someone else's property, call us at 802-230-1845 to discuss your legal rights.
Why Choose Sabbeth Law for My Premises Liability Claim?
Premises liability law refers to the legal principles that hold property owners or occupiers responsible for injuries or accidents that occur on their premises due to unsafe conditions. This area of law typically deals with situations like slip and fall accidents, inadequate security leading to harm, or injuries caused by hazardous conditions. The property owner or occupier may be held liable if they were negligent in maintaining a safe environment. It's essential to consult with a legal professional to understand the specifics of your situation.
As most premises liability attorneys in Vermont will agree, though each case is unique, there is likely no more difficult case to bring than for a slip and fall on the ice in Northern New England. However, that does not mean such cases are not viable. Premises liability attorney Michael J. Sabbeth has resolved multiple cases in which his clients suffered injuries after slipping and falling on ice due to the defendant's negligence for six figures.
We take on all types of premises liability claims. If you were hurt on private or commercial property, our legal team is more than ready to help. Contact us today for a free, no-obligation consultation with a Vermont premises liability lawyer.
Do I Have a Premises Liability Claim?
Determining whether you have a premises liability claim depends on specific factors. A legal professional experienced in handling these kinds of cases can help you determine the strength of your claim and the potential for compensation. Some things your lawyer will consider include:
Injury Occurrence: Did you suffer an injury on someone else's property? This is the fundamental requirement for premises liability cases.
Negligence: Did the property owner or occupier fail to maintain a safe environment, leading to your injury? Negligence is a key element in these cases.
Property Owner's Duty: Evaluate whether the property owner had a duty to keep the premises safe for visitors. Different rules apply to invitees, licensees, and trespassers.
Causation: Can you establish a direct link between the unsafe condition and your injury?
Notification: Did you report the incident to the property owner or manager? This can be important for documentation.
Evidence: Gather evidence, such as photographs of the hazard, witness statements, and medical records, to support your claim.
What Should I Do If I Am Injured on Someone's Property?
There are steps you can take to enhance the likelihood of a successful premises liability claim. For example:
Be sure to report the injury, and how you were injured, to the manager, owner, or employee who works on the property, right away. If an accident report is filled out, request a copy of it.
Try to take as many mental notes of your surroundings as possible and write them down at your first opportunity. This is important in any type of personal injury case. People often forget critical information after a trauma, such as an injury. Often, these cases can be won or lost on one of these details.
If at all possible, take pictures of the hazard that caused your serious injuries. There are cases where the store owner or employee corrects the hazard, taking photos after the fact, and presents their photos as an accurate reflection of the condition of the area at the time of the accident. Your photos will document the dangerous condition in contrast.
Take down the names and contact information of any witnesses who saw the incident.
Consult with a Vermont premises liability lawyer before you give any statement to a business, property owner, or insurance company. The defendant and their insurance company are driven to protect their own interests, not to do what is right for you and your family. An experienced premises liability attorney will help you bring a claim.
See a doctor. Getting the right medical care is essential for your health and well-being. Further, a doctor's report can provide evidence of your injuries, which will strengthen your case and increase the likelihood of receiving compensation for any damages incurred.
Types of Premises Liability Claims
We are a full-service personal injury law firm devoted to doing what is right for victims and families in Vermont and New Hampshire. With a proven record of results and a commitment to personalized legal representation, we are qualified to take on all types of premises liability claims, including:
Slip and Fall Accidents: If you have been injured due to a slippery floor, uneven pavement, or other hazardous conditions on someone else's property, we can help you pursue compensation for your medical bills, lost wages, and other damages.
Improper Maintenance: Property owners have a responsibility to keep their premises in a reasonably safe condition. If you were injured due to a property owner's failure to maintain their property, we can help you hold them accountable for their negligence.
Negligent Security Claims: Property owners are also responsible for providing adequate security measures to protect their visitors from harm. If you were injured due to inadequate security measures, such as poor lighting or lack of security cameras, we could help you seek compensation for your injuries.
Dog Bite Injuries: Vermont law holds dog owners strictly liable for any injuries their dogs cause to others. If you were bitten by a dog or suffered injuries due to a dog attack, we can help you pursue compensation for your medical bills, lost wages, and other damages.
Where Can a Premises Liability Accident Occur?
Premises liability claims can be filed for injuries on both commercial and private property. If you've been injured due to unsafe conditions on someone else's property, whether it's a commercial establishment or private residence, due to the property owner's negligence, you may have the grounds to file a premises liability claim.
Commercial Property
Commercial property owners are responsible for safety. Just a few of the commercial properties that may face premises liability lawsuits include:
Retail Stores: Slip and fall accidents due to wet floors or obstacles are common in retail establishments.
Restaurants: Burns, food poisoning, or slip and fall incidents can lead to claims against restaurants.
Hotels and Motels: Inadequate security and unsafe conditions in rooms can result in lawsuits. Unattended swimming pools also may present dangerous conditions for guests and other visitors.
Office Buildings: Tripping hazards, poor maintenance, or inadequate security may breach the duty of care required.
Shopping Centers: Slip and fall accidents, inadequate lighting, or poorly maintained parking lots can be grounds for a lawsuit.
Apartment Complexes: Inadequate security, faulty equipment, or unsafe conditions in common areas may result in claims.
Amusement Parks: Injuries on rides, unsafe equipment, or poorly maintained attractions can lead to lawsuits.
Construction Sites: Inadequate safety measures, negligence, or defective equipment can lead to premises liability lawsuits.
Private Property
Homeowners must take reasonable care to ensure people are safe. A few examples of private properties that may face claims include:
Residential Homes: Homeowners may face claims related to slips and falls, dog bites, swimming pool accidents, or inadequate security.
Rental Properties: Landlords could face personal injury lawsuits due to poorly maintained rental units or common areas, such as staircases or walkways.
Vacation Rentals: Injuries in vacation homes or rentals due to unsafe conditions, like faulty stairs or electrical issues, may lead to claims.
Vacant Land: Property owners may be liable for injuries on vacant land if they fail to warn about potential hazards, like hidden pits or unstable terrain or don't take reasonable precautions to secure the site.
While both commercial and private property owners have a duty to maintain safe premises, the legal intricacies, standards, and potential liability differ, making it important to consult with legal counsel experienced in these types of cases to navigate these distinctions effectively.
Also, remember that in Vermont, a trespasser can bring a claim, but it is much more difficult. Property owners owe a limited duty of care to trespassers and other unauthorized parties. For a trespasser to have a successful claim, they must prove that the property owner willfully or recklessly caused them harm. It can be a challenging legal hurdle.
Injured Victims Deserve the Maximum Financial Compensation 
You can pursue compensation for economic and non-economic damages. Our Vermont slip-and-fall accident and premises liability lawyers fight hard to ensure that clients can maximize their compensation. We are measured by our success. Financial compensation may be granted for: 
Emergency room care;
Hospital bills and other medical costs;
Lost wages and loss of earning power;
Pain and suffering & mental anguish;
Disability, disfigurement, or permanent impairment; and
Wrongful death of a family member.
How Can a Premises Liability Lawyer Help Me?
A property owner in Vermont is not automatically liable for an accident on their premises. Sabbeth Law puts forth maximum effort into the investigative aspect of all Premises Liability claims. This often requires the retention and utilization of engineering experts, human factor experts, and premises and machinery experts, amongst others.
Sabbeth Law puts up the expenses for these experts if and until there is a resolution of its client's claims. If there is no recovery, the client is not responsible for reimbursing any of these costs. In other words, there are never any upfront costs or out-of-pocket expenses for our clients. We handle premises liability claims on a contingency basis. Our attorneys only get paid when you get paid.
Time Limit to File a Premises Liability Lawsuit in Vermont
You do not have an unlimited amount of time to take action for a premises liability case. Under Vermont law (Vt. Stat. Ann. 12 § 512(1)), there is a three-year statute of limitations for these claims. What happens if you wait too long to file a lawsuit? Your case could simply be dismissed by the court. Although three years seems like plenty of time, you do not want to fall behind the business/property owner or the insurance company. Consult with a Vermont premises liability attorney right away. 
Contact a Vermont Premises Liability Attorney at Sabbeth Law Today
Premises liability claims are complicated. Navigating the legal process is never easy. At Sabbeth Law, we go above and beyond to ensure that our clients receive the absolute top level of representation. You do not have to take on a defendant or insurance company alone. Among other things, our Vermont premises liability attorneys are ready to hear your story, answer questions, and explain the next steps. We will investigate the incident, securing the evidence needed to prove fault and damages and represent you in settlement negotiations. We will take aggressive action to help you maximize your financial compensation.
At Sabbeth Law, our Vermont premises liability lawyers are standing by, ready to protect your rights and interests. You are not alone. If you would like to discuss the merits of your potential Premises Liability claim with an experienced premises liability lawyer, please contact us for a free consultation. From our law office in White River Junction, we are well-positioned to handle slip and fall accidents and other premises liability cases throughout Vermont and New Hampshire.
Call us at 802-230-1845 or fill out our online contact form. We are here to help!
Client Testimonials
"Immediately after my son's injury at work, he was treated poorly. Over the course of the next few days it became even worse, so I called Mike and he and Crystal have been absolute lifesavers during the process. Mike is not your typical stuffed suit lawyer who only cares about the bottom line he genuinely cares about his clients and his assistant Crystal is beyond amazing! My thanks to you both!"
LUKE PARMENTER
Have Questions?
Free
Consultation
Client Testimonials
"Immediately after my son's injury at work, he was treated poorly. Over the course of the next few days it became even worse, so I called Mike and he and Crystal have been absolute lifesavers during the process. Mike is not your typical stuffed suit lawyer who only cares about the bottom line he genuinely cares about his clients and his assistant Crystal is beyond amazing! My thanks to you both!"

LUKE PARMENTER
"I could never ask for a better attorney, to fight for me, to believe in me, and have faith in me, than what I found in Mike Sabbeth, He doesn't treat you like a client, he treats you as if you are one of his own family members, He will fight for you, with all he has, and is ALWAYS up front and honest with you about everything!"

SANDRA DRUGE
view all client reviews