</p>
Vermont Truck Accident Lawyer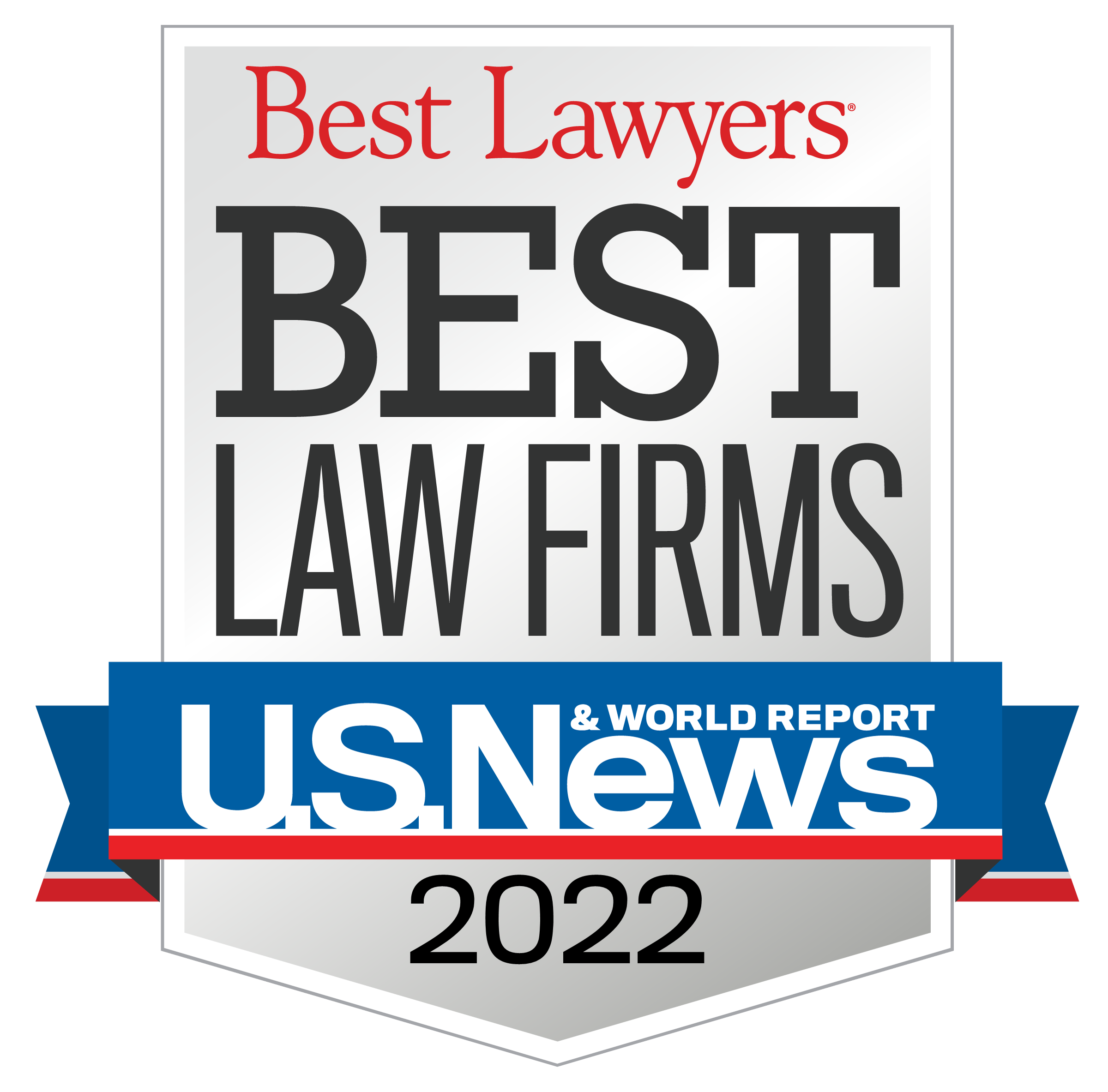 Vermont Truck Accident Attorneys
Tractor-trailer and Car Accident cases are patently different. If you've been injured in a crash with a tractor-trailer, it is critically important to find a true Vermont truck accident lawyer.
NEED TO TALK TO A VERMONT TRUCK ACCIDENT LAWYER?
We can meet you, wherever you are, within 24 hours. Sabbeth Law is Proud to Serve Vermont injury victims.
Looking to hire the best truck accident lawyer in Vermont? Sabbeth Law is here to help – We know the ins-and-outs of trucking accident litigation — years of specialized training and working with some of the best truck accident lawyers in the country has allowed us to handle trucking cases in ways that many firms can't match.
We are true Vermont truck crash lawyers, which is what you need to maximize compensation in a truck accident case — and that's what we bring.
Tractor-trailer and car accident cases are patently different.  If you've been injured in a crash with a tractor-trailer, it is critically important to find a true truck accident attorney.
We Take the Fight to the Insurance Companies. We don't play games when it comes to dealing with insurance companies, and we won't let them push you around.
Millions of dollars recovered from serious trucking accidents. We understand how devastating injuries from a truck accident are, and we'll ensure you're fairly compensated.
We'll Take the Case to Trial if Necessary. The truck accident attorneys are Sabbeth Law are trial-tested and won't hesitate to go to Court.
Our Team Will Review Your Case For Free. You don't have to pay out of pocket to hire us – and you only pay when we get you compensation.
Our Team Has Extensive Experience with Truck Accidents. We are board certified and we are always contuining training and education.
Sabbeth Law is committed to helping victims of serious truck accidents recover what they are owed. Let's talk today.
Jump to the truck accident information you need:
View Our Reviews
Browse Our Truck Accident Guide
Browse articles and resources for Truck Accidents
Reach Out – Get Started on Your Free Case Review
Tell Us Your Story
Serious Truck Accident? Get a free case review from Sabbeth Law
Filing a Lawsuit for Truck Accident Injuries
Most of us have driven by an accident involving a semi-truck and at least one other vehicle at some point in our lives. Few people, however, realize how often these types of accidents actually occur.
In fact, the Federal Motor Carrier Safety Administration (FMCSA) estimates that there were more than 450,000 truck accidents in 2017 alone, 344,000 of which resulted in injury. Many of these accidents occurred in Vermont and New Hampshire, where unfortunately, collisions involving commercial vehicles are on the rise.
The injuries sustained in truck accidents tend to be serious, often resulting in disfigurement, disability, and chronic pain, which can be especially frustrating for those whose accidents were the result of someone else's negligence.
Fortunately, these individuals are not left without legal recourse, but can seek damages from the at-fault party in court, so if you or a loved one were injured in a truck accident, it is important to speak with an experienced truck accident lawyer who can explain your legal options.
Commercial Trucks
Many people, when they hear the term commercial vehicle, automatically think of semi-trucks, or single cab tractor trailers, and while it is true that semi-trucks are perhaps the most common type of commercial vehicle on the road, they are by no means the only ones. There are, in fact, a number of different types of vehicles considered commercial vehicles, including:
Semi-trucks, which can weigh upwards of 80,000 pounds and so are difficult to stop, while also being prone to rollovers due to their high center of gravity;
Flatbed trucks, which have open trailers and so are usually utilized for the transportation of unusual cargo, such as lumber or construction equipment;
Dump trucks, which are used to transport loose materials, such as dirt, sand, gravel, and trash and due to their top heavy nature, are much more likely to roll over than other types of commercial vehicles; and
Tanker trucks, which are specifically designed to carry and transport liquids, many of which are hazardous or flammable.
The type of accident in which a truck is involved is largely dictated by the specific type of truck in question. Tanker trucks, for example, are often involved in rollover accidents because the liquid contents that they carry can shift during transit, which may cause the trucker to lose control.
The cargo carried by tanker trucks is often flammable, so these types of trucks are also at a higher risk of explosion after colliding with another car. This can then put anyone else on the road or even in the vicinity of the truck in danger of coming into contact with dangerous chemicals.
Flatbed trucks, on the other hand, tend to be involved in fewer collisions than other types of commercial vehicles, but are much more likely to have their cargo come loose in the event of a collision. In fact, if a driver failed to abide by federal loading procedures, the cargo in question could even come loose during transit, which is extremely dangerous for anyone driving behind the truck.
Finally, semi-trucks, which tend to carry the heaviest cargo and are also the most common type of commercial vehicle, are difficult to stop if the correct braking procedures are not used, or if a vehicle's brakes were improperly maintained. For this reason, semi-trucks are often involved in intersection accidents and rear-end collisions.
Common Truck Accident Causes
Truck accidents, like any type of car accident, can and do occur for a number of different reasons. There are, however, a few specific actions that crop up again and again in truck accident reports, including:
Driving while distracted or fatigued;
Driving while under the influence;
Speeding, swerving, tailgating, or making abrupt lane changes;
Tire blow-outs caused by a lack of maintenance or a manufacturer's defect;
Failure to comply with regulations to safely stop a truck with a tire blow-out; and
Mechanical failure due to a design or manufacturing defect or a failure to properly maintain the vehicle.
The federal government, in an effort to reduce the number of truck accidents occurring across the nation, have instituted a series of regulations with which trucking companies and their employees must comply. These regulations cover a wide range of matters.
For instance, the FMCSA requires drivers to comply with hours of service limits and to take mandatory breaks, so as to prevent accidents caused by fatigued driving. Similarly, federal regulators require trucking companies to abide by certain limits when it comes to vehicle and cargo weights.
Trucking companies and drivers are also required to follow strict procedures when loading and unloading cargo and to conduct regular safety inspections, make careful repairs, and perform regular maintenance.
Filing a Lawsuit
Although the existence of specific commercial vehicle-related rules may make it seem as though filing this type of claim would be easier than filing suit against the owner of a standard sized passenger vehicle, the reality is that filing truck accident claims is notorious for being a difficult and complex process.
This is largely due to the fact that, unlike collisions between two motorists, truck accidents usually involve the liability of multiple parties. For instance, both drivers and trucking companies that fail to comply with state and federal regulations can be held liable for truck accidents that can be linked to their violations.
However, even if federal guidelines were not violated, an injured party could still recover damages from one or more of the following individuals and entities:
A truck driver who was negligent, reckless, or failed to comply with federal regulations;
The truck driver's employer if it failed to use reasonable care during the hiring process, did not properly train its employees, or did not take steps to enforce federal regulations;
The company that owned the truck if it did not conduct regular safety inspections on its vehicles, didn't make necessary repairs, or failed to perform regular maintenance;
The manufacturer of a defective vehicle part if an error in design, manufacturing, or design was responsible for a malfunction and subsequent accident;
The manufacturer of the cargo that was being transported at the time of the accident if it failed to properly load or secure the cargo, or did not warn the trucking company of the potential hazards of carrying the cargo; or
The company responsible for conducting inspections or making repairs on the trucks if their failure to use reasonable care led to an accident.
While any one of these entities or individuals could find themselves facing liability for their involvement in a truck accident, it is not uncommon for more than one party to be held liable for a portion of an injured party's losses. If, for example, a truck driver fell asleep at the wheel after failing to abide by hours of service rules, he or she could be held liable for any resulting accidents, as could that individual's employer if it set unrealistic expectations for the driver regarding deadlines.
The Difficulties of Filing a Claim
Because there are so many potentially liable parties in truck accident cases, injured plaintiffs are often required to deal with multiple insurers and large companies, all of which are well funded and retain aggressive and often ruthless legal teams. Fortunately, these hurdles can be overcome if plaintiffs have strong evidence at their disposal, including:
The police report completed by the officers who responded to the accident;
The truck driver's log books, which can reveal hours of service violations;
Photographs from the scene of the accident;
Data obtained from a truck's in-vehicle technologies, such as a GPS, which can show how long and for what distance the driver was operating the truck;
The results of a drug or alcohol test conducted at the scene of the accident;
Video recordings of the accident itself from a traffic camera, dashboard camera, or a witness to the accident;
Eyewitness testimony from someone who saw the accident occur;
Medical records demonstrating the severity of the plaintiff's injuries; and
The results of the truck driver's commercial motor vehicle test, which are examinations that are often conducted when there is evidence of negligence on the truck driver's part.
While all of this evidence is important to the success of a plaintiff's truck accident claim, a truck driver's log book and records are often the most helpful in demonstrating fault as they contain information related not only to the number of miles and hours driven every day, but also details about certain shipments, including cargo numbers.
Sabbeth Law's Guide to Truck Accidents
Truck Accident Guide
Trucking Accident questions answered:
How Are Car Accidents and Truck Accidents Different?
18 Wheeler/Semi Truck Accident Statistics
When, Where, and Why Most Truck Accidents Occur
Who is Liable for a Truck Accident?
Understanding Settlement Agreements
How Are Car Accidents and Vermont Truck Accidents Different?
A tractor-trailer can weigh 80,000 pounds (or 40 tons) – and even more in special cases. Due to the force involved in a truck crash, they often have tragic results. What are the implications of driving around 80,000 pounds on steel chassis? There are several.
Tractor-trailers that are not properly maintained, handled, and driven can present extreme danger on the road. There are numerous critical regulations that govern practices and standards in the trucking business. These include:
Maintenance Regulations
Equipment Requirements – including lighting
Driver-Conduct
Driver Workload
Truck and car accidents are quite different for a variety of reasons, including:
Severity of Crashes
Insurance Companies – Truck Accident Often Have Multiple Parties Involved
More Stringent Regulations on Truckers and Trucking Companies
Drivers Must Have a CDL – Which Creates Further Implications After a Crash
Litigating tractor-trailer collision cases requires a specialized approach. As discussed above, there is a considerable amount of critical rules and regulations that tractor-trailer drivers and their employers are required to follow to ensure the reasonable safety of the public.
An attorney experienced in handling typical car crashes is likely not equipped to handle a serious trucking accident case.
It is critical to find a trucking accident attorney with extensive experience handling these types of cases specifically – and you can find them at Sabbeth Law.
18 Wheeler/Semi Truck Accident Statistics
While the National Highway Traffic Safety Administration (NHTSA) recently reported that overall highway fatality numbers are down, this statistic has unfortunately not been found to involve large trucks.
In fact, according to the NHTSA, collisions involving large trucks have actually increased by almost ten percent in the last few years to 450,000 police-reported crashes per year. Unfortunately, the majority of those collisions, approximately 344,000, resulted in an injury to at least one party, while 4,237 involved a fatality. These statistics represent an overall increase from prior years, with deaths involving tractor-trailer combinations going up nearly six percent and fatalities resulting from single-unit straight trucks increasing by 18.7 percent.
According to the Insurance Institute for Highway Safety (IIHS), most of the fatalities that occur in large truck crashes are passenger vehicle occupants. For instance, in 2017, 17 percent of the 4,102 truck accident-related deaths that occurred that year were truck occupants, while 68 percent were occupants of passenger vehicles, and 14 percent were motorcyclists, pedestrians, and bicyclists.
The higher risk of injury for drivers of smaller vehicles can be attributed to a number of factors, including the much larger size of commercial vehicles, which often weigh between 20 and 30 times as much as passenger cars. Similarly, commercial vehicles are taller and have greater ground clearance, making it much more likely that a smaller vehicle will become lodged underneath the larger in a collision.
Because trucks are so much larger than standard-sized vehicles, they are also more difficult to stop. In fact, the IIHS estimates that loaded tractor-trailers travel 20 to 40 percent farther than passenger cars after beginning the prices of braking. This discrepancy in stopping distance is even higher on wet and slippery roads or when a truck has poorly maintained brakes, or if the driver is not braking based on the different types of trucking brakes (such as air brakes or hydraulic brakes).
When, Where, and Why Most Truck Accidents Occur
Like any other type of car crash, truck accidents can occur just about anywhere and at any time.
According to the Federal Motor Carrier Safety Administration (FMCSA), however, these kinds of collisions do tend to take place most often at certain times and in specific places, including:
In rural areas and on interstate highways;
Between the hours of 12:00 a.m. and 6:00 a.m.; and
On weekdays.
Collisions between passenger vehicles and large trucks also usually occur for one of a few different causes, including:
Truck driver fatigue (part of the common issue of drivers doctoring their logbooks);
Driving while under the influence;
Speeding, making improper lane changes, and driving aggressively;
Driving while distracted;
Tire blow-outs resulting from a lack of proper maintenance and/or failure to follow standards for reacting to a tire blowout;
Mechanical failure caused by a defect in a vehicle part or a general lack of maintenance;
Improperly secured cargo; and,
Too often we see failure to comply with Commercial Federal Regulation 392.14 requiring tractor-trailer drivers to exercise "extreme caution" when driving in dangerous conditions, such as rain or snow
Determining the cause of a truck accident can be difficult, as these types of collisions often involve multiple defendants and serious injuries. Having access to certain evidence, however, will make the process of proving fault much simpler. This includes documentation, such as:
The police report filed after the accident in question;
DMV Enforcement and Safety investigative reports that are often required after commercial vehicle collisions;
Data obtained from in-vehicle technologies (the truck's "hard drive"), including miles driven, speed, braking, movements, and hours of operation;
The medical records of the injured parties, including photographs, bills, doctor's notes, and treatment records;
Photographs from the scene of the accident;
Testimony from eyewitnesses who saw the crash;
The driver's log books that record hours of service;
Various types of Telematics, which is GPS tracking that typically monitors a truck driver's speed and location at various intervals; and
The results of commercial motor vehicle exams, which are usually administered after crashes in which the driver's negligence contributed.
All of this evidence can prove crucial in proving who caused a truck accident and in helping victims recover compensation for their losses. Certain types of evidence, however, tend to be particularly probative, including the trucking company's logbooks, as these provide a wide range of helpful information, including:
The number of miles traveled by the truck driver on the day in question;
All relevant shipping and cargo document numbers;
Tables that track each driver's route in one-hour increments;
Notes about when a driver was on duty, driving, off duty, or taking a mandatory rest break; and
Information about when and where a driver took rest breaks.
This information can play a critical part in demonstrating negligence, so if you were hurt in a truck accident, it is important to consult with a lawyer who has the experience and resources to help you begin compiling evidence and building a case.
Who is Liable for a Truck Accident in Vermont?
Recognizing that most truck accidents can be attributed to a few specific causes, federal regulators began imposing specific rules on truck companies and their drivers. These regulations cover a wide range of activities and behavior, including:
Mandatory break times;
Driver qualifications, testing, and licensing;
Vehicle weight limits
Proper loading procedures;
Safety inspections; and
Conducting proper maintenance.
Failing to comply with these federal regulations can have serious consequences for anyone who is unlucky enough to be on the road at the same time as a negligent driver, or a driver who is employed by a negligent trucking company. Fortunately, trucking companies and motorists whose failure to abide by these rules can be linked to a collision can be held liable for any resulting injuries. It is also not uncommon for more than one of these parties to be found responsible for an accident, including:
The truck driver if his or her negligence is found to have contributed to an accident;
The trucking company itself if it failed to use reasonable care during the hiring and training process, or did not ensure that its drivers were complying with federal driving time limits;
The truck's owner if it did not take steps to ensure that its vehicles underwent regular maintenance, inspections, or repairs;
The crew responsible for loading the truck's cargo if their negligence led to the cargo coming loose during transit;
Improperly secured cargo shifting during transit, causing the truck to lose control;
The cargo's manufacturer if it did not notify the transportation company about the substance's hazardous nature;
A vehicle part manufacturer who used a defective design, failed to use the proper materials during production, or who failed to properly test a part prior to shipment; or
A negligent mechanic who failed to properly inspect a vehicle or to conduct careful repairs.
When one or more of these individuals or entities contributed to a crash, all parties could be required to share responsibility for the accident. If, for instance, a truck driver fell asleep while driving, he or she could be held partially liable for a portion of the resulting damages, while that individual's employer could also be required to compensate the injured party if the driver was fatigued because he or she was attempting to meet the employer's unreasonable deadlines.
Fortunately, injured parties are not automatically barred from recovery if they contribute to their own accident, as Vermont adheres to the legal theory of comparative negligence, under which a plaintiff can still recover damages for an accident even if he or she contributed to it in some way, as long as that individual was not more at fault for the collision than the defendants. It's also important to note, however, that plaintiffs who contribute to their own accidents will also have any damages award reduced by their degree of contribution to the accident.
Understanding Settlement Agreements
In some cases, trucking companies are willing to enter into negotiations and come to a settlement agreement with injured parties.
While this can save everyone involved a significant amount of time, money, and heartache, it is not always possible, especially in situations where the truck driver or his or her employer is unwilling to admit any degree of fault in causing the accident. In these situations, filing a legal claim against the at-fault party who caused a truck accident is often the only way that plaintiffs can collect compensation for their medical bills, lost wages, property damage, and pain and suffering.
However, this can be a complex process, as it often requires the collection of a wide range of evidence from uncooperative trucking companies, as well as compliance with a host of legal rules and procedures and the actual litigation of the case in court.
For these reasons, speaking with an experienced Vermont personal injury lawyer is of the utmost importance when it comes to this type of claim.
CONTACT A TRUCK ACCIDENT LAWYER IN VERMONT
If you've been injured in a collision with a tractor-trailer, click the "What to Do When You've Been Injured" link, and give us a call at 802-457-1112 or get a free evaluation by clicking here. My promise to you is that I will always give you my best legal analysis free of charge. Whether or not I agree to take your case, I will at least be sure to set you on the right path to help to make sure you're not taken advantage of.
Client Testimonials
"Immediately after my son's injury at work, he was treated poorly. Over the course of the next few days it became even worse, so I called Mike and he and Crystal have been absolute lifesavers during the process. Mike is not your typical stuffed suit lawyer who only cares about the bottom line he genuinely cares about his clients and his assistant Crystal is beyond amazing! My thanks to you both!"
LUKE PARMENTER
Have Questions?
Free
Consultation
Client Testimonials
"Immediately after my son's injury at work, he was treated poorly. Over the course of the next few days it became even worse, so I called Mike and he and Crystal have been absolute lifesavers during the process. Mike is not your typical stuffed suit lawyer who only cares about the bottom line he genuinely cares about his clients and his assistant Crystal is beyond amazing! My thanks to you both!"

LUKE PARMENTER
"I could never ask for a better attorney, to fight for me, to believe in me, and have faith in me, than what I found in Mike Sabbeth, He doesn't treat you like a client, he treats you as if you are one of his own family members, He will fight for you, with all he has, and is ALWAYS up front and honest with you about everything!"

SANDRA DRUGE
view all client reviews