New Hampshire Personal Injury Lawyers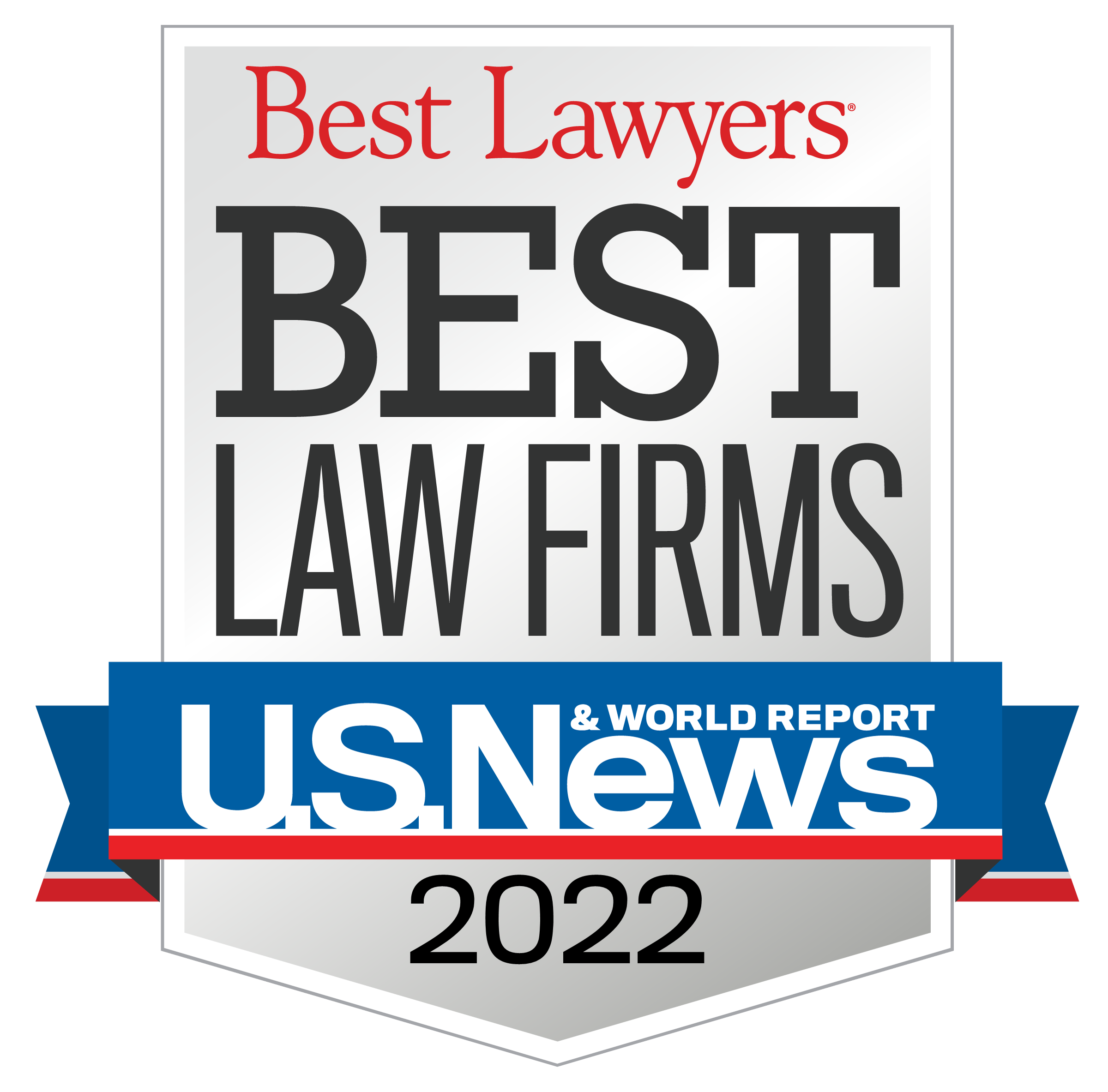 New Hampshire Personal Injury Lawyers
If you're facing an injury from an accident—such as a car accident, motorcycle accident, commercial truck accident, or slip and fall—you may need medical treatment. You may miss weeks or months of work. You may suddenly become disabled and unable to do the things you once enjoyed or even daily tasks. An accident can change your life in a second. When you are recovering from your injuries, it's important to have someone your side who will fight for your legal rights. That's where a personal injury lawyer comes in. A reputable New Hampshire injury attorney will ensure you receive fair compensation for your injuries. They will do what it takes—even if it means going to trial—to make sure you are fully compensated for all your damages.
At Sabbeth law, our New Hampshire personal injury attorneys are skilled, experienced advocates for victims and their loved ones. We are driven by compassion and committed to success. With a proven history of six, seven, and eight-figure outcomes across a wide range of personal injury claims, you can count on our attorneys for results. If you or your family member was injured in a serious accident in New Hampshire, we are ready to get started on your case today. Our firm is proactive. To set up a free, no-obligation consultation with a top-rated New Hampshire personal injury attorney, please call us now or connect with us directly through our website.
Areas We Serve in New Hampshire
At Sabbeth Law, we are proud to serve injury victims throughout all of New Hampshire, including:
New Hampshire Personal Injury Law
With very limited exceptions, personal injury cases fall under state law. If you were injured in an accident in New Hampshire, you have important legal rights. Under the state's laws, you may be entitled to recover substantial compensation. To help ensure that your rights and interests are properly protected, our experienced New Hampshire personal injury lawyers offer a detailed look at some of the most important aspects of the personal injury laws in the state. If you have any specific questions about the personal injury laws in New Hampshire, contact us for a free consultation.
Common Examples of Personal Injury Cases
Serious injuries can occur in a wide variety of ways. While New Hampshire's personal injury laws apply broadly, there are some special considerations that will be involved in certain types of cases. As such, victims should always work with a top-rated personal injury lawyer who has prior experience handling claims that are similar to their own case. At Sabbeth Law, we have experience handling all types of injury cases in New Hampshire, including:
The Deadlines to File a Personal Injury Claim in New Hampshire
Under New Hampshire law, there is a three-year statute of limitations for personal injury claims. This rule applies to all claims, including medical malpractice claims and wrongful death claims. To be clear, your personal injury lawsuit does not need to be settled within three years; instead, the claim must simply be filed within this time period. Notably, the three-year statute of limitations clock does not always begin running on the actual date of the accident. New Hampshire operates under a discovery of harm rule. This means that the statute of limitations will start running from the time that the victim knew or should have known about their injuries.
Fault is Based on Negligence
In most New Hampshire personal injury cases, fault must be established by proving that the defendant's negligence, in some way, played a role in causing the victim's injuries. In the broadest terms, negligence is defined as the failure to take proper care. Of course, what constitutes proper care will vary based on the individual circumstances of the case, the most important factor being the legal duties that the defendant owed the victim at the time of the accident. Ultimately, to prove negligence, your New Hampshire accident lawyer will need to prove each of the following required elements:
The extent to which the defendant owed to the victim a duty of care;
That the duty of care was breached by the defendant;
That the defendant's breach duty contributed to causing the victim's injuries; and
That the victim sustained real damage in the accident.
Filing a Lawsuit for a Catastrophic Injury
mputations, brain injuries, and spinal cord damage can completely change a person's life.
Whereas a client was able to take care of himself and live independently, suddenly he needs much more help to accomplish the basic duties of everyday life.
If you have suffered a catastrophic injury, you might qualify to receive compensation. Filing a lawsuit is a necessary first step in the process. Reach out to a New Hampshire or Vermont personal injury attorney at Sabbeth Law for a free consultation to review your case.
Necessary Pre-Filing Steps
Before filing paperwork in court, you should perform the following with an attorney:
Review the accident that caused your catastrophic injury. You might have been injured in a truck accident, car accident, or accident at work. Make sure you understand how the accident unfolded, which can help you determine fault.
Identify who to hold legally responsible. If a truck driver carelessly rammed into you, you can typically sue the truck driver and his employer. If you were injured on the job, you might not be able to sue your employer but could sue a negligent third party, like a vendor, customer, or manufacturer of a defective item.
Gather evidence of the accident, including eyewitness statements and medical records. This evidence is vital to bringing a successful lawsuit.
Armed with this evidence, your lawyer will know who to sue and which court to bring your case in. Sabbath law handles major cases in superior and federal courts.
In these types of cases, Sabbeth Law brings in the best experts from throughout the United States and will co-counsel in appropriate cases to ensure our clients get the best possible representation.
Complete a Complaint
You commence a lawsuit by filing a complaint in court. In this document, you identify basic facts about how you were injured. You also make a request for compensation. After filing, you should send a copy to the person or business you are suing, who is the defendant. The defendant has a chance to respond within a certain amount of time.
Both New Hampshire and Vermont have detailed rules for serving legal documents, and you must follow them. If you hire a personal injury lawyer, then he or she can handle all these tasks for you.
Following Timelines
Both Vermont and New Hampshire have statutes of limitations, which limit the amount of time a victim has to file a lawsuit in court. If you file after this time limit, then a judge will dismiss the case. In a personal injury context, you have the following amount of time:
Vermont: You have 3 years to file a lawsuit for injuries, but only 2 years to file a lawsuit for wrongful death
New Hampshire: You have 3 years from the date of the accident to file suit.
It is vital that you do not go past these deadlines. You can lose out on valuable compensation if you do not file in a timely manner.
Negotiating a Settlement
The vast majority of personal injury lawsuits in the United States settle. You can negotiate and settle a dispute at any time, including while a lawsuit is progressing. Still, a case must be properly built to maximize the settlement. Sometimes we will include life care plans, animations, video, and any other number of pieces of evidence to maximize the value of your claim for settlement negotiations.
Not only does that put us in the best possible position to get full and fair justice for our clients, but it also puts us ahead of the game if settlement negotiations breakdown and we are forced to litigate our clients' cases. In our experience, settlement has many advantages if done correctly. Otherwise, it is highly unlikely to yield full and fair value.
How to Prove Liability in New Hampshire Personal Injury Case
Personal injury claims are governed by state law. In New Hampshire, liability for a personal injury lawsuit must be established under the state's comparative fault rules. The comparative fault legal standard has many important implications for a victim's case. Specifically, this standard controls:
How fault must be proven; and
How liability is to be divided.
What exactly you need to do to prove fault in any personal injury case depends on the specific circumstances, including the nature of the accident. That being said, all New Hampshire personal injury claims are evidence-based cases. To establish liability, you must prove the defendant's fault—the more evidence you have, the better. For this reason, it is crucial that all accidents are comprehensively investigated by an experienced New Hampshire personal injury lawyer. You need an attorney who is ready to hit the ground running—seizing on all of the evidence needed to prove fault and maximize your compensation.
Liability is Divided in a Proportionate Manner
As New Hampshire is a comparative fault state, it is important to highlight how liability is divided. In some cases, the division of liability is straightforward. For example, if a drunk driver ran through a red light, hitting a pedestrian who otherwise was safely crossing the road at a crosswalk, that driver would likely be at fault for the entirety of the crash. Therefore, they would be held liable for 100 percent of the victim's injuries. However in many real-world personal injury cases, dividing liability is far more complex. This is because sometimes two or more parties share the blame for the same accident. In shared liability personal injury cases, each party's precise level of fault must be determined so that liability can be divided and assigned in a proportional manner. A victim can even be held partially liable for their own injuries. For example, imagine that you were involved in a commercial truck accident, and you sustained $30,000 in damages in the crash. After investigation, it is determined that the trucking company is at fault for 80 percent of the crash, but that you are also to blame for 20 percent of the wreck. In this example, you would be held liable for 20 percent of your own damages, or $6,000. Therefore, your financial recovery from the trucking company would be limited to $24,000, instead of $30,000. Clearly, the division of fault is a key factor in New Hampshire personal injury cases. If fault is disputed in your case, it is critically important that you get a qualified lawyer by your side as soon as possible.
Compensation Available for Injured Victims in New Hampshire
In New Hampshire personal injury cases, victims are legally entitled to seek compensation that is equal in value to the value of their damages. To get full compensation, victims must be able to prove their losses. Unfortunately, the defendants, often large insurance companies, are known to fight hard to limit how much injured victims can recover. At Sabbeth Law, our team has a deep understanding of New Hampshire's personal injury laws and vast experience with the general claims process. We can help ensure that you are able to recover the compensation that you truly deserve. In the majority of personal injury cases, a settlement is reached; though, in some cases, it becomes necessary to fight all the way through a trial. Depending on the specific nature of your claim, we can help you seek monetary relief for:
Emergency medical expenses;
All other medical bills;
Physical therapy or psychological counseling;
Incidental economic damages;
Lost wages;
Long-term disability;
Long-term disability;
Pain and suffering;
Emotional distress;
Disfigurement;
Loss of lifestyle enjoyment; and
Wrongful death damages.
How to Hire the Best NH Personal Injury Lawyer for Your Case
You may see or hear numerous ads for injury and accident lawyers. How do you find the right one
for your case and your specific situation? Read on to find out what qualities you should look for and
how to find lawyers that meet your needs.
HIRE AN INJURY ATTORNEY WHO IS LOCAL
This may seem pretty obvious, but many law firms you see advertised on TV are actually nationwide. They vet calls from all across the country and have various lawyers take on these cases. These law firms get hundreds of clients and try to settle these cases as quickly as possible. They offer no personalized service and no local office to help. This means you may have to settle for a lowball offer. Don't let this happen to you. Choose a law firm that actually has experience working cases in New Hampshire. That way you can meet with the lawyer in person and can a feel for his or her personality.
YOU CAN AFFORD TO HIRE A TOP-RATED NEW HAMPSHIRE PERSONAL INJURY LAWYER
A serious accident will disrupt your life in many different ways. Beyond the stacks of medical bills, you may need to take time off from work, thereby resulting in missed paychecks. The last thing you need to worry about is another expense. There is good news: You can always afford to hire the best personal injury lawyer in New Hampshire.
At Sabbeth Law, our New Hampshire personal injury lawyers handle cases on a contingency basis. You pay nothing until we win or settle your legal case. Upfront costs/out-of-pocket fees are not an issue that you need to worry about. Even better, we offer free, no-obligation consultation. Call our law firm to set up a free review of your case. Our attorneys will answer your questions, explain the law, and put together a plan of action to get you justice and the maximum available compensation.
WE REPRESENT INJURED VICTIMS THROUGHOUT NEW HAMPSHIRE
With our main office just across the Connecticut River in White River Junction, our firm is well-positioned to represent injured victims throughout New Hampshire. Our systems allow us to operate in a way where we make it effortless for our clients no matter where in New Hampshire they might be — from Manchester to Hanover to Portsmouth to Nashua and elsewhere throughout the state. No matter the cause or severity of the accident, and no matter the location in New Hampshire, our firm is ready to get started on your case. We will walk with you through every step of the personal injury claims process, making sure that you are in the best possible position to get the full and fair financial compensation that you deserve. Along with other communities, our New Hampshire attorneys handle personal injury claims in:
West Lebanon;
Nashua; and
Claremont.
You should ask your lawyer how he or she will value your claim. This is an important skill that all good lawyers need to know. The right lawyer will calculate both current and future economic damages. They will also account for emotional damages. If the accident has caused a permanent disability, that will also add to your claim. There are many calculators available to help with valuation. If your lawyer isn't interested in helping you get the most money possible, and simply wants to hurry up and settle, find a different lawyer.
Each state has different laws, but New Hampshire personal injury lawyers know the laws of that state. They know how long you have to file a claim and what your chances are of winning. They have likely dealt with hundreds or even thousands of cases similar to yours. They know what evidence to look for and how to deal with insurance companies. They can determine whether you should seek a settlement or opt for a trial. They have the various protocols down pat. Experience is also important. There are many types of personal injury. For example, if you've suffered an injury in a car accident, you want an attorney experienced in those types of cases. Each type of case is different, so you want to be sure to work with an attorney who will do the best work for you.
In a sense, finding a lawyer is like finding a date. You want someone whose personality you mesh with. While you won't be spending romantic dates with your lawyer, you will likely be spending a lot of time together over the next few months. The lawyer you choose has an obligation to protect your legal rights. This person will need you to open up to them and tell them your side of the story so he or she can build a solid case for you. If you don't feel comfortable with your lawyer or have a hard time communicating with them because they don't explain their answers, it's time to find someone new.
You might find a lawyer who is nice and willing to work with you, but how far will that take you? You are depending on your injury attorney to get you the compensation you need. If your lawyer is so nice that he's afraid to go to court for you, that's a red flag. You want someone who is willing to go the extra mile for you. Ask about recent settlements and verdicts before committing to a lawyer. If the lawyer has only a few or none at all, or the award amounts are quite small, find someone who can prove they have what it takes to help you recover compensation.
Get a Free Case ReviewFrom a New Hampshire Personal Injury Attorney Today
Our New Hampshire personal injury attorneys are standing by, ready to help. At Sabbeth Law, we serve victims throughout the Upper Valley of New Hampshire, including in Hanover, Lebanon, Enfield, Orford and Lyme. For immediate assistance with your personal injury claim, please do not hesitate to call us today at (802) 230-1295 to set up a free review of your case.
RELATED RESOURCES
Statute Of Limitations For Personal Injury Claims In New Hampshire
Learn How Comparative Negligence Can Affect Your Personal Injury Claim
Learn About The Personal Injury Litigation Process
What Are Some Typical Settlements For Suffering Injuries
Client Testimonials
"Immediately after my son's injury at work, he was treated poorly. Over the course of the next few days it became even worse, so I called Mike and he and Crystal have been absolute lifesavers during the process. Mike is not your typical stuffed suit lawyer who only cares about the bottom line he genuinely cares about his clients and his assistant Crystal is beyond amazing! My thanks to you both!"
LUKE PARMENTER
Have Questions?
Free
Consultation
Client Testimonials
"Immediately after my son's injury at work, he was treated poorly. Over the course of the next few days it became even worse, so I called Mike and he and Crystal have been absolute lifesavers during the process. Mike is not your typical stuffed suit lawyer who only cares about the bottom line he genuinely cares about his clients and his assistant Crystal is beyond amazing! My thanks to you both!"

LUKE PARMENTER
"I could never ask for a better attorney, to fight for me, to believe in me, and have faith in me, than what I found in Mike Sabbeth, He doesn't treat you like a client, he treats you as if you are one of his own family members, He will fight for you, with all he has, and is ALWAYS up front and honest with you about everything!"

SANDRA DRUGE
view all client reviews