</p>
Vermont Pedestrian Accident Lawyer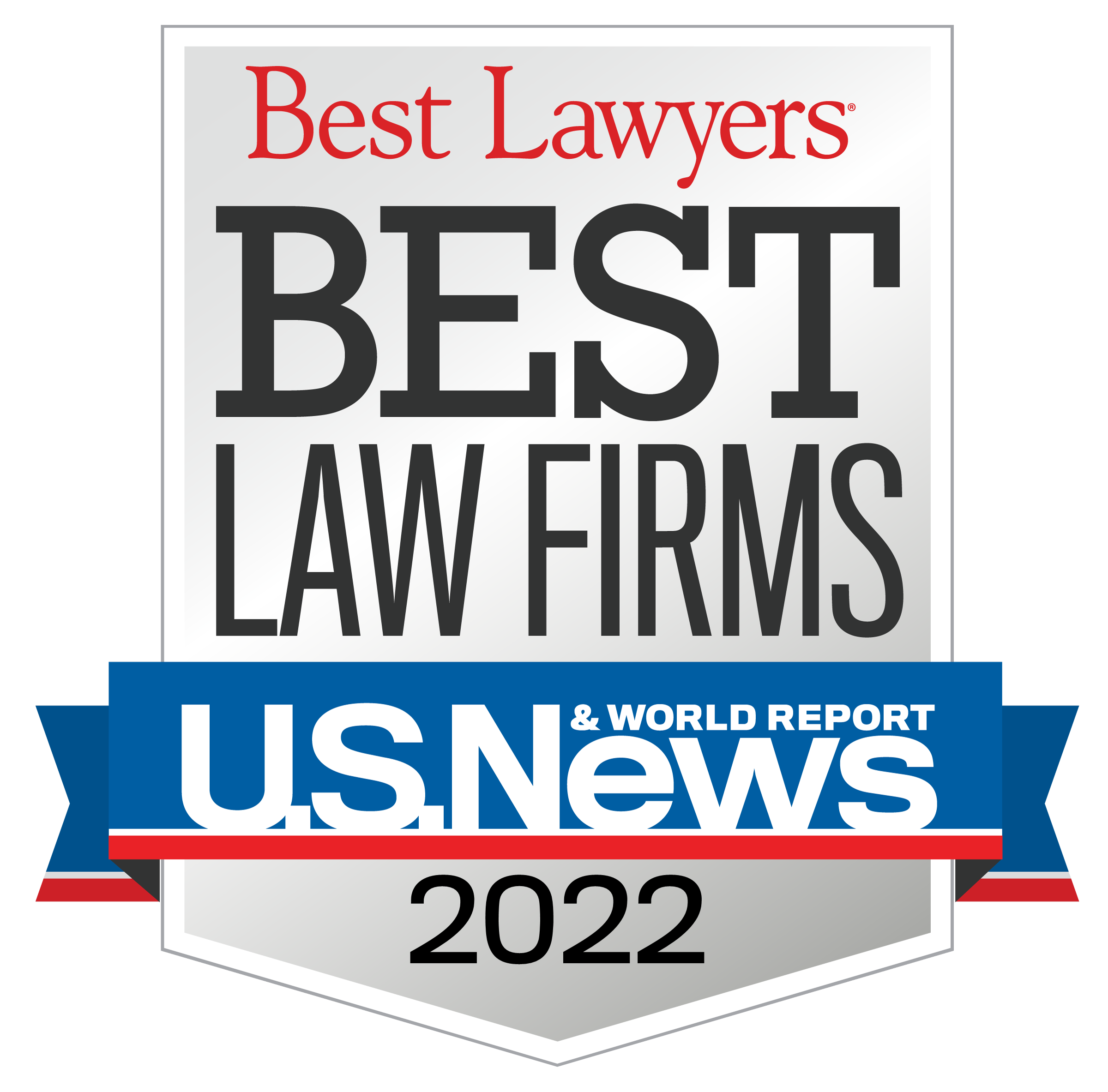 Vermont Pedestrian Accident Lawyer
People in Vermont walk for recreation, health, enjoyment, and necessity. Sidewalks, trails, and crosswalks work to make things safer for pedestrians. Unfortunately, an average of 130 people are hospitalized or visit the emergency department each year due to pedestrian accidents, and around six people are killed each year in a traffic crash involving pedestrians.
If you are injured or a loved one is killed in a pedestrian accident resulting from the negligence of another, you may be able to file a personal injury claim or wrongful death claim. Speak to an experienced Vermont pedestrian accident lawyer at Sabbeth Law. We can help you evaluate your claim, identify the parties at fault for your injuries, and fight for compensation for your medical expenses, lost wages, pain and suffering, and other damages.
Our White River Junction office serves clients throughout Vermont and New Hampshire. Call us today at 802-230-1845 to speak with one of our experienced pedestrian accident attorneys.
Why Choose Sabbeth Law for Your Pedestrian Accident Claim?
Sabbeth Law is a trusted choice for your Vermont pedestrian injury claim. Our law firm has a strong record of helping injured individuals and offering compassionate support to guide you through the process. Our commitment to your case makes us a reliable option for seeking compensation.
With our main office in White River Junction, our firm is well-positioned to represent pedestrian accident victims throughout Vermont and New Hampshire. Local lawyers understand state-specific laws and regulations as they apply to personal injury lawsuits, which is crucial in handling your claim effectively. We can provide one-on-one support, ensuring your unique circumstances are considered.
Local VT lawyers often have relationships with insurance companies, courts, and experts, facilitating a smoother claims process. We are nearby, making it easier to meet in person and discuss your case. Sabbeth Law can offer compassionate legal services during a difficult time. Contact us today for a free initial consultation with one of our experienced attorneys.
What to Do After a Vermont Pedestrian Accident
Pedestrian accidents are one of the most devastating types of incidents that can occur on the roads. They can result in serious injuries, long-term disabilities, and even death. You need to be proactive after a crash. Here are four key steps to take after a pedestrian accident in Vermont:
Report the Pedestrian Crash: Call 911 immediately and report the accident to law enforcement. A police report is a key form of documentation. As an injured pedestrian, it is in your best interests to ensure that your crash is reported to the Vermont State Police (VSP) or another state or local law enforcement agency.
Seek Immediate Medical Care: All pedestrian injuries require prompt medical attention. Emergency needs take top priority. Non-emergency injuries should still be evaluated. If you witness someone being hit by a car or other type of vehicle, call 911 immediately. Do not move them unless they are in a clear and present danger in their current location.
Document the Pedestrian Accident: If possible, take photos of the accident scene, including the damage to the vehicles involved, any skid marks, and any visible injuries. Also, get contact information from any witnesses to the accident. Vermont is a fault-based pedestrian accident state, so documenting a crash is a must.
Speak to a Vermont Lawyer Before an Insurer: Do not take on the legal claims process alone. After a pedestrian collision, the insurance company for the at-fault driver will likely contact you to try and settle quickly. However, it is in your best interest to speak with a Vermont lawyer before agreeing to any settlements or signing any documents. Trial lawyers are experienced in negotiations and can work with the driver's insurance company to pursue compensation.
Pedestrian Accidents Can Be Deadly
Pedestrians lack the protective structure of a vehicle, leaving them highly vulnerable to the impact of a collision. Higher vehicle speeds increase the severity of pedestrian injuries, making accidents more likely to be fatal. Pedestrian injuries may range from minor scrapes to severe, life-changing injuries. Many times these injuries are permanent, leading to depression, immobility, loss of enjoyment of life, and the inability to return to work. These injuries are commonly associated with pedestrian accidents:
Cuts and Lacerations: These injuries involve open wounds, which can vary in severity. They may require stitches or even surgery to repair. Infections can be a concern if not treated promptly.
Fractures and Broken Bones: Pedestrians can sustain fractures or breaks in bones, such as the arms, legs, or ribs. These injuries may necessitate casting, surgery, or physical therapy for recovery.
Soft Tissue Injuries (Sprains and Strains): Soft tissue injuries affect muscles, tendons, and ligaments. They can cause pain, swelling, and limited mobility. Rest, physical therapy, and pain management may be part of the treatment plan.
Head Injuries, Including Traumatic Brain Injuries (TBI): Head injuries can range from concussions to severe traumatic brain injuries. These injuries can have long-lasting cognitive and physical effects, requiring medical attention and rehabilitation.
Spinal Cord Injuries and Paralysis: Severe pedestrian accidents can result in spinal cord injuries, potentially leading to paralysis. These are life-altering injuries, often requiring ongoing medical care and rehabilitation.
Internal Injuries (Organ Damage or Internal Bleeding): These injuries are not always immediately apparent but can be life-threatening. Prompt medical evaluation is crucial to diagnose and treat internal injuries.
Psychological Injuries (PTSD or Anxiety): Pedestrian accidents can lead to psychological trauma, such as post-traumatic stress disorder (PTSD) or anxiety. Counseling and therapy may be needed to address these emotional injuries.
Death: Tragically, pedestrian accidents can result in fatalities. In such cases, legal action may be pursued by the victim's family to seek compensation and justice.
If you or someone you know has suffered any of these injuries in a pedestrian accident, it's essential to seek medical attention promptly and, if necessary, consult with a legal expert to understand your rights and options for compensation.
Establishing Liability in a Pedestrian Accident Claim
Were you injured in a pedestrian crash in White River Junction, Windsor County, or anywhere else in Vermont? An injured person or the family of someone killed in a pedestrian accident may have a legal claim against the at-fault party. Your claim will fall under state law. You need an attorney who knows how our state handles pedestrian accident liability.
A lawyer establishes liability in a pedestrian accident claim through a series of steps, beginning with an investigation of the accident scene and factors that may have contributed to the incident. The lawyer begins by collecting evidence, such as police reports, witness statements, and any available surveillance footage. They assess local traffic laws to determine if the driver or pedestrian violated any regulations, which could establish fault.
Lawyers in these types of injury cases will interview witnesses to corroborate the events and provide firsthand accounts of what happened. They may also consult accident reconstruction experts to analyze the scene and provide insights into the cause of the accident.
If the driver was negligent, the lawyer will collect evidence to prove it, which could include evidence of distracted driving, speeding, or impaired driving. Similarly, the lawyer assesses the pedestrian's actions to determine if they contributed to the accident through negligence or jaywalking, for example.
The lawyer examines the pedestrian's medical records to establish the extent of injuries and their connection to the accident.
Vermont Law
There are also three specific things to know about the law in Vermont and how it affects the claims process:
Pedestrian Liability is Based on Fault: A driver is not automatically liable for a pedestrian crash in Vermont. These are at-fault cases, meaning the party deemed to be responsible for causing the crash through their negligence will bear liability for the damages.
Comparative Negligence Applies: Multiple parties may split liability for the same pedestrian collision. Under Vermont law (Vt. Stat. Ann. Tit. 12, § 1036), these cases are subject to comparative negligence. Each party to the crash, including the pedestrian, will bear responsibility for their "share" of the fault.
Three Years to Bring a Claim: Under Vermont law (Vt. Stat. Ann. 12 § 512(1)), pedestrian accident injury claims are subject to a three-year statute of limitations. You must file any pedestrian accident injury lawsuit within three years of the crash.
Recovering Full and Fair Compensation for Your Injuries
Following a pedestrian crash, injured victims need compensation to pay bills and support themselves and their loved ones. At Sabbeth Law, our Vermont pedestrian accident lawyers fight hard to ensure that our clients get the absolute maximum settlement or verdict. You may be entitled to recover financial compensation for the following types of losses:
Medical bills
Rehabilitation costs
Lost wages
Loss of earning power
Pain and suffering
Mental anguish
Disability
Disfigurement
Wrongful death
How Can Vermont Pedestrian Accident Attorneys Help Me?
For the victims and families of a Vermont pedestrian accident, it can be a confusing and emotionally painful time. You may feel like your options are limited and that you must take the first settlement offer presented to you just to have it over with. You may feel that trusting your insurance company is the best route for you. But by accepting this initial settlement you may not receive the compensation you deserve or the one you need to ease the financial burden of an accident. You will also likely discover that the interests of insurance companies do not align with your own.
Hiring experienced pedestrian accident attorney Michael J. Sabbeth is the first step to making sure you receive the fair compensation you deserve and protect your legal rights. We are proactive and committed to personalized representation. Among other things, our Vermont pedestrian accident lawyers are prepared to:
Conduct a free, comprehensive review of your pedestrian accident claim;
Investigate your pedestrian crash, gathering the evidence you need;
Handle the legal paperwork and settlement negotiations with insurers; and
Develop a pedestrian accident strategy designed to maximize your compensation.
Can I Afford a Top Vermont Pedestrian Collision Attorney?
You do not have to take on the insurance company in a pedestrian accident case alone. No matter your financial situation, you should speak to a top Vermont pedestrian accident lawyer. We represent victims on contingency. There are never upfront costs. Our Vermont pedestrian accident lawyers only get paid when you get paid.
Vermont Pedestrian Crashes: Frequently Asked Questions (FAQs)
How Long is the Claims Process?
The length of time it takes to resolve a pedestrian accident claim in Vermont varies depending on several factors, such as the complexity of the case and the severity of the injuries. It could take months to even years to resolve. Working with an experienced Vermont lawyer can help streamline the process and ensure you receive fair compensation for your damages.
What is the Value of My Pedestrian Accident Injury Case?
The value of a pedestrian accident injury case in Vermont depends on various factors, such as the severity of the injuries, the extent of medical treatment required, and the impact on the victim's quality of life. Remember compensation can cover economic losses, such as medical bills, property damage, and lost wages, as well as intangible losses, such as pain and suffering.
Should I Give a Statement to an Insurance Company After a Pedestrian Collision?
No.
At least you should not do so without first consulting with a top Vermont pedestrian accident lawyer. Insurance companies are motivated to try to resolve their liability for as little as possible. They train their adjusters to try to get people to say things that they can use against them in the claims process. A lawyer will protect you every step of the way.
Contact Sabbeth Law Today
At Sabbeth Law, our Vermont pedestrian accident attorneys are skilled, experienced, and justice-focused advocates for victims and families. You do not have to take on the big insurance companies alone. Let us help you with your legal case. We treat every case uniquely, tailoring our approach to your specific needs and circumstances. Our attorneys are well-versed in pedestrian accident laws, ensuring your case is handled with precision and experience. We offer a free initial consultation to assess your case and provide guidance on your potential claim to start your journey towards justice and compensation.
If you've been injured in a pedestrian accident, call us at 802-230-1845 or fill out our online contact form to get a free case evaluation. From our law office in White River Junction, we are well-positioned to represent injured pedestrians in Vermont and New Hampshire.
Client Testimonials
"Immediately after my son's injury at work, he was treated poorly. Over the course of the next few days it became even worse, so I called Mike and he and Crystal have been absolute lifesavers during the process. Mike is not your typical stuffed suit lawyer who only cares about the bottom line he genuinely cares about his clients and his assistant Crystal is beyond amazing! My thanks to you both!"
LUKE PARMENTER
Have Questions?
Free
Consultation
Client Testimonials
"Immediately after my son's injury at work, he was treated poorly. Over the course of the next few days it became even worse, so I called Mike and he and Crystal have been absolute lifesavers during the process. Mike is not your typical stuffed suit lawyer who only cares about the bottom line he genuinely cares about his clients and his assistant Crystal is beyond amazing! My thanks to you both!"

LUKE PARMENTER
"I could never ask for a better attorney, to fight for me, to believe in me, and have faith in me, than what I found in Mike Sabbeth, He doesn't treat you like a client, he treats you as if you are one of his own family members, He will fight for you, with all he has, and is ALWAYS up front and honest with you about everything!"

SANDRA DRUGE
view all client reviews