</p>
Vermont Wrongful Death Attorney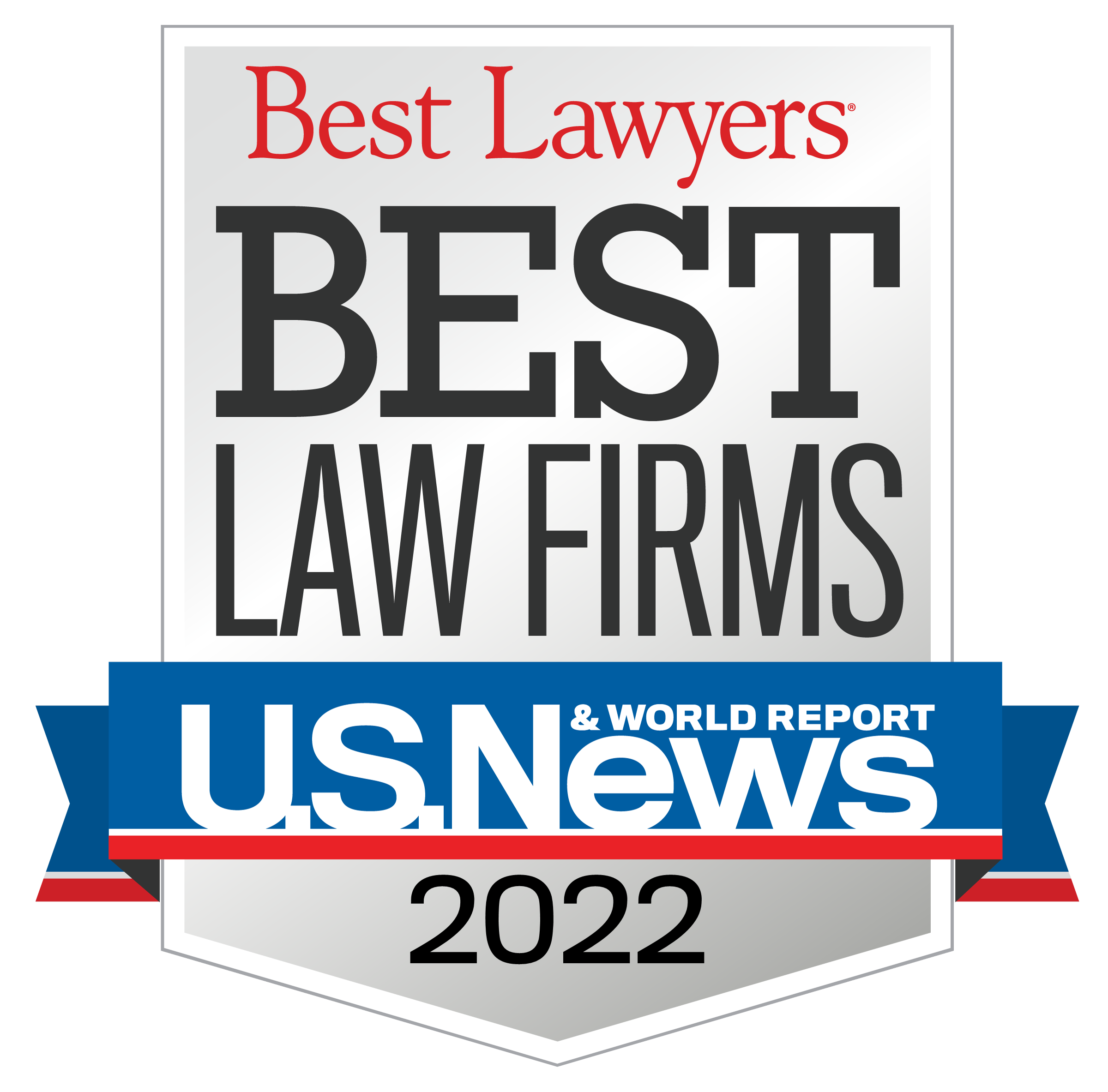 Vermont Wrongful Death Lawyer
A wrongful death can shatter lives in the blink of an eye, often unfolding with shocking and abrupt swiftness. These tragic events, resulting from someone else's negligence or deliberate actions, can catch families completely unprepared, leaving them grappling with profound loss and overwhelming emotions. In an instant, the world can change, and the impact of a wrongful death resonates far beyond the initial incident, affecting not only the departed but also those left behind.
Understanding the sudden and devastating nature of wrongful deaths underscores the importance of seeking justice and compensation for the survivors, offering some solace in the face of an unexpected tragedy. The Vermont wrongful death attorneys at Sabbeth Law are experienced in handling wrongful death cases, and helping grieving families deal with the aftermath of a loved one's death.
If you've lost a loved one as a result of negligence, you may have a wrongful death case. A wrongful death lawyer can help identify the responsible party and hold them accountable. Call us at 802-230-1845 for a free consultation.
Why Choose Sabbeth Law for Your Wrongful Death Case?
A wrongful death claim is a legal action taken when someone's negligence or intentional actions lead to the death of another person. It allows surviving family members to seek compensation for their loss. This compensation can cover medical expenses, funeral costs, lost income, and emotional suffering. It's a way to hold those responsible accountable for their actions and provide support to the grieving family.
At Sabbeth Law, our Vermont wrongful death lawyers have in-depth knowledge of wrongful death laws and relevant legal procedures essential to building a strong case and navigating the legal system effectively. We will approach your case with empathy and understanding, supporting you during this challenging time. We understand this is one of the most sensitive areas of the law, and we're prepared to be your advocate.
Contact us to schedule a free consultation to find out if our law firm is a good fit for you. We will evaluate your case to determine if you are able to bring a wrongful death lawsuit.
Establishing Wrongful Death Cases
Wrongful death can occur in various ways, but it typically involves the following key elements based on a wrongful act by another party:
Negligence: Wrongful death often results from someone's negligence, which is the failure to exercise reasonable care. Examples include reckless driving, medical malpractice, or unsafe working conditions.
Intentional Harm: In some cases, death may be caused by intentional actions, such as assault, homicide, or other criminal acts.
Breach of Duty: The responsible party had a duty to act in a certain way to prevent harm. When they breach this duty, it can lead to fatal consequences.
Causation: There must be a direct link between the negligent or intentional actions and the death. This link is established through evidence and legal arguments.
Deadly Accidents
A victim can die in any kind of accident. Examples of accidents that can result in death include:
Car accidents
Acts of medical malpractice
Slip and fall accidents
Truck accidents
Dog bites
Construction accidents
Incidents involving defective products
Pedestrian accidents
Motorcycle accidents
Workplace accidents
Any time a victim dies because of an accident, whether the death is immediate or months after the accident, the victim's loved ones may pursue a wrongful death lawsuit to recover compensation.
Who Can Pursue a Wrongful Death Claim in Vermont?
In Vermont, the personal representative of the deceased person's estate is the only party who can file a wrongful death claim. Other beneficiaries can get compensation for damages, but only the personal representative may file the claim. If the victim did not name a personal representative to his or her estate, the court may appoint one.
Potential Damages For a Wrongful Death Claim
The damages one can recover through a wrongful death claim and the person receiving compensation also depends on state law.
Vermont Law
In Vermont, compensation goes to the victim's next of kin. If the victim had a spouse and children, they get the compensation. When the victim was married but had no children, only the spouse recovers compensation. If there are neither a spouse nor children, the victim's surviving parents may recover wrongful death compensation.
The following damages are eligible for compensation:
Economic Damages: These cover financial losses, such as medical expenses, funeral costs and burial expenses, accident-related medical expenses, and the deceased person's lost income and benefits that would have been earned in the future.
Non-Economic Damages: These address more subjective losses, such as emotional pain and suffering, loss of companionship, the family's loss of the victim's love and support, the household's loss of the victim's contributions, and the impact on the family's quality of life due to the death.
Punitive Damages: In some cases, if the responsible party's actions were particularly reckless or intentional, punitive damages may be awarded to punish and deter such behavior in the future.
The specific damages available can vary depending on the circumstances of the case and the applicable state laws. It's essential to consult with an experienced attorney to understand which types of damages for wrongful death lawsuits you may be eligible to seek for your particular claim.
Each state also has specific rules for filing wrongful death claims and how they determine appropriate compensation. The Vermont wrongful death statute of limitations is two years after the defendant's return to Vermont if he or she is not in the state, two years of the date of the defendant's conviction or seven years after the state files charges, or two years after the victim's death. It is not necessary to file criminal charges to file a wrongful death claim.
Establishing Liability for Wrongful Death Damages
In any wrongful death claim, the claimant must demonstrate that the deceased person died as a result of another party breaching their duty of care to the victim. The expected duty of care varies between accident types. A claimant pursuing compensation after losing a loved one in a car accident might need to prove that the victim's death resulted from another driver's aggressive driving. A claimant pursuing a medical malpractice claim might need to prove that his or her loved one died because the doctor left surgical equipment inside his or her body after a procedure and it became infected.
Evidence helpful for establishing liability in these cases may include copies of your loved one's medical reports, photographs of the accident scene, a copy of the official accident report, if one exists; testimony from your loved one's doctor, the police officer who attended the scene, or other witnesses to the accident; and a digital reconstruction of the accident scene.
Contact Sabbeth Law Today
If you have lost a loved one in an accident that could have been prevented with greater care on another party's part, you may pursue monetary compensation for the damages you suffered and the damages his or her estate suffered because of the death through a wrongful death claim. To learn more about filing and pursuing this type of claim with an experienced wrongful death attorney, contact Sabbeth Law today to set up your initial legal consultation in our office. Our compassionate team of attorneys has extensive knowledge of the laws that apply to Vermont accidents that tragically result in accidental death. We will work on behalf of the victim's estate to recover compensation and secure justice for your loss. Call us at 802-230-1845 or fill out our online contact form.
Client Testimonials
"Immediately after my son's injury at work, he was treated poorly. Over the course of the next few days it became even worse, so I called Mike and he and Crystal have been absolute lifesavers during the process. Mike is not your typical stuffed suit lawyer who only cares about the bottom line he genuinely cares about his clients and his assistant Crystal is beyond amazing! My thanks to you both!"
LUKE PARMENTER
Have Questions?
Free
Consultation
Client Testimonials
"Immediately after my son's injury at work, he was treated poorly. Over the course of the next few days it became even worse, so I called Mike and he and Crystal have been absolute lifesavers during the process. Mike is not your typical stuffed suit lawyer who only cares about the bottom line he genuinely cares about his clients and his assistant Crystal is beyond amazing! My thanks to you both!"

LUKE PARMENTER
"I could never ask for a better attorney, to fight for me, to believe in me, and have faith in me, than what I found in Mike Sabbeth, He doesn't treat you like a client, he treats you as if you are one of his own family members, He will fight for you, with all he has, and is ALWAYS up front and honest with you about everything!"

SANDRA DRUGE
view all client reviews