West Lebanon Personal Injury Lawyer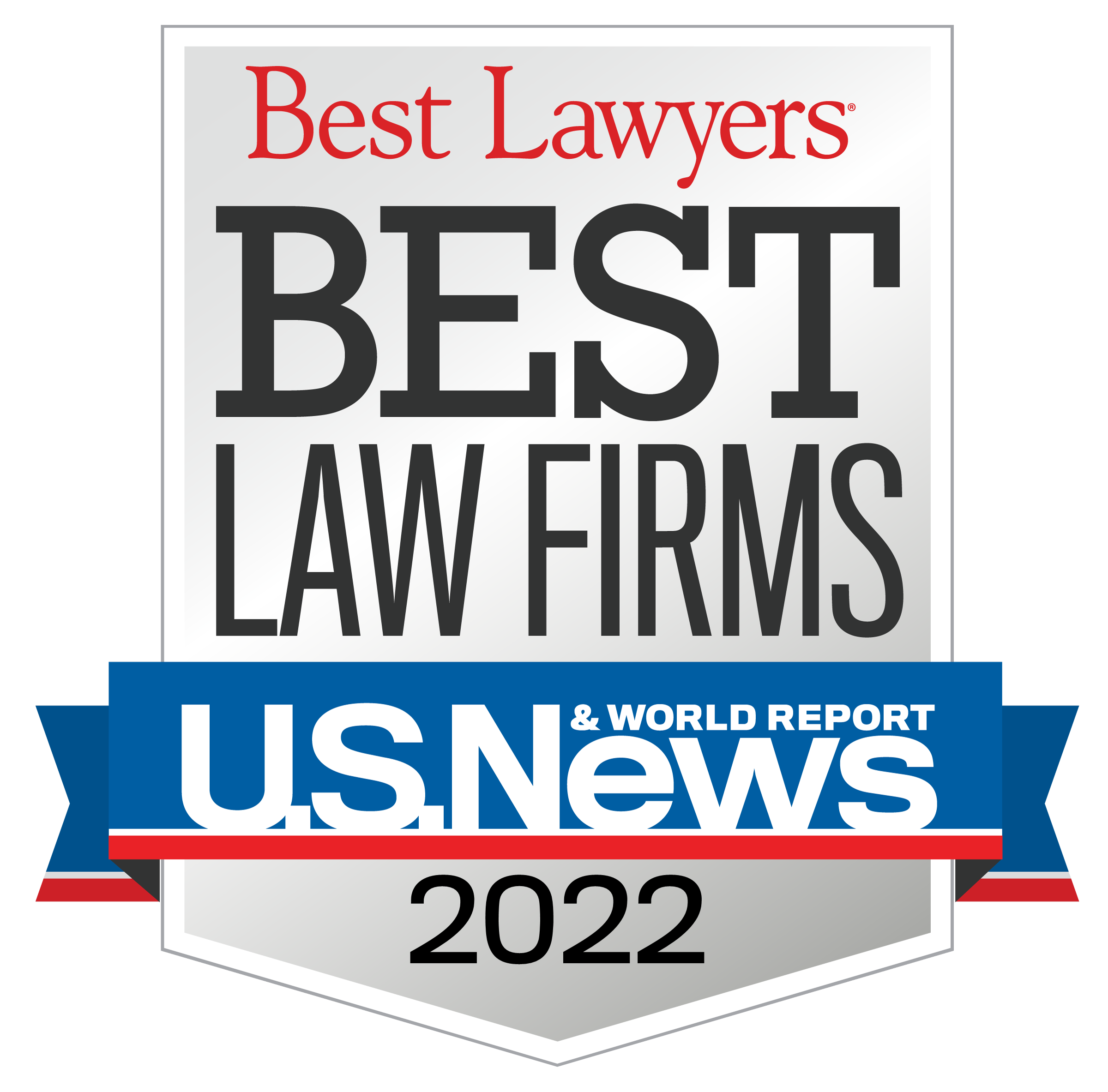 West Lebanon Personal Injury Lawyer
Hurt in an Accident in West Lebanon? Get Help From a New Hampshire Personal Injury Lawyer Today
At Sabbeth Law, our West Lebanon personal injury lawyer is a skilled, results-focused advocate for injured victims and their loved ones. Our goal is to get you justice, accountability, and the maximum available financial compensation. If you or someone you know was injured in an accident, we are here to provide support. To set up a no-cost, strictly private consultation with a top West Lebanon personal injury attorney, please contact us today.
Our Firm Provides Comprehensive Personal Injury Representation in West Lebanon
With experience representing injured victims in New Hampshire and Vermont, our West Lebanon personal injury lawyers have the professional skills and legal knowledge to handle the full spectrum of claims. Regardless of how and why your accident occurred, we are ready to take action to get you the money you need to pay your bills. Personal injury claims we handle in West Lebanon include:
Car accidents

;

Truck accidents

;

Motorcycle accidents

;

Pedestrian collisions

;

Premises liability claims

;

Product liability claims;
Medical malpractice cases;

and

Wrongful death lawsuits

.
What to Do After a Being Hurt in an Accident in West Lebanon, New Hampshire
Hurt in a serious accident in Grafton County? It is normal to feel stressed, overwhelmed, and/or unsure of what to do next. By taking the right approach, you can put yourself in the best position to get real justice. Here are some of the key steps to take after a serious accident in West Lebanon:
See a Doctor Right Away: What is the number one priority after an accident in West Lebanon? It is always your health and well-being. It is essential to see a doctor immediately. Do not delay. There are some types of injuries—such as TBIs or soft tissue damage—that may not show symptoms right away.
Report the Accident: Serious accidents should be reported. If you have been involved in a car accident, you should report the incident to the police right away, such as the Lebanon NH Police Department. An accident on the property should be reported to the business or property owner. All insurance companies should also be made aware. Reporting the accident creates an official record of the incident.
Secure Relevant Evidence: Personal injury claims are fault-based legal cases. Evidence forms the foundation of any successful personal injury case in New Hampshire. Do not wait to start collecting and preserving evidence. Be sure to take photos of the accident scene, gather contact information, and secure other types of evidence. The more you have, the better position you will be in to get justice.
Get Professional Help: Taking on a big insurance company alone is never easy. If you have been hurt in an accident, it is essential to consult with an experienced personal injury attorney in West Lebanon, New Hampshire. The top-rated West Lebanon personal injury lawyers at Sabbeth Law are standing by, ready to help you fight for justice every step of the way.
Proving Liability in a Personal Injury Claim in New Hampshire
When it comes to personal injury claims in New Hampshire, proving liability is a critical element in securing compensation for your injuries. Liability refers to the legal responsibility of the party responsible for causing your injuries.
To prove liability, you must demonstrate that the other party acted negligently. Negligence is defined as the failure to exercise reasonable care in a particular situation. In the context of a personal injury claim, this means that the other party did not take reasonable precautions to prevent the accident.
New Hampshire uses the doctrine of comparative negligence. A party partially at fault for an accident will have their compensation reduced by their percentage of fault. For example, a driver deemed 20 percent at fault for a crash in West Lebanon is liable for 20 percent of the damages.
We Will Maximize Your Financial Compensation
Were you injured in an accident in West Lebanon? If so, you need money to pay your bills and provide for the people you care about most. Our West Lebanon, NH personal injury lawyers will go above and beyond to ensure that you are in the best position to recover every dollar owed to you under New Hampshire law. You may be eligible to recover financial compensation for:
Emergency medical costs;

Other hospital bills and medical bills;

Physical therapy;

Loss of current and future wages;

Pain and suffering;

Permanent disability or disfigurement; and

Wrongful death damages.
How the West Lebanon Personal Injury Lawyers at Sabbeth Law Can Help
Defendants and insurers do not make the personal injury claims process easy. With a history of six, seven, and eight-figure settlements/verdicts, we know how to get results. Our legal team is ready to get started on your case immediately—we will work to beat the insurance company to the scene of an accident. Among other things, our West Lebanon personal injury attorneys are ready to:
Conduct a free, comprehensive review and evaluation of your case;

Answer any questions you have about the claims process;

Investigate your accident, gathering the evidence you need to proceed;

Advocate for your best interests in personal injury settlement negotiations; and

Take whatever action is necessary to maximize your financial compensation.
You deserve personalized, top-quality legal representation from a top attorney. With a dedication to protecting the rights of interests of injured victims and a record of reviews from clients, you can count on our West Lebanon personal injury lawyers to help you get justice and the maximum financial compensation.
Personal Injury Claims in West Lebanon: Frequently Asked Questions (FAQs)
Do I Need to See a Doctor to Bring a Personal Injury Claim in New Hampshire?
You should always see a doctor after a serious accident in West Lebanon or elsewhere in Grafton County. A medical report documenting your injuries and their severity is critical evidence in your case. Delaying medical treatment could harm your health and weaken your claim. If you are unsure about the extent of your injuries, seek medical attention immediately and then consult with a top West Lebanon personal injury attorney right away to discuss your legal options.
Can I Recover Pain and Suffering in a Personal Injury Case?
Yes—or at least it is possible. Pain and suffering damages may be recoverable in personal injury cases in West Lebanon. These damages compensate you for the physical pain, emotional distress, and other non-economic losses resulting from your injuries. The amount of pain and suffering damages you can recover will depend on several factors, such as the severity of your injuries, the impact of the injuries on your daily life, and the evidence presented in your case. For several different reasons, getting full and fair compensation for pain and suffering or other types of non-economic losses can be hard. Our West Lebanon, NH personal injury lawyers have the skills and expertise to hold negligent defendants and big insurance companies accountable.
What is the Most I Can Recover in a Personal Injury Lawsuit?
It depends on many case-specific factors. There is no set maximum amount of compensation you can recover in a personal injury lawsuit in West Lebanon. The amount you can recover will depend on the specific facts of your case, such as the nature and severity of your injuries, your medical expenses, lost wages, and other damages. You do not have to figure out everything alone. Our West Lebanon, NH personal injury lawyers are standing by, ready to help you maximize your recovery.
How Often Do Personal Injury Cases Go to Trial?
It could—but only a small share of personal injury claims end up in court. The vast majority of personal injury cases in West Lebanon and elsewhere in New Hampshire settle before trial. Trials are typically time-consuming and expensive, so both parties often have the incentive to reach a settlement agreement outside of court. Still, you always need to be ready to bring your claim to court. Our trial-tested West Lebanon personal injury lawyers are standing by, ready to help.
We Represent Injured Victims in West Lebanon on Contingency (No Out-of-Pocket Costs)
Are you worried about the cost of legal representation? It is an entirely understandable concern. At the same time, you can always afford to hire a top-rated personal injury lawyer in West Lebanon. Sabbeth Law handles the full range of personal injury claims—from car crashes and truck accidents to slip and falls and defective product cases—on a contingency fee basis. If you or a loved one has been injured due to someone else's negligence in West Lebanon, contact us today for a free consultation. Let us help you get the justice and compensation you deserve.
Contact Our West Lebanon, NH Personal Injury Attorney Today
At Sabbeth Law, our West Lebanon personal injury attorneys are standing by, ready to get started working on your case today. You deserve personalized guidance and support. If you or your loved one was injured in an accident, our legal team can help. Call us now or contact us online for a free, no-obligation review of your case. We represent injured victims in West Lebanon and throughout Grafton County, including Lebanon, Ashland, Hanover, Enfield, and Plainfield.
Client Testimonials
"Immediately after my son's injury at work, he was treated poorly. Over the course of the next few days it became even worse, so I called Mike and he and Crystal have been absolute lifesavers during the process. Mike is not your typical stuffed suit lawyer who only cares about the bottom line he genuinely cares about his clients and his assistant Crystal is beyond amazing! My thanks to you both!"
LUKE PARMENTER
Have Questions?
Free
Consultation
Client Testimonials
"Immediately after my son's injury at work, he was treated poorly. Over the course of the next few days it became even worse, so I called Mike and he and Crystal have been absolute lifesavers during the process. Mike is not your typical stuffed suit lawyer who only cares about the bottom line he genuinely cares about his clients and his assistant Crystal is beyond amazing! My thanks to you both!"

LUKE PARMENTER
"I could never ask for a better attorney, to fight for me, to believe in me, and have faith in me, than what I found in Mike Sabbeth, He doesn't treat you like a client, he treats you as if you are one of his own family members, He will fight for you, with all he has, and is ALWAYS up front and honest with you about everything!"

SANDRA DRUGE
view all client reviews