</p>
Vermont Product Liability Lawyer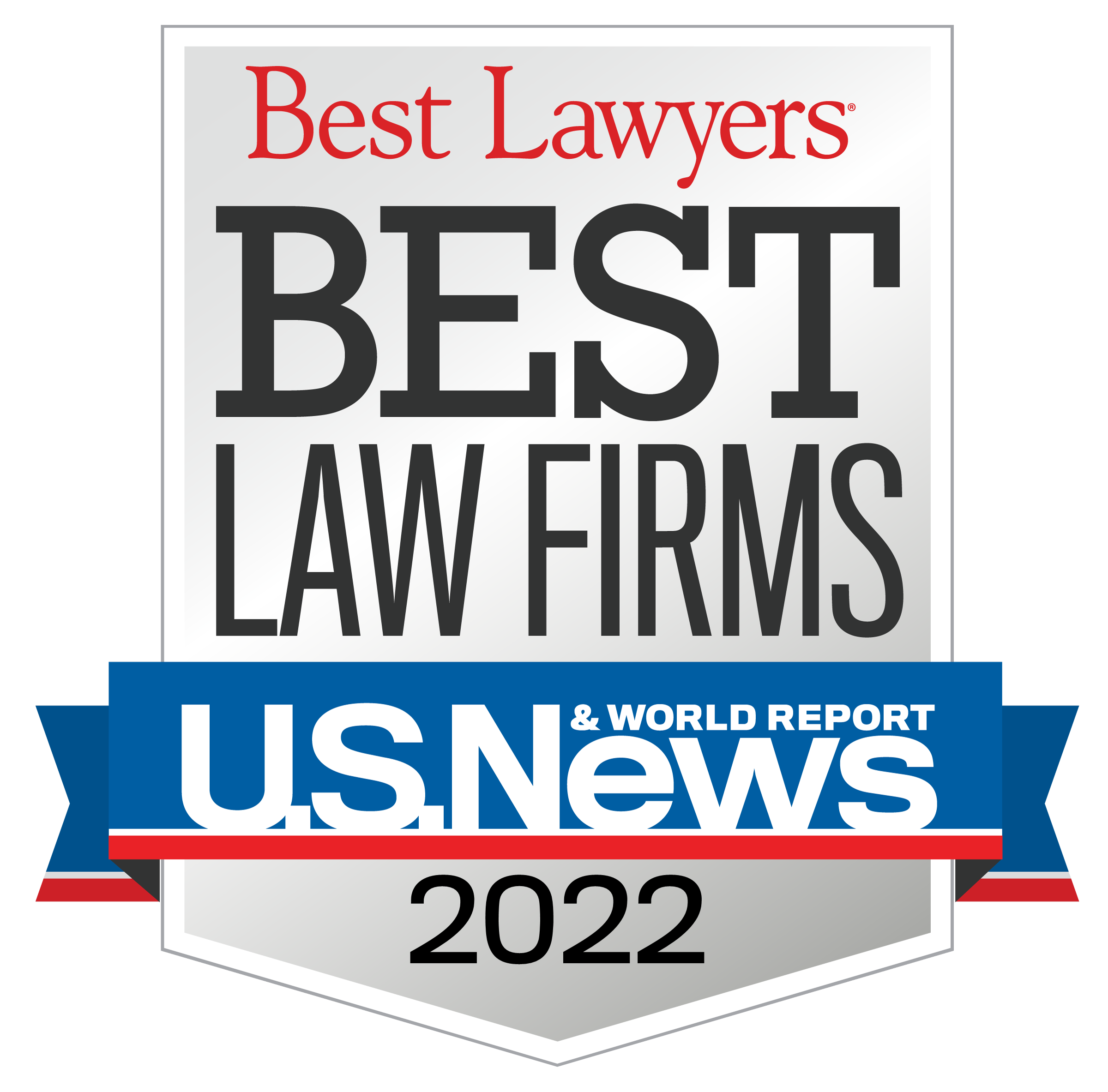 Injured by a Defective or Dangerous Produce in Vermont? We Can Help.
Manufacturers, retailers, and other corporations must ensure that their products are properly tested and reasonably safe for the public. When they fail to do so, people can suffer serious harm. Big companies should never put profits before people. They must be held legally responsible for injuries caused by dangerous and defective products.
At Sabbeth Law, our Vermont product liability lawyer is an experienced, knowledgeable, and justice-driven advocate for clients. We are measured by our results. If you or your family member suffered harm due to a dangerous product, we are here to help. Contact our legal team today to set up a free, no-obligation consultation with a top Vermont product liability attorney.  
Understanding Product Liability in Vermont
Some products, like dangerous chemicals or kitchen knives, are dangerous because of their inherent function. There is no way to make them safer without diminishing their functionality. Oftentimes, manufacturers and wholesalers will provide proper safety labels and instructions to protect their customers.
However, other products are not obviously hazardous or shouldn't cause harm through their intended use. These products fail to meet the ordinary expectations of the consumer. Whether it is because of an inherent design flaw, a manufacturing defect, or a lack of safety labels and instructions, these unsafe products can cause injuries, property damage, and death.
In these situations, the product's designers, manufacturers, wholesalers, and retailers might be liable for the damages under a product liability claim. In fact, almost anyone involved in the distribution chain of a product can be liable for its defects. These claims ask for compensation for the unintended consequences of their products or the lack of warnings about them.
Product liability claims can offer unique situations. In some cases, a legal doctrine called "res ipsa loquitur" applies. In these situations, the burden of proof falls on the defendant to prove that they were not negligent in producing or manufacturing their product, rather than the plaintiff proving that they were negligent. In other cases, strict liability might apply. This means that the only thing the plaintiff must prove in their claim is that the product is defective instead of proving that the manufacturer was negligent.
Further, there are 3 different types of product liability:
Design Defect: The product is inherently flawed by design. In Vermont, a design defect is when the product is inherently flawed, making it unsafe for its intended use. The defect may exist in the product's blueprint, specifications, or even the materials used in its construction.
Manufacturing Defect: Manufacturing defects are another common cause of product liability claims in Vermont. It means that the product was produced or assembled incorrectly. If a product was produced or assembled incorrectly, resulting in a dangerous defect, the manufacturer or assembler may be held liable. Examples of manufacturing defects may include faulty wiring in electronics or improperly installed safety mechanisms in a vehicle.
Marketing Defect: A marketing defect (failure to warn) can occur if a product does not provide proper safety labels or instructions. In Vermont, manufacturers and sellers have to provide consumers with adequate warnings about the potential risks associated with their products. Failure to provide sufficient warnings can result in product liability claims if a consumer is injured as a result of the lack of warning or instruction.
Product liability can be a difficult field of law to understand, and Vermont has a statute of limitations of 3 years on such claims. Hiring an experienced product liability attorney is an important step in obtaining the fair compensation you deserve for your injuries.
Recovering Compensation for a Defective Product Claim in Vermont
If you or your loved one sustained a serious injury caused by a dangerous or defective product, you must be able to access the financial support that you need to put the pieces back together. You cannot trust a big corporation or an insurance company to look out for your best interests. At Sabbeth Law, our Vermont defective product lawyers go above and beyond to help victims maximize their compensation. Depending on the circumstances, you may be entitled to recover financial damages for:
Property losses;
Emergency room care;
Hospital bills;
Other medical costs;
Lost wages;
Loss of earning potential;
Pain and suffering;
Mental distress;
Disability/disfigurement; and
Wrongful death.
Why Choose the Vermont Product Liability Lawyers at Sabbeth Law
Product liability claims are complicated. It is a highly specialized area of law. You must have an experienced, reliable legal advocate on your side. At Sabbeth Law, we are proud to be measured by our history of success in handling complex legal cases, including product liability claims. We hold big companies accountable. When you reach out to our White River Junction law office, you will have the opportunity to consult with a Vermont defective product attorney who can:
Listen to your story and answer your questions;
Carefully investigate your product liability case;
Handle all legal paperwork and settlement discussions; and
Take action to help you maximize your financial compensation.
When you purchase a product, you do so because you have an expectation, in part, that the product will enhance your life in some way. Perhaps it will bring you joy, or maybe it will help you to accomplish something, or make completing a task easier. At the very least, no one expects that something that they invest money in will detract from their life, and certainly not cause them harm. Unfortunately, products are not always safe, and there are millions of products recalled every year. If you have a product caused you harm, you may have a product liability case. Here's what you need to know:
Who's Liable for Harm Caused by Defective Product?
Liability for a defective product may fall on anyone along with the design, manufacturing, or distribution chain. For example, consider a situation in which an accident caused by a tire blowout harms a consumer. An investigation reveals that the blowout would not have occurred but for defectively manufactured tire tread. The inquiry also finds that the seller of tires knew of the defect, but sold the tires regardless. As such, the manufacturer of the tires and the seller may be partially liable for the consumer's harm.
What Does Strict Liability Mean in a Product Liability Claim in Vermont?
Strict liability in a product liability claim means that the manufacturer or seller of a product can be held responsible for any harm caused to a consumer by a defect in the product, regardless of whether they were negligent or acted with intent. Under strict liability, the focus is on the product itself, rather than the conduct of the manufacturer or seller. The plaintiff only needs to prove that the product was defective and that the defect caused injury or damage. Strict liability is often easier to prove than negligence and can provide greater protection for consumers.
Do I Have a Product Liability Case?
In order to prove that you have a product liability case, you will need to establish that that product was in some way defective and that your injuries would not have occurred but for the defect. You will also need to prove damages. Damages that may be available in your case include compensation for your economic losses, such as medical expenses and lost wages, and noneconomic expenses, such as pain and suffering.
You Can Always Afford to Hire Our Top Vermont Product Liability Attorney
Following a serious injury, it is normal to have a lot of questions about what comes next. Do not let the fear of legal fees prevent you from seeking justice. While hiring an experienced Vermont product liability attorney may seem like an unaffordable luxury, the reality is far different. At Sabbeth Law, we handle dangerous and defective product claims on a contingency fee basis. There are no upfront costs or out-of-pocket fees. We only get paid when you get paid. Initial consultations are free.
Contact Our Vermont Personal Injury Lawyers Today
If you have suffered an injury and believe that a defective product is to blame, our Vermont personal injury lawyers at the law offices of Sabbeth Law want to meet with you. Our experienced product liability attorneys can review your case for free, and provide you with the legal guidance you're looking for. Reach us by contacting us by phone, or filling out the contact form on our website today. From our office in White River Junction, we handle product liability claims throughout Vermont.
Product Liability Lawyer in Vermont
If you've been injured by a defective or dangerous product, call me at 802-457-1112 or get a free evaluation by clicking here.
Client Testimonials
"Immediately after my son's injury at work, he was treated poorly. Over the course of the next few days it became even worse, so I called Mike and he and Crystal have been absolute lifesavers during the process. Mike is not your typical stuffed suit lawyer who only cares about the bottom line he genuinely cares about his clients and his assistant Crystal is beyond amazing! My thanks to you both!"
LUKE PARMENTER
Have Questions?
Free
Consultation
Client Testimonials
"Immediately after my son's injury at work, he was treated poorly. Over the course of the next few days it became even worse, so I called Mike and he and Crystal have been absolute lifesavers during the process. Mike is not your typical stuffed suit lawyer who only cares about the bottom line he genuinely cares about his clients and his assistant Crystal is beyond amazing! My thanks to you both!"

LUKE PARMENTER
"I could never ask for a better attorney, to fight for me, to believe in me, and have faith in me, than what I found in Mike Sabbeth, He doesn't treat you like a client, he treats you as if you are one of his own family members, He will fight for you, with all he has, and is ALWAYS up front and honest with you about everything!"

SANDRA DRUGE
view all client reviews