</p>
Vermont Car Accident Lawyers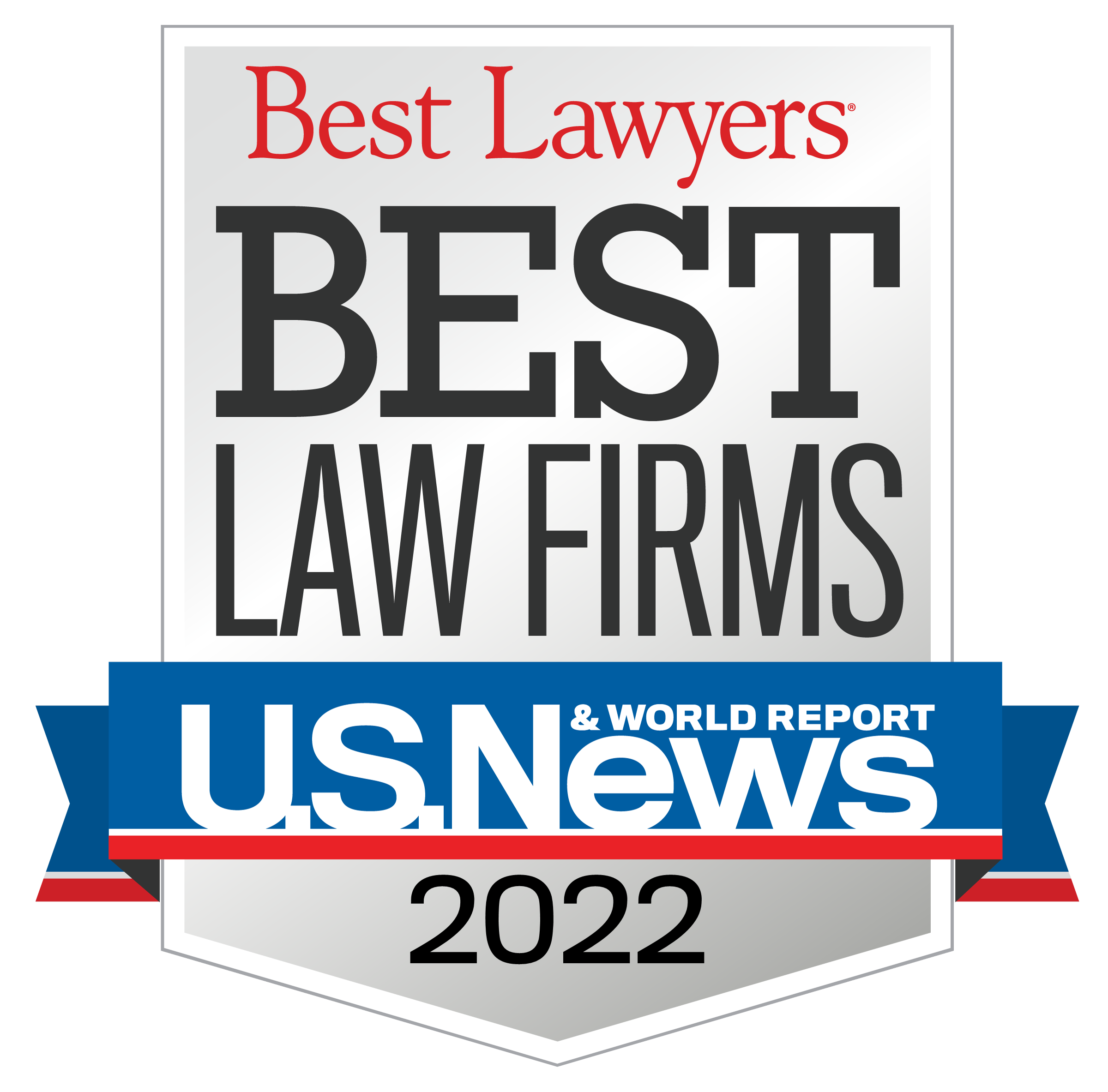 Hiring a Car Accident Lawyer in Vermont? We Can Help.
At Sabbeth Law, we represent people facing injuries from all sorts of car accidents and vehicle collisions in Vermont.  In fact, we represent the injured in all types of vehicle accident cases, from passenger-car to dirt bike to motorcycle accidents to tractor-trailer collisions. If you've suffered injuries in a car accident, it's essential to consult a Vermont car accident attorney for legal guidance and help.
DEALING WITH CAR ACCIDENT INJURIES IS NOT EASY
After a motor vehicle crash in Vermont life can be difficult. Perhaps you cannot return to work or afford to pay your medical bills. This is why it is extremely important to learn more about filing a claim for compensation. You should know that you are not alone. The Insurance Institute for Highway Safety (IIHS) reports that more than 60 car crash fatalities occurred in Vermont in 2016, while the National Highway Traffic Safety Administration (NHTSA) indicates that thousands of people sustained injuries in crashes. Although Vermont is among the states with the lowest total of auto accident fatalities. Still, many preventable collisions happen in the state.
If you're facing injuries because of another driver's negligence, you should speak with a Vermont car accident lawyer about your case. When you file a claim, you should know how to find an attorney who is the right advocate for you. An advocate at Sabbeth Law is ready to work on your case today.
FINDING AN EXPERIENCED LAWYER IN VERMONT TO ASSIST WITH YOUR CAR ACCIDENT CLAIM
When facing injuries from a motor vehicle collision, we know that it can be difficult to even think about finding time to meet with an attorney. However, the sooner you start on your claim, the sooner you may be eligible for compensation. Meeting with car accident attorneys is the next step in recovering damages.
By meeting with an experienced lawyer at Sabbeth Law, you will learn more about the personalized representation we provide to each of our clients. Our team has years of experience handling a wide variety of motor vehicle accident cases, including but not limited to:
We can help you to seek compensation for many different injuries that are common in motor vehicle accident claims, including but not limited to:
Traumatic brain injuries (TBIs);
Other forms of head trauma;
Spinal cord injuries (SCIs);
Neck injuries;
Back injuries;
Broken bones;
Cuts and lacerations;
Facial fractures;
Disfiguration;
Loss of limb;
Internal injuries; and
Psychological trauma.
Traffic crashes leave victims unable to work and thereby unable to earn an income. Sabbeth Law focuses on helping you obtain compensation for your losses and for holding the responsible driver accountable.
What to Do After an
Accident with Injuries
THE IMMEDIATE AFTERMATH
From the outset of a car crash, the most important tip we can give you is to keep calm. Easier said than done, and maybe not particularly helpful if you're reading this after an accident. However, on the chance this helps even one individual, we include it here as it is truly one of the most important tips and can affect many other aspects of the events that follow. If you can remain calm you will be much more effective. You can help yourself and assist those around you facing serious injuries from the crash. However, you should only do this if your injuries are not too severe.
Of equal importance, make sure your injuries aren't severe before assisting your passengers or anybody else involved the car accident. Despite our gut reactions and instincts, it truly is most important to make sure you're okay before reacting and trying to help others. This can be tough to swallow, and we absolutely understand why. However, if you're not okay, you almost certainly will not be able to help anyone else.  In fact the situation could be made worse.
If you or someone else is injured after a car accident, call for medical attention. Though, like many of us (myself included) you might hate the idea of calling for medical attention, even when you're obviously injured, it is extremely important to do so. Read my "what to do when you've been injured" page for detailed information on why this is so much more important than we're likely to realize.
WHY YOU SHOULD ALWAYS GET A POLICE REPORT
If you're involved in a car crash in Vermont, get a police report — especially if someone has been injured as a result of the car crash. While most of us know to exchange insurance and contact information with people we've been involved in a car collision with, we don't always get all the information we need. Not because people don't care; but because, hopefully, being in a car accident — resulting in an injury or not — is a very rare situation for most people.
A police report also protects you from when another party all of a sudden says the car accident didn't happen the way we know it did (which our firm has witnessed on several occasions). When there's no police report to document what actually did happen in the car crash, it is often the injured victim that pays the price.
It takes minimal time to get a police report and it truly safeguards all parties. Let the pros do their job. Get a police report to make sure all necessary info is exchanged and all evidence as to how the collision happened is preserved.
Bringing Documentation and Information to Your Meeting with Your Vermont Car Accident Attorney
When you meet with a lawyer, you will want to bring as much information about your case as possible to learn more about how the attorney plans to handle your claim. When you meet with a lawyer for the first time, you should be sure to bring any and all of the following information if you have it:
Any information you gathered at the scene of the accident, such as photographs, statements from witnesses, contact information for witnesses, contact information for other driver(s) involved in the collision, and your own written recollections of the event;
Police report;
Medical records, including any materials related to your initial visit to a healthcare provider and any follow-up documentation; and
Your own insurance information and records of your contact with the insurance company.
Your car accident lawyer will emphasize that your insurance company is not on your side. Even if you have been a loyal customer of Allstate, State Farm, or another insurer for years, that insurance company focuses on its own bottom line. Your Vermont car accident lawyer will advocate for your right to compensation and can deal with the insurance company for you.
Are Car Accidents Involving a State Employee Different from Everyday Travelers?
Yes. When it comes to car accidents, it often matters whether you were struck by a state employee. However, there are many factors to consider in these types of crashes, such as whether the employee was on the job at the time of the wreck, as well as who owns the vehicle.
In most situations, the state is immune from lawsuit. This is the concept of "sovereign immunity." But both New Hampshire and Vermont have made exceptions for situations like car accidents when a state employee is negligent. The legal team at Sabbeth Law can help you navigate the maze of bringing a claim, so please contact one of our New Hampshire or Vermont car accident lawyers today.
Was the Employee Driving for Work?
Generally, an employer is responsible for any accidents caused by an employee while working. This principle also applies to the government, just as it would for a private employer.
Consider the following example. Michael works for the state's Department of Transportation, and he hits Susan while driving out to a job site. Because he was driving for his job, Susan can make a claim with the government agency that employs him.
Now consider a counterexample: Michael was driving to visit his grandmother on a Saturday afternoon when he struck Susan. In this example, he was not driving for his job at the time of the accident. He is no different than any other citizen involved in a crash, so the person he hits cannot bring a claim against his employer.
A key consideration is whether the state employee must travel for work. For example, someone might sit behind a desk all day but hit someone while running to the post office during their lunch break. Because they are running a personal errand, their victim probably can't sue the state. Instead, they need to be traveling because their employer requires it.
Generally, driving to work in the morning and home in the evening is not travel required by the job. But everything depends on the specific facts of your case.
Who Owns the Vehicle?
In some situations, a state employee might get a state vehicle to use, even for personal reasons. The vehicle might crash because it is defective or because it has not received proper maintenance. An unfortunate number of vehicles out on the road are not serviced property and are very old and dangerous to drive.
If the state owns the vehicle, then the state might be responsible for an accident—even if you were hit by an employee who was driving during off-work hours. The reason is fairly simple: the state must keep its property in reasonably safe condition.
Does the Employee Work for a Municipality or County?
You might not be 100% sure who the defendant works for. Different laws apply depending on whether the government employee works for the state or for a municipality. A seasoned car accident attorney can investigate to uncover this information.
Injured Victims Must File a Claim with the Agency First
Unfortunately, victims cannot run into court and file a lawsuit. Many states create special procedures that apply to any claim brought against them, and all victims must follow these rules to the letter. Any failure can result in the dismissal of a claim.
For example, N.H. Rev. Stat. § 541-B:11 requires that accident victims file a claim in writing with the appropriate agency before they file a lawsuit for an accident. This written claim gives the agency notice of the crash and triggers an investigation. The agency can then determine whether its employee is responsible for the accident and whether the agency wants to settle the claim with the victims.
There are Limits on Compensation a Victim Can Receive
The state does not want to pay out too much money, so there is a ceiling to our client's financial recovery. For example, Vermont will limit the maximum amount in most cases to $500,000 to one person and $2,000,000 to all victims of one accident. Any more than this usually requires special permission from the legislature.
Ideally, accident victims should receive full compensation for all their financial and non-financial losses. But this might be impossible in catastrophic accidents when struck by a state employee.
HOW A CAR ACCIDENT ATTORNEY IN VERMONT CAN HELP WITH COMPARATIVE FAULT
The best car accident attorney will make clear to you that, even if the defendant argues that you bear some responsibility for the accident, you can still recover damages. In Vermont, we call this comparative negligence (12 V.S.A. Section 1036). Your attorney can help you to understand how this works, as well as to emphasize that comparative negligence will not necessarily prevent you from obtaining compensation.
What is comparative negligence? Under Vermont law, it is a defense that the other party can raise, arguing that the plaintiff is also responsible in some capacity for the crash. The law says that, as long as the plaintiff is not 51 percent or more responsible, she can still recover damages. For example, if your car accident claim goes to court and a jury determines that you are 20 percent to blame for the crash, you will still recover 80 percent of the damages award. In other words, the State reduces your recovery by the percentage which you are negligent.
How do you know that you are working with the best lawyer for your case? Your car accident attorney gathers evidence to show that you do not bear any responsibility for the collision so. That way, the Court does not reduce your damages. At Sabbeth Law, we regularly use the following information to help prove that our clients were victims of the defendant's negligence and deserve a full recovery for their losses:
Police reports;
Photographs from the scene of the crash;
Witness statements; and
Accident reconstruction reports from an accident reconstruction expert.
Working with Your Lawyer to
File Your Case on Time
Hiring an experienced car accident lawyer in Vermont means finding an advocate who will handle your case in a timely manner. As we mentioned, the sooner you file a claim, the sooner you can be eligible to receive compensation. More important, however, is recognizing the statute of limitations for car accident claims.
If you need to file a lawsuit, the Vermont statute of limitations for personal injury claims (12 V.S.A. Section 512) is three years. This means that you need to file your lawsuit within three years from the date of your injuries or else you lose your right to seek compensation by suing the negligent driver.
What's the Difference Between Bodily Injury and Personal Injury?
Unfortunately, accidents are common. According to data compiled by the National Center for Health Statistics (NCHS), Americans make 35 million injury-related emergency room visits each year. After an accident, you need money to pay your bills and support the people you care about. You may hear terms like "bodily injury" or "personal injury" thrown around.
This raises an important question: Is there a difference between bodily injury and personal injury? The short answer is 'yes'—while the terms are related, they are typically used to refer to different things. In this article, our personal injury lawyers provide an overview of the most important things to know about the differences between bodily injury and personal injury.
What Is Personal Injury?
The term "personal injury" is used to refer to a type of civil legal claim. There are many different types of personal injury claims, including auto accidents, truck accidents, premises liability lawsuits, defective product lawsuits, and medical malpractice cases. The remedies you can pursue in a personal injury claim include all of your damages. Through a successful personal injury case, you may be able to recover compensation for: 
Medical bills;
Lost wages;
Pain and suffering;
Scarring/disfigurement;
Permanent disability; and
What Is A Bodily Injury?
The term "bodily injury" is generally used to refer to the specific physical harm suffered by a person in an accident. A bodily injury includes things like lacerations, broken bones, physical pain, and other physical impairments. In effect, this means that a bodily injury is often a portion of a personal injury claim. The distinction is important because with some types of insurance policies, coverage is only available for damages directly related to a bodily injury.
The Key Difference: A Type Of Claim vs. A Type Of Damage
To summarize, the term "personal injury" is broadly used to describe a type of civil legal claim that falls under tort law. When you file a personal injury claim, you can seek financial compensation for a defendant who is legally liable for your accident.
In contrast, the term "bodily injury" is used to describe damage that often makes up a large share of a personal injury case. Through a personal injury claim, an injured victim can seek financial compensation for a bodily injury.
That being said, a victim is generally not limited to seeking financial compensation only for their bodily injury. You may also be entitled to financial support for other economic losses (such as lost wages) and other non-economic losses (such as mental suffering or emotional distress).
The Difference Matters In Certain Auto Accident Claims
Motor vehicle accident claims are notoriously complex. There are often tricky insurance issues that need to be resolved. In many cases, there are multiple, overlapping insurance policies that may provide coverage. After a crash, you may be dealing with an insurance policy that only provides coverage for certain damages—specifically, for losses related directly to a "bodily injury." If you have any specific questions about handling insurance carriers after a serious accident, our Vermont & New Hampshire personal injury lawyers are here to help.
You Deserve Full & Fair Financial Compensation For Your Damages
Following a serious accident, most people have a lot of questions. You cannot rely on insurance companies to give you guidance and support. They are interested in promoting their own bottom line. At Sabbeth Law, our Vermont & New Hampshire personal injury lawyers will help you get every penny of compensation for bodily injury that you deserve. Money may be available for: 
Property damage, including automobile repairs;
Ambulance fees and emergency room care;
Hospital bills, medical bills, and related costs;
Physical therapy and mental health support;
Loss of current and future income;
Pain and suffering; and
Scarring, disfigurement, or disability.
While the majority of personal injury cases are resolved outside of the litigation, there is always a chance that your claim will go to court. For this reason, it is imperative that you are ready to present a strong case. Our trial-tested personal injury lawyers will take your case as far as needed to maximize your financial compensation.
"WHO'S GONNA PAY MY MEDICAL BILLS?": MEDICAL PAYMENTS COVERAGE IN VERMONT
It is normal, "will the responsible party pay my medical bills?" after somebody injures you in an accident. If you have retained a Vermont personal injury lawyer, you will have already learned that most cases should not be settled until most, if not all, of the medical treatment has been finished, or until future medical expenses can be formulated.
Most people nowadays have large deductibles on their personal health insurance, if they have personal health insurance at all. So how do you pay your bills in the meantime?
Most automobile insurance policies in Vermont have provisions for what is called "medical payments coverage."  If injuries occurred in your vehicle — no matter who is at fault — and you have medical payments coverage, it will pay for all related medical treatment up to the amount allowed by your policy.  That includes copays, prescriptions, and all types of medical treatment.  And that also applies to anyone else injured in the vehicle with the medical payments coverage.  One of the first things we do at Sabbeth Law is check if our clients have medical payments coverage. If so, we use it to satisfy our clients' medical bills.
You might quite correctly wonder, why should my insurance pay for medical treatment caused by the negligence of another? The first and easiest answer is that you have paid for that protection when you pay your premiums every month or year. The second is, in states like Vermont, they will be reimbursed by the negligent party's insurance company when the case settles or if a jury issues a verdict.
MEDICAL PAYMENTS COVERAGE
Medical payments coverage's most important function is that it allows you to be able to pay for your medical treatment resulting from a car accident in Vermont as you get the treatment. You don't have to wait for your case to settle or a jury verdict, and you don't have to use your personal insurance and get slammed by the large deductibles that often accompany those policies.
WHAT IF THE PERSON WHO INJURED ME DOESN'T HAVE ANY (OR ENOUGH) INSURANCE?
This is a very common and worrisome issue that Sabbeth Law regularly confronts in Vermont car accident cases. In these cases, we look to "underinsured" (UIM) and "uninsured" (UM) bodily injury motorist coverage.
If you or a family member that you live with have an insured vehicle, UM/UIM coverage is likely on the plan. This coverage provides invaluable protection that allows you to maintain a Vermont personal injury cases against someone who negligently injured you, even if the person who caused your injury doesn't have insurance. How? It will pay for the damage that the uninsured driver caused in the car crash, including your medical bills, pain and suffering, and lost wages. Of course, you have to prove damages just the same as you would if the case was being brought against the person who injured you through their insurance company.
For example, what if a driver who has no insurance causes a car accident resulting in injuries, and we prove you sustained losses valued at $100,000.00? Your insurance will pay that amount of money to you through your uninsured motorist coverage, if your limits are $100,000.00 or higher. If you have less uninsured motorist coverage (for example, your limits are $50,000), it will pay out up to the amount of your limits.
UNDERINSURED DRIVERS
What an "underinsured" driver hit you and cause injuries? An underinsured driver is someone who causes a car accident and injury with losses greater than their insurance covers. Like in the above example, let's say your damages are determined to be $100,000.00, but the person who caused the car crash only had $50,000.00 in insurance. If you have $100,000.00 or more in underinsured motorist coverage, your insurance would pay the extra $50,000.00 you are rightfully due.
There are many other issues in underinsured/uninsured motorist liability law, such as: Who does the policy cover? What types of Vermont car or offroad accidents does the policy cover? Will your insurance company fight you? If you have questions about the complexities of underinsured or uninsured motorist bodily injury coverage, call us.
There are many, many other elements to car accident cases in Vermont.  If you've been injured in an automobile accident in Vermont, call me at 802-457-1112 or get a free evaluation by clicking here.  Our promise to you is that we will always give you my best legal analysis free of charge.  Whether or not our personal injury lawyers in Vermont agree to take your case, we will at least be sure to set you on the right path to help to make sure nobody takes advantage of you.
Client Testimonials
"Immediately after my son's injury at work, he was treated poorly. Over the course of the next few days it became even worse, so I called Mike and he and Crystal have been absolute lifesavers during the process. Mike is not your typical stuffed suit lawyer who only cares about the bottom line he genuinely cares about his clients and his assistant Crystal is beyond amazing! My thanks to you both!"
LUKE PARMENTER
Have Questions?
Free
Consultation
Client Testimonials
"Immediately after my son's injury at work, he was treated poorly. Over the course of the next few days it became even worse, so I called Mike and he and Crystal have been absolute lifesavers during the process. Mike is not your typical stuffed suit lawyer who only cares about the bottom line he genuinely cares about his clients and his assistant Crystal is beyond amazing! My thanks to you both!"

LUKE PARMENTER
"I could never ask for a better attorney, to fight for me, to believe in me, and have faith in me, than what I found in Mike Sabbeth, He doesn't treat you like a client, he treats you as if you are one of his own family members, He will fight for you, with all he has, and is ALWAYS up front and honest with you about everything!"

SANDRA DRUGE
view all client reviews