Bennington Truck Accident Lawyer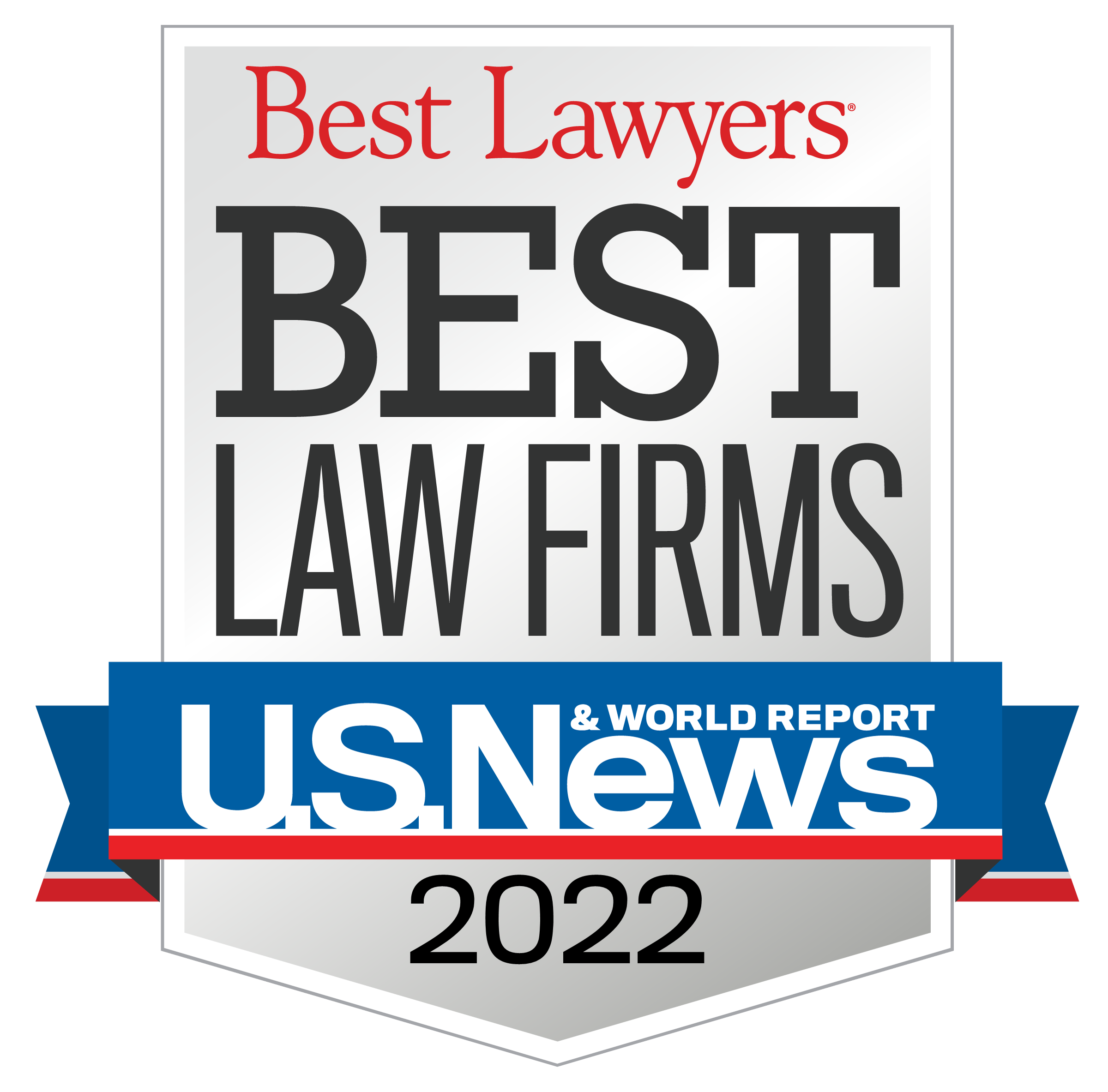 Commercial trucks play an important role in Vermont's economy. They carry goods in and out of the state and make deliveries door to door. Although they are necessary to a functioning economy, far too many people are injured when these commercial vehicles collide with them.
At Sabbeth Law, our Bennington commercial truck accident lawyers have brought many claims for compensation on behalf of injured victims. We are well positioned to assist our clients in these cases. As members of the Academy of Truck Lawyers Attorneys, the American Association of Justice Trucking Litigation Group, and selected by the prestigious National Trial Lawyers as 'Top Trucking Lawyers', we have the necessary experience to bring a claim in the correct manner. We have obtained seven- and eight-figure settlements and verdicts.
Please avoid delay contacting us. In serious accidents, the truck carrier usually has an investigator on the scene within hours. You will be at a disadvantage if you do not have someone on your side. We can quickly visit our clients and investigate an accident scene so that we can bring the strongest case possible. Please contact us without delay.
Commercial Truck Accident Injuries
Our clients have suffered some of the worst injuries we have seen, including:
Fractures

Burns

Abrasions and lacerations

Nerve damage

Head injuries

Traumatic brain injuries

Spinal cord injuries

Internal organ damage
Commercial vehicles are large and heavy. When they collide with passenger sedans or pedestrians, serious injuries usually result.
Cases We Take
Our Bennington commercial truck accident attorneys are prepared to represent clients injured by any commercial vehicle, such as:
18-wheelers. These large trucks do not always have 18 wheels, but the term has stuck. They also go by the name tractor-trailer or big rig and are made up of a cab and an attached trailer carrying goods.

Delivery trucks. These box-like trucks are used by many companies such as Fed Ex or UPS to deliver packages. They run at all hours of the day in Bennington and surrounding areas.

Dump trucks. A dump truck carries materials in the box, which can be elevated. Often unstable, these trucks can

roll over

when stopped on uneven ground, or material can fly out of the box and strike nearby motorists.

Sanitation vehicles. These vehicles are very large and difficult to maneuver. Drivers sometimes are not paying attention.

Moving vans. People use these vans to move furniture. Some drivers are inexperienced and make mistakes behind the wheel, leading to a wreck.
If you have been injured by one of these trucks or another, then you could have a claim for compensation. Please contact a Bennington commercial truck accident lawyer today for more information.
Why Accidents Happen
Our clients have been injured in accidents that unfold in different ways. Some accidents are the fault of a negligent or reckless truck driver. Many drivers are under intense pressure to meet tight deadlines, and they might take dangerous actions as a result. Other drivers are distracted by cell phone use, which is generally prohibited when a truck is in motion. Still other drivers might be fatigued or impaired by drug or alcohol use.
Some accidents might stem from a truck defect. For example, the brakes might fail or the steering could be faulty. If the cargo is not loaded properly, then a truck can become unstable and roll over.
In other situations, the truck carrier is to blame. They might have been negligent in how they hired, trained, or supervised workers. Federal and state laws state what employers are supposed to do, but many companies cut corners and endanger public safety.
We fully investigate accidents to uncover who or what is to blame. We then make the strongest case possible so that our clients can receive necessary compensation following a wreck.
What to Do after a Commercial Truck Accident
The steps you take can strengthen or hamstring your case, so we offer the following advice to help you. Above all else, we recommend that injured motorists quickly contact an attorney to come out to the scene to investigate. Remember that corporations have investigators and insurance adjusters who quickly swing into action to gather evidence, and you will be at a decided disadvantage if you are unrepresented.
Also avoid speaking to any representative from the trucking company, its insurer, or its investigator. They are not entitled to a statement, and anything you admit to erroneously could undermine your claim. Instead, let us handle all communication for you.
Also remember to get necessary medical care. Truck accidents cause serious injuries, and the sooner you receive care the better.
Call Sabbeth Law Firm Today
Our team has negotiated many settlements that fully compensate our clients, and we want to assist you in this endeavor. Contact us as soon as possible to schedule a free consultation.
Client Testimonials
"Immediately after my son's injury at work, he was treated poorly. Over the course of the next few days it became even worse, so I called Mike and he and Crystal have been absolute lifesavers during the process. Mike is not your typical stuffed suit lawyer who only cares about the bottom line he genuinely cares about his clients and his assistant Crystal is beyond amazing! My thanks to you both!"
LUKE PARMENTER
Have Questions?
Free
Consultation
Client Testimonials
"Immediately after my son's injury at work, he was treated poorly. Over the course of the next few days it became even worse, so I called Mike and he and Crystal have been absolute lifesavers during the process. Mike is not your typical stuffed suit lawyer who only cares about the bottom line he genuinely cares about his clients and his assistant Crystal is beyond amazing! My thanks to you both!"

LUKE PARMENTER
"I could never ask for a better attorney, to fight for me, to believe in me, and have faith in me, than what I found in Mike Sabbeth, He doesn't treat you like a client, he treats you as if you are one of his own family members, He will fight for you, with all he has, and is ALWAYS up front and honest with you about everything!"

SANDRA DRUGE
view all client reviews