Brattleboro Truck Accident Lawyer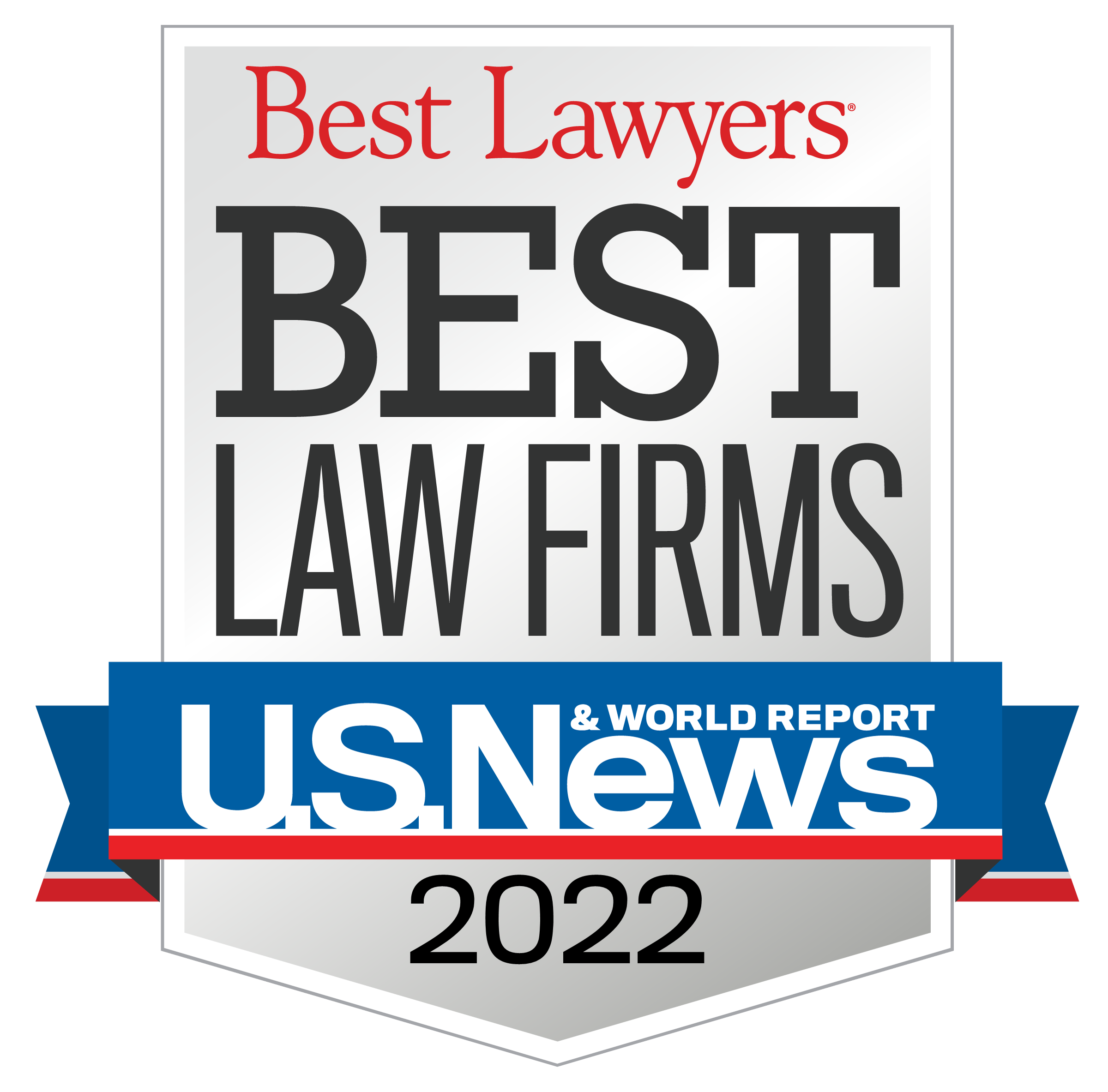 Brattleboro Commercial Truck Accident
At Sabbeth Law, our Brattleboro commercial truck accident attorneys have the skills, experience, and tenacity to hold trucking companies and their insurers accountable. As distinguished members of the Academy of Truck Accident Attorneys (ATAA) and the American Association of Justice Trucking (AAJ) Litigation Group, we focus on and excel at handling truck accident injury claims.
We have a history of achieving seven and eight figure results for our clients and we are ready to go to work on your behalf. If you were injured in a crash in Windham County, we are available to help. To arrange a free, completely confidential consultation with a top-rated Vermont truck accident lawyer, please contact us today.
What is the Statute of Limitations for a Truck Accident in Brattleboro?
In Vermont, injured victims have three years to file a truck accident lawsuit. If the victim was killed, and it's therefore a wrongful death action,  the statute of limitations is only two years.  If you fail to abide by  the statute of limitations, your claim can be denied on technical grounds—meaning you will not be able to get a hearing on the merits. To protect your rights, be proactive: Call an experienced Brattleboro, VT truck accident attorney immediately after a serious crash. 
An Overview of Truck Accident Liability in Vermont
Under Vermont law (Vt. Stat. Ann. Tit. 12, § 1036), motor vehicle accident claims—including large truck accidents—are handled under the state's comparative negligence standard. To hold a truck driver or trucking company legally liable for a crash, a plaintiff must prove that their accident was caused by the careless or reckless conduct of the defendant. In truck accident cases, negligence can come in many different forms. Some notable examples include:
Speeding truck drivers;

Distracted drivers;

Lack of adequate driver training;

Fatigued truckers;

Drunk or intoxicated driving;

Poorly loaded trailers;

Failure to inspect the truck; and

Inadequate maintenance.
As Vermont is a modified comparative negligence jurisdiction, all parties to an accident will be held liable in proportion to their share of the blame. If you are found to be more than 50% at fault, there is no recovery. In many truck accident claims, insurers try to push some of the fault back onto injured victims—thereby reducing their own financial liability. This matters: Being held wrongly at fault could take thousands of dollars out of your pocket. Recently recognized as National Trial Lawyers Top Truck Accident Lawyers, our Brattleboro truck accident attorneys will protect you from an unfair finding of fault.
Truck Accident Victims Deserve Full Financial Compensation
In Vermont, injured truck accident victims may recover financial support for their economic and non economic losses. Unfortunately, large trucking companies and their commercial insurers fight aggressively against victims. They want to resolve claims for the lowest dollar amount that they can get away with and they are rarely willing to offer injured victims the full and fair compensation that they rightfully deserve. Our Brattleboro, VT truck accident attorneys are here to help level the playing field. Our mission is to help clients maximize their recovery. You may be entitled to recover financial damages for:
Vehicle repairs or replacement;

Emergency room treatment;

Medical bills;

Physical therapy;

Loss of current and future income;

Pain and suffering;

Scarring;

Impairment; and

Wrongful death.
Why Hire the Brattleboro Truck Accident Attorneys at Sabbeth Law
Large truck accident claims are complex. At Sabbeth Law, our specialization is trucking and commercial vehicle accident cases. We are prepared to come meet you and begin an immediate investigation of your crash. Do not let the insurance company get a step ahead of you. Our Brattleboro commercial truck accident lawyers will hold them accountable. Among other things, our legal team is prepared to:
Conduct a free, in-depth evaluation of your truck accident claim;

Investigate the crash—gathering police reports, photographs, medical records, and all other evidence held by the trucking company;

Negotiate for a full and fair settlement offer; and

Prepare a detailed, comprehensive truck accident injury claim.
You deserve personalized legal representation. With a well-connected network of the nation's top truck accident experts, we are ready to take your claim wherever it needs to go to help you access accountability and full financial compensation. We have a history of obtaining significant settlements and verdicts in personal injury claims.
Call Our Brattleboro, VT Truck Accident Lawyers Today
At Sabbeth Law, our Vermont truck accident attorneys are experienced, results-driven advocates for injured victims. If you or your loved one was hurt in a tractor trailer accident, we are available to help. For a no fee, no obligation review of your case, please contact our law firm today. We represent truck accident victims in Brattleboro and throughout Windham County, including Guiford, West Brattleboro, Putney, Newfane, and Rockingham.
Client Testimonials
"Immediately after my son's injury at work, he was treated poorly. Over the course of the next few days it became even worse, so I called Mike and he and Crystal have been absolute lifesavers during the process. Mike is not your typical stuffed suit lawyer who only cares about the bottom line he genuinely cares about his clients and his assistant Crystal is beyond amazing! My thanks to you both!"
LUKE PARMENTER
Have Questions?
Free
Consultation
Client Testimonials
"Immediately after my son's injury at work, he was treated poorly. Over the course of the next few days it became even worse, so I called Mike and he and Crystal have been absolute lifesavers during the process. Mike is not your typical stuffed suit lawyer who only cares about the bottom line he genuinely cares about his clients and his assistant Crystal is beyond amazing! My thanks to you both!"

LUKE PARMENTER
"I could never ask for a better attorney, to fight for me, to believe in me, and have faith in me, than what I found in Mike Sabbeth, He doesn't treat you like a client, he treats you as if you are one of his own family members, He will fight for you, with all he has, and is ALWAYS up front and honest with you about everything!"

SANDRA DRUGE
view all client reviews