Burlington Commercial Truck Accident Lawyer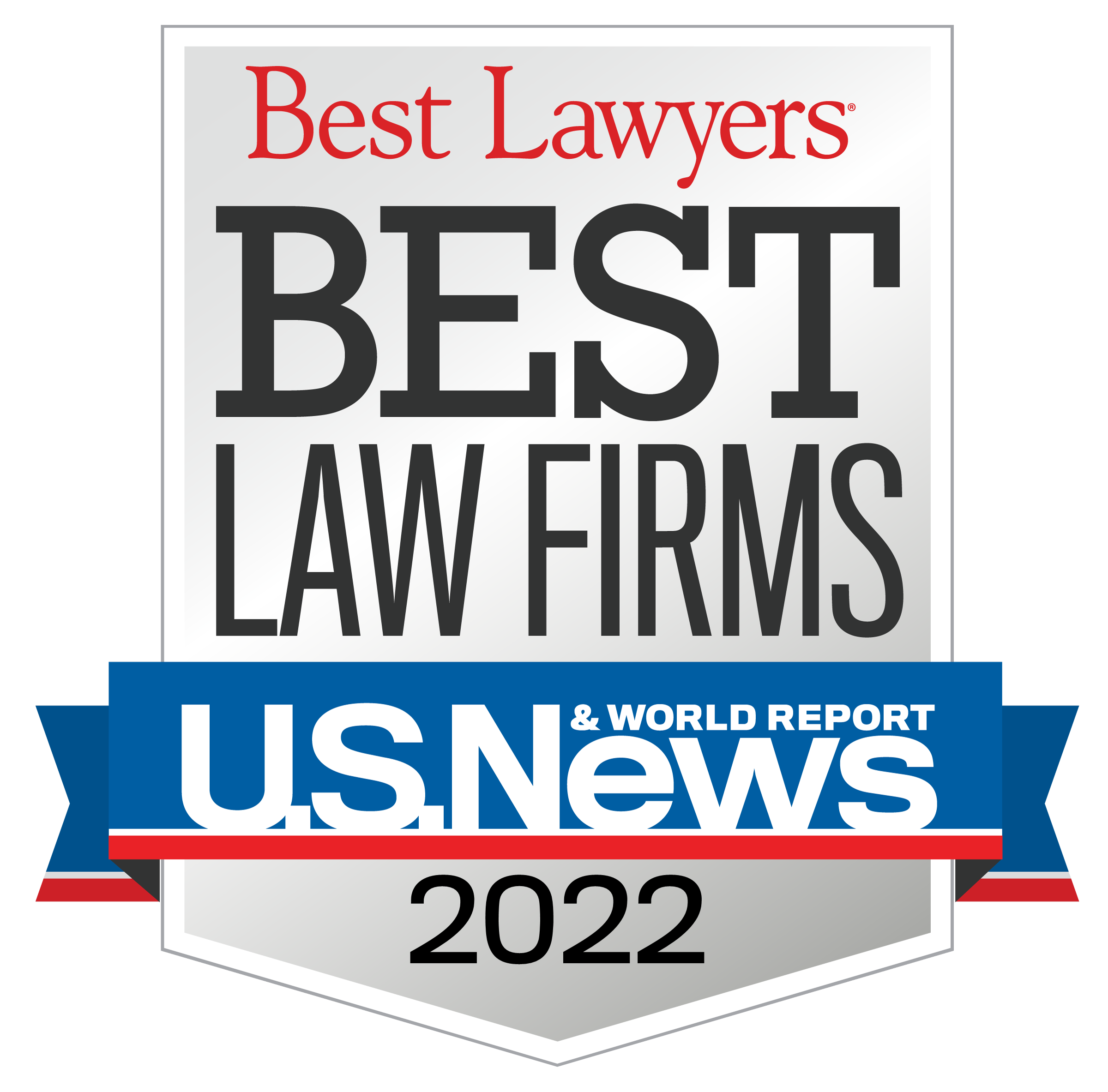 Burlington Commercial Truck Accident Lawyer
A large commercial truck can weigh up to 80,000 pounds, which is about 20 times that of the average passenger car. When a
commercial truck and a smaller vehicle collide, it's no wonder why the damages are so severe – the greater the mass of vehicles involved in a crash, the more force, and therefore the greater degree of damages.
Seeing 80,000 pounds of steel about to collide with your own vehicle can be a terrifying feeling. And once the accident occurs, the damages suffered by you and anyone else in your vehicle may be devastating. At the office of Sabbeth Law, our Burlington commercial truck accident lawyers can advise and guide you if you've been in a serious commercial truck accident. Wherever you are, we will come to you within 24 hours.
You need an attorney who is intimately familiar with the federal motor carrier safety rules, fleet management safety standards, telematics, and truck industry customs and tricks, to be able to prosecute these cases as strongly as possible and get you the absolute maximum compensation. Litigating a case without specific expertise in trucking law – and the trucking industry in general – is a recipe to come up short.
Damages from a Truck Accident
Commercial truck drivers provide an invaluable service by transporting our goods while obeying the rules of the road and respecting other motorists' rights to safety. However, there are certain rules that truck drivers must follow to do their job properly and when they fail to do so it can lead to serious accidents. A competent Burlington truck accident lawyer needs to be able to dig deep to learn about the cause of the collision. We have the experience not only to do this, but also to illuminate these causes in court and hold negligent parties and their insurers accountable for avoidable mistakes. Common causes of truck accidents include:
Driver Fatigue
Alcohol and drugs.
Driving without a proper license
Distracted driving.
Speeding and overtaking.
Improper cargo loading.
Unlike accidents involving pedestrians or a collision between two passenger cars of relatively similar size, a commercial truck accident is likely to result in catastrophic–or even fatal–injuries to the occupants of the smaller vehicle involved. When injuries are not fatal, they may be life-changing and permanently disabling. Common injuries include, but are not limited to:
Traumatic brain injuries;
Internal injuries;
Loss of limb/limb amputation injuries; and
Spinal cord injuries.
In addition to the above fatalities, severe burn injuries, bone fracture injuries, soft tissue injuries, and injuries to extremities are also likely. And this serious personal injury is to say nothing of the high risk of sustaining psychological injuries, including post-traumatic stress disorder.
Injuries can be painful, disabling, and result in a diminished quality of life, reduce degree of independence, and a complete change in lifestyle. Of course, injuries from accidents are also very expensive. In addition to incurring serious injuries, the victim of a truck accident may also be facing:
High medical bills;
Lost wages and a loss of earning capacity
Costs associated with life-style changes (i.e. the need to remodel a home to make it wheelchair-accessible); and
Property damage costs.
At the office of Sabbeth Law, our Burlington commercial truck accident lawyer will aggressively advocate for your right to compensation for the full value of your economic and noneconomic losses.
Why You Need a Burlington Commercial Truck Accident Lawyer
If you've been seriously injured in a Burlington commercial truck accident involving a tractor-trailer, working with an experienced truck accident lawyer may be critical to the outcome of your case. Truck accident claims are often far more complex than car accident claims. You'll benefit from a lawyer who can assist you in the following:
Investigating the truck accident and proving fault.

There are dozens of different factors that can cause or contribute to a truck accident, including the truck driver's negligence (i.e. speeding, driving while fatigued or intoxicated, etc.), the trucking company's negligence (i.e. failing to properly train drivers, hold a driver to hours of service requirements, or service trucks), truck part defects (i.e. defective tire tread), cargo loading errors (i.e. failing to properly secure cargo), and more. Our law firm will thoroughly investigate your accident in order to determine what happened and who should be held liable.

Preserving evidence.

There are types of evidence in a truck accident claim that will be essential to your case, including the driver's hours of service logs, truck maintenance logs, truck 'black box' data, and more. Our attorney will immediately send a spoliation of evidence letter to ensure that evidence is preserved and available for your case. Our firm can also hire accident reconstruction experts, fleet management experts, duty of care experts, and telematics experts—among others—to help determine and prove fault.

Negotiating your settlement.

As stated above, the damages in a truck accident claim are often much more significant than they are in standard car accident claims, and therefore the value of these claims is more. An

insurance company

will not be eager to offer a claimant their full settlement award; instead, the insurance adjuster will be primarily concerned with saving the insurance company money. Our law firm can negotiate your settlement to improve your chances of recovering your maximum settlement award.
Our lawyer will also advise you of your rights and options, help you to understand important legal theories that apply in your case, and keep you up-to-date on all new information that surfaces throughout the process. If necessary, our law firm has litigation experience, and can represent you in a lawsuit.
Schedule Your Free Consultation with Our Burlington Truck Accident Attorney Today
If a person is involved in an accident with a commercial truck and the truck driver is at fault, they have the right to pursue compensation for their injuries. Unfortunately, insurance companies that represent truck companies try to take advantage of unrepresented plaintiffs. A Burlington truck accident lawyer can help people who have been injured in tractor trailer accidents to fight back against the insurance companies and obtain the compensation that they deserve. Contact an experienced injury attorney at Sabbeth Law in Burlington to pursue compensation today.
A truck accident can change your life. While there is nothing that can rewind the past and give you back everything that's been taken, there is a process for seeking financial remedy for your harm. At the office of Sabbeth Law, our Burlington truck accident attorney can help. Please call our law firm today to request your free consultation. We are here to serve you.
Client Testimonials
"Immediately after my son's injury at work, he was treated poorly. Over the course of the next few days it became even worse, so I called Mike and he and Crystal have been absolute lifesavers during the process. Mike is not your typical stuffed suit lawyer who only cares about the bottom line he genuinely cares about his clients and his assistant Crystal is beyond amazing! My thanks to you both!"
LUKE PARMENTER
Have Questions?
Free
Consultation
Client Testimonials
"Immediately after my son's injury at work, he was treated poorly. Over the course of the next few days it became even worse, so I called Mike and he and Crystal have been absolute lifesavers during the process. Mike is not your typical stuffed suit lawyer who only cares about the bottom line he genuinely cares about his clients and his assistant Crystal is beyond amazing! My thanks to you both!"

LUKE PARMENTER
"I could never ask for a better attorney, to fight for me, to believe in me, and have faith in me, than what I found in Mike Sabbeth, He doesn't treat you like a client, he treats you as if you are one of his own family members, He will fight for you, with all he has, and is ALWAYS up front and honest with you about everything!"

SANDRA DRUGE
view all client reviews