Vermont Vaccine Injury Lawyer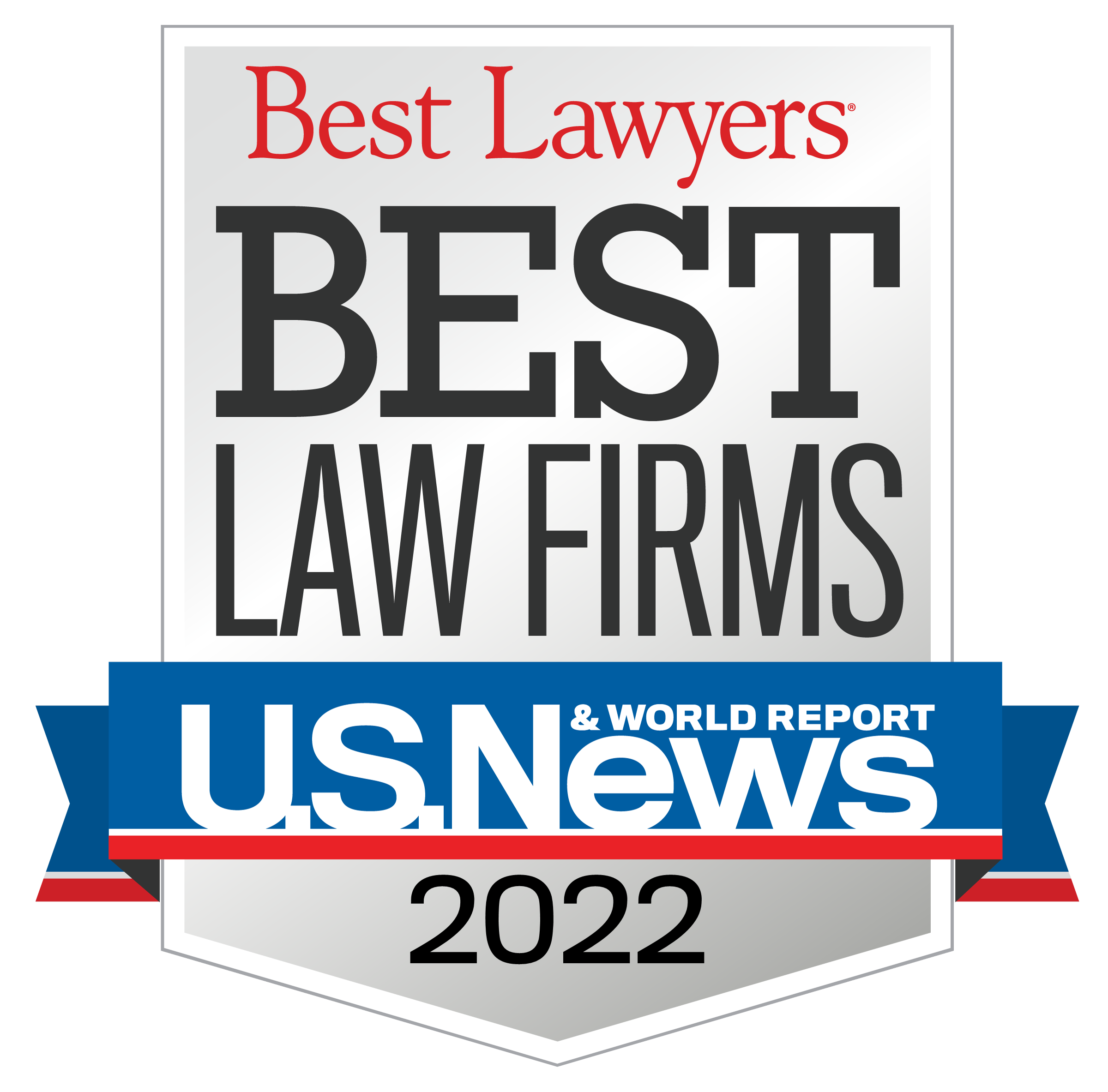 Vermont Vaccine Injury Lawyer
Vaccines provide important protection against devastating diseases. For the vast majority of patients, vaccines are safe and do not cause any problems.
Unfortunately, that is not always the case. Some people suffer serious medical complications after receiving a vaccine. In the worst cases, vaccines can have severe, even life-altering side effects.
To address this problem, the United States Congress created the National Vaccine Injury Compensation Program (VICP). This program provides much needed financial support to injured victims and their family members.
At Sabbeth Law, our Vermont vaccine injury attorneys have extensive experience representing clients before the U.S. vaccine court.
If you or your loved one suffered any medical complications or adverse side effects after receiving a vaccine, it is imperative that you take immediate action to protect your legal rights. To arrange a free and fully confidential initial consultation with a top-rated vaccine injury lawyer in Vermont, please contact our law firm today.
NATIONAL VACCINE INJURY COMPENSATION PROGRAM (VICP): THE BASICS
Established by the National Childhood Vaccine Injury Act of 1986, the National Vaccine Injury Compensation Program (VICP) provides financial support directly to individuals and the families of individuals who suffered injuries or severe medical complications as a result of receiving one of many covered childhood vaccinations.
Under federal law, you can resolve vaccine injury claims on a no-fault basis. The Vaccine Injury Compensation Program does not require victims to file a lawsuit against a vaccine manufacturer, a medical professional, or any other private defendant.
Instead, it allows injured victims to obtain financial compensation through a federal fund. The VICP gets funds through a small tax that every vaccine charges.
According to data released by the United States Health Resources and Services Administration, approximately $4 billion has been paid to people who suffered vaccine-related injuries in the three decades since the program was originally created.
VICP claims are federal cases. Several different federal agencies may play a role in your claim, and all vaccine injury claims go through the United States Court of Federal Claims in Washington, D.C.
You may also hear this referred to as the "vaccine court". However, government data indicates that most, but not all, vaccine injury claims are settled without being resolved by the court itself.
FOUR THINGS YOU NEED TO KNOW ABOUT VACCINE INJURY CLAIMS IN VERMONT
1. YOU HAVE A LIMITED AMOUNT OF TIME TO FILE A CLAIM
Vaccine injury claims are subject to a strict statute of limitations. You only have three years from the date of the initial injury to seek financial support through the Vaccine Injury Compensation Program (VICP).
In cases of wrongful death, eligible family members of the victims only have two years to bring their claim. If you fail to take action prior to the time when the statute of limitations expires, then the court will likely dismiss your case. You will not get an actual hearing.
2. YOU MUST HAVE A QUALIFYING CONDITION
To be eligible to recover financial compensation through a VICP claim, you or your child must have received a vaccine that the program covers.
The 'Vaccine Injury Table' provides a list of vaccines that get coverage. All standard childhood vaccinations get coverage, including the DPT vaccine, flu shots, tetanus, varicella, inactivated poliovirus vaccine, hepatitis vaccines (HAV and HBV), chickenpox, MMR (measles, mumps, rubella), and more. From there, the applicant must prove that they have a qualifying medical condition.
3. YOU MUST ESTABLISH A REASONABLE INFERENCE OF CAUSATION
If your injury and symptoms match those listed in the Vaccine Injury Table, you are automatically covered.
However, even if your injury and symptoms do not match those on the Vaccine Injury Table you may still have a case. This requires the presentation of sufficient evidence to establish an inference of causation between the vaccine/injection and the resulting injury.
In most cases, this is done by demonstrating that the adverse side effects or the medical complications arose relatively shortly after the patient got a vaccination. Often, vaccine-related injuries develop within a few days or a few weeks. Medical records are always a key form of evidence in vaccine injury cases.
4. COMPENSATION IS AVAILABLE FOR ECONOMIC AND NON ECONOMIC LOSSES
The Vaccine Injury Compensation Program provides financial compensation for both economic and non economic damages. If your claim is accepted by the vaccine court or if you are able to reach a settlement, you may be eligible to recover compensation for:
Any current and future medical bills;
Attorneys' fees and other legal expenses;
Diminished future earning potential;
Up to $250,000 in pain and suffering compensation; and
Up to $250,000 in death benefits.
HOW OUR VACCINE INJURY LAWYER CAN HELP
Sabbeth Law is an experienced vaccine injury law firm located in Woodstock, VT that has a deep understanding of these cases and he knows how to prepare and present Vaccine Injury Compensation Program claims.
If you or your loved one suffered medical complications related to a vaccine, you need a skilled vaccine injury attorney by your side. Our law firm is ready to:
Conduct a free review of your vaccine injury case;
Answer your questions and explain your legal options to you;
Gather medical records to build a strong claim; and
Prepare a compelling case to bring before the U.S. Court of Federal Claims.
We are committed to helping vaccine injury victims recover the maximum available financial compensation. In order to do this, you must present a well-documented legal claim.
Even a minor mistake could undermine your ability to recover financial benefits. With extensive experience handling VICP cases, Sabbeth Law will help you get a full settlement.
GET HELP FROM A VACCINE INJURY ATTORNEY IN VERMONT TODAY
At Sabbeth Law, our vaccine injury lawyer is a compassionate and committed advocate for victims. No matter the nature of your case, we are prepared to take action to get you the maximum available financial compensation.
If you or your child suffered a vaccine-related injury, you need to take immediate action. To get a free, fully confidential review of your vaccine injury case, please contact our law firm today. With an office in Woodstock, VT, we serve communities throughout Vermont and New Hampshire.
Client Testimonials
"Immediately after my son's injury at work, he was treated poorly. Over the course of the next few days it became even worse, so I called Mike and he and Crystal have been absolute lifesavers during the process. Mike is not your typical stuffed suit lawyer who only cares about the bottom line he genuinely cares about his clients and his assistant Crystal is beyond amazing! My thanks to you both!"
LUKE PARMENTER
Have Questions?
Free
Consultation
Client Testimonials
"Immediately after my son's injury at work, he was treated poorly. Over the course of the next few days it became even worse, so I called Mike and he and Crystal have been absolute lifesavers during the process. Mike is not your typical stuffed suit lawyer who only cares about the bottom line he genuinely cares about his clients and his assistant Crystal is beyond amazing! My thanks to you both!"

LUKE PARMENTER
"I could never ask for a better attorney, to fight for me, to believe in me, and have faith in me, than what I found in Mike Sabbeth, He doesn't treat you like a client, he treats you as if you are one of his own family members, He will fight for you, with all he has, and is ALWAYS up front and honest with you about everything!"

SANDRA DRUGE
view all client reviews