Hartford Truck Accident Lawyer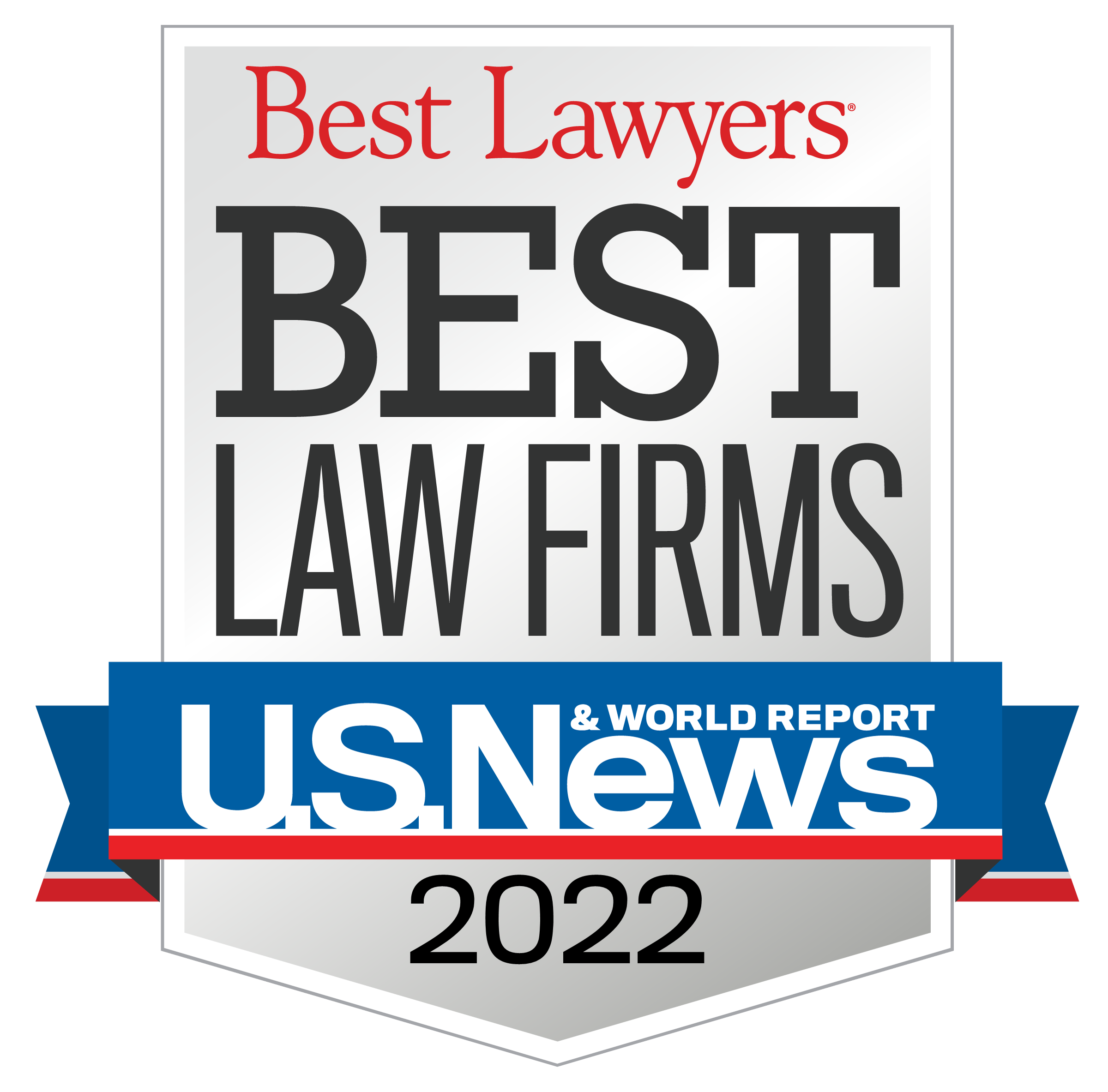 Hartford Truck Accident Lawyer
Commercial trucking companies have a legal responsibility to operate their fleet with the highest level of safety in mind. Sadly, far too often, big companies cut corners—putting profits ahead of people. If you or your family have been accident victims in a Hartford truck accident, you need the guidance that only a seasoned attorney can provide.
At Sabbeth Law, our Hartford, VT truck accident lawyers have the skills and experience to hold negligent companies and insurers accountable. As members of the Academy of Truck Accident Attorneys (ATAA) and the American Association of Justice Trucking (AAJ) Litigation Group, we focus on handling truck accident claims. If you or your loved one was injured in a truck accident in Windsor County, call our Vermont truck accident attorney for a free, confidential initial consultation.
TRUCKS ARE LARGE, HEAVY, AND DANGEROUS
There are many trucks on the road that can injure people in White River Junction. Some of the more common truck accident injuries include:
Dump trucks
Sanitation vehicles
Tractor-trailers
Concrete mixers
Fuel trucks
Moving vans
Delivery trucks
These vehicles have many features in common. They are larger than regular passenger sedans, and therefore much heavier. When they collide with someone, more serious accidents result in severe injuries.
These vehicles can also be difficult to maneuver with large blind spots. Even the most seasoned driver can accident strike someone accidentally, especially if they were distracted driving not paying attention or were operating under stressful deadlines.
Most of these trucks are also owned or operated by businesses or the government. Suing commercial truck or these entities is much more complicated than suing your neighbor for rear-ending you in the grocery store parking lot. Nevertheless, there is a greater chance that you will receive fair compensation if you are successful, because these entities have large insurance policies.
TRUCK ACCIDENTS CAUSE SERIOUS INJURIES
Many of our clients are struggling from some of the worst injuries that we have seen, including:
Internal organ damage. Organs like the heart, lungs, liver, and kidneys can be crushed or bruised. If they are bleeding uncontrollably, then a patient might need surgery.
Fractures. Heavy trucks can easily fracture bones, sometimes shattering them into multiple pieces. Bad fractures require surgery to implant a plate, screw, or pin to hold the bone pieces together. Rib fractures can lead to pneumonia and other complications.
Amputations. Heavy trucks can crush limbs. Sometimes, amputation is the only way to prevent worse complications from crush injuries.
Traumatic brain injuries (TBIs). Many people will be unconscious when they suffer a serious TBI. Other complications include impaired movement, memory, and speech. TBIs can be very slow to heal.
Other brain injuries. Other injuries can include bruises on the brain or bleeding. Intracranial bleeding puts pressure on the brain and can be fatal.
Spinal cord injuries. A person could be permanently disabled below the point of injury if their spinal cord is stretched, nicked, or cut in two.
These physical injuries do not include the emotional toll that many of our clients suffer from the accident. Some relive the accident victims of it over and over in a process called post-traumatic stress syndrome.
TRUCK ACCIDENTS DIFFER FROM REGULAR CAR ACCIDENTS
After a crash, you need a lawyer who has the right experience to negotiate a settlement on a personal injury claim on your behalf. Some inexperienced attorneys assume that all motor vehicle collisions are the same, but this could not be farther from the truth.
Truck accidents typically cause more serious injuries than car accidents. An attorney must assist the client in carefully documenting all of the expenses associated with treating their injuries.
Truck accidents also involve different sorts of evidence. For example, many trucks today have electronic monitoring systems that record key pieces of information, like how long a truck has been running. This evidence is helpful at establishing fault for the collision, the police accident report but you need to put the trucking company on notice to preserve it.
Many other trucking industry and companies are also aggressive in defending themselves. They might have multiple detectives combing the accident scene looking for evidence to use against a victim. Anyone without a lawyer in their corner can quickly feel steamrolled by the legal process, because trucking companies are not looking out for the accident victim's best interests.
THERE MAY BE MULTIPLE DEFENDANTS
Our Hartford our truck accident case lawyers have sued many defendants on behalf of our clients:
The truck driver, if he was negligent or reckless
The truck company, who might have been negligent in hiring, training, or supervising the driver
The loading company, if unbalanced cargo contributed to the accident
The entity responsible for the road, if a defect was a contributing factor in the wreck
Bringing a claim against so many people can be unwieldy; however, we have the right experience in sifting through the evidence from the police accident report and other sources to target the entities most responsible for your injuries. We can then bring a suit against them all.
HOW THE HARTFORD, VT TRUCK ACCIDENT ATTORNEYS AT SABBETH LAW CAN HELP
Unfortunately, large trucking companies and their commercial insurers often take aggressive action to limit their own liability. You need a strong, experienced advocate on your side. We were built for complex truck accident claims. Sabbeth Law will help you get justice. Among other things, our Hartford tractor trailer accident attorneys will:
Conduct a free, comprehensive review of your truck accident claim;
Get on the scene immediately, making sure that you do not fall behind the insurance company;
Investigate the truck accident—gathering all relevant evidence, including accident reports, medical records, black box data, and vehicle inspection records;
Consult with the top experts in the United States; and
Devise a customized legal strategy to get you the best results.
Our mission is simple: We fight to get injured victims justice and full financial compensation. With a proven history of obtaining seven and eight figure settlements/verdicts in personal injury claims, our Hartford truck accident lawyers are ready to protect your rights.
CALL OUR VERMONT TRUCK ACCIDENT LAWYERS FOR A FREE CONSULTATION
Many people feel overwhelmed following a truck accident. Now is the time to get the legal help that you need. Contact Sabbeth Law today. A Hartford truck accident lawyer at our law firm, will gladly meet for a free consultation where we can discuss the events leading up to the crash and your prospects for receiving compensation. All consultations are confidential, so there is no risk.
Client Testimonials
"Immediately after my son's injury at work, he was treated poorly. Over the course of the next few days it became even worse, so I called Mike and he and Crystal have been absolute lifesavers during the process. Mike is not your typical stuffed suit lawyer who only cares about the bottom line he genuinely cares about his clients and his assistant Crystal is beyond amazing! My thanks to you both!"
LUKE PARMENTER
Have Questions?
Free
Consultation
Client Testimonials
"Immediately after my son's injury at work, he was treated poorly. Over the course of the next few days it became even worse, so I called Mike and he and Crystal have been absolute lifesavers during the process. Mike is not your typical stuffed suit lawyer who only cares about the bottom line he genuinely cares about his clients and his assistant Crystal is beyond amazing! My thanks to you both!"

LUKE PARMENTER
"I could never ask for a better attorney, to fight for me, to believe in me, and have faith in me, than what I found in Mike Sabbeth, He doesn't treat you like a client, he treats you as if you are one of his own family members, He will fight for you, with all he has, and is ALWAYS up front and honest with you about everything!"

SANDRA DRUGE
view all client reviews