New Hampshire Truck Accident Lawyer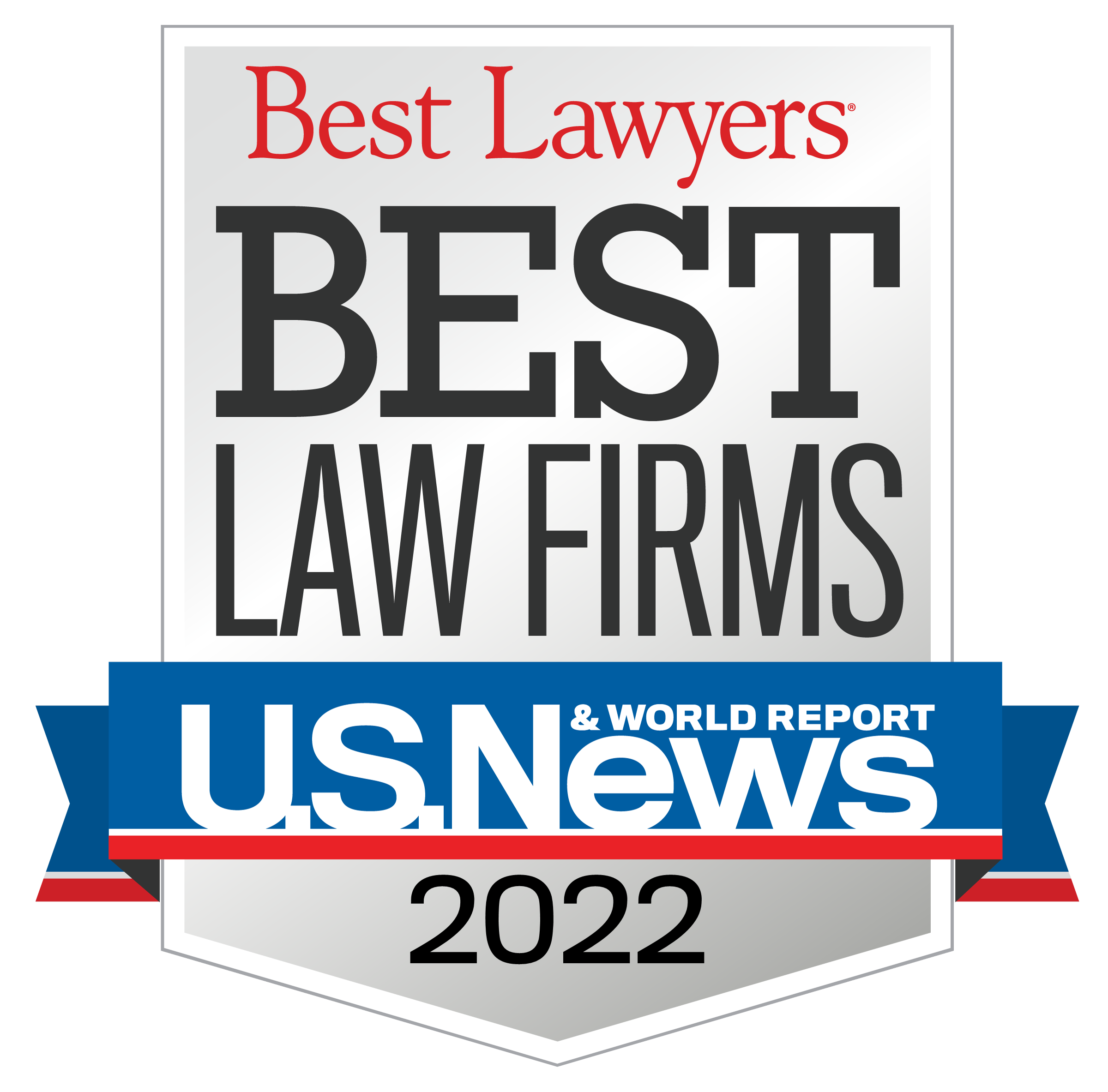 New Hampshire Truck Accident Lawyer
When a passenger vehicle collides with a commercial truck, the consequences are often devastating. Pursuing compensation for a truck accident is a complex process.
The insurance companies for the truck will usually have people on the scene within hours to limit their liability. You will need a lawyer in your corner that knows about truck accident cases.
Truck Accident Lawyer in New Hampshire
At Sabbeth Law, we know trucking accident cases.
Experience
Our seasoned truck accident lawyers have extensive experience with truck accidents.
We are affiliated and active in multiple trucking organizations and have years of specialized training. We are members of the Academy of Truck Accident Attorneys and the National AAJ Trucking Litigation Group.
Additionally, Attorney Mike Sabbeth has completed the Legacy Trucking Certification Program and has been recognized as a Top Trucking Accident Attorney by the National Trial Lawyers.
Dedication
We fight to ensure that insurance companies compensate you for your injuries.
Insurance companies stand to lose a lot of money in truck accident claims. Companies dedicate considerable time and effort to avoid paying victims.
We know the tactics insurance companies use. Our New Hampshire truck accident lawyers know what settlement is fair. We push the insurance company to pay full compensation.
Expertise
Our legal team is well-versed in trial and litigation and will take your case to trial if necessary.
Sabbeth Law also dedicates time to studying and practicing cutting-edge trial techniques. This innovation gives our clients unparalleled representation.
Results
Our expertise in handling truck accident cases means we get results.
We have recovered millions of dollars from serious truck accidents.
At Sabbeth Law, we understand the personal and financial toll of a truck accident. We can offer help for a serious truck accident and will work to maximize the value of your claim. Contact our New Hampshire truck accident attorneys today.
Steps for Hiring the Best New Hampshire Truck Accident Lawyer
If you are looking for a truck accident lawyer in New Hampshire, be sure you hire the best. Finding reliable, expert help for a serious truck accident involves several steps.
Research Truck Accident Lawyers in New Hampshire
When looking for a truck accident lawyer, ask several important questions.
Does the lawyer have focused truck accident experience?
Find a lawyer with focused experience handling truck accident cases. Truck accidents are not like car accidents. Your need a lawyer with a keen understanding of truck accident law.
Does the lawyer have a reputation for getting results?
Look at the lawyer's results and reputation. Client reviews and testimonials speak to the lawyer's professionalism and ability to get results. Also ask the lawyer about past settlements and trial verdicts.
Schedule a Consultation With The Lawyer
Schedule a consultation to discuss your case. Many lawyers, including Sabbeth Law, offer free case consultations. Take advantage of free consultations.
During your consultation, the lawyer will review the details of your accident, evaluate your injuries, and discuss your options for recovery.
Ask how the lawyer expects to be compensated. For example, some lawyers bill clients for each hour of work the lawyer performs. Most work on a contingency fee arrangements.
A contingency fee means that the lawyer will earn a portion of the settlement or verdict award and that you will not owe money if there is no settlement or verdict.
Make Sure You Like The Lawyer as a Person
Be sure you like the attorney.
Lawyers and clients will spend a lot of time communicating and preparing a case. You should also feel comfortable with your lawyer. The issues involved can be personal. You should feel you can provide personal information with your attorney.
Begin Working With Your Lawyer
Once you have hired your top-notch attorney, your lawyer can protect your interests.
Have You Been in a New Hampshire Truck Accident? Get a Free Case Review
Are You or a Loved One Suffering from Truck Accident Injuries? Let's talk today
Do I Need a Truck Accident Specialist?
Truck accident cases are different from car accident cases. Truck accident cases involve special issues. It's crucial that you hire a truck accident specialist who understands those issues.
How are Truck and Car Accidents Different?
Some of the important differences between car and truck accidents include the following.
Higher potential for severe injuries
The potential for serious injuries is much higher for those involved in a truck accident. Commercial trucks can weigh up to 80,000 pounds.
When these massive machines collide with a passenger vehicle, which weighs only 3,000 to 4,000 pounds on average, the results are often tragic for the occupants of the much smaller passenger vehicle.
Serious injuries usually come with high medical bills and lost income. A truck accident lawyer will need to know how to calculate and prove your damages when your losses are substantial.
Strict federal and state regulations on commercial trucks
Because of this potential for danger, special laws apply to commercial trucks that do not apply to passenger vehicles. Federal and state laws regulate various standards and practices of commercial trucking to ensure the safe operation of large trucks.
These regulations include, for example:
Maximum hours of operation/driving and mandatory breaks;
Driver qualifications, training, and supervision;
Vehicle maintenance, inspection, and repair; and
Cargo loading procedures and vehicle weight limits.
Severe penalties exist for violating these types of regulations, especially when the result is an accident and injuries. A truck accident attorney must know these regulations. Car accident attorneys do not.
Higher insurance policy limits and more difficult negotiations
Dealing with insurance companies is more complicated when commercial trucks are involved. Commercial truck insurance usually has higher policy limits than passenger vehicles. The policy limits are higher for truck accidents because truck accidents cause more damage.
However, this does not mean that the insurance company will pay the amount available under the policy. Insurance companies work harder to reduce the money they must pay out to injured parties.
Insurance adjusters often offer inadequate settlements, dispute liability, or refuse to negotiate settlements.
As well, there are usually multiple "layers" of coverage. That means that multiple insurance companies, each with their own lawyers, will be defending a truck accident case.
Also, they will not always make all of the layers apparent. A truck accident lawyer needs to know where to look to make sure all of the layers of insurance coverage are identified.
TRUCK CRASH STATISTICS IN NEW HAMPSHIRE
The Charts on the left the percentage of truck crashes that caused injury by weight and by road condition, respectively. 32% of crashes with trucks over 26,000 pounds cause injury. Nearly the same can be said for trucks weighing 10-26,000 pounds. Furthermore, 32% of injury crashes occur on dry roads – meaning even in good conditions there is a serious risk from an injury caused by a crash with an 18-wheeler.
Average Settlements for Truck Accidents in New Hampshire
Settlements in truck accident cases are generally higher than settlements involving passenger vehicle collisions. This is due in part to the greater potential for severe and lifelong injuries in accidents between large trucks and smaller passenger vehicles.
As in most injury cases, the victim may recover compensation for these injuries.
Calculating an average settlement in personal injury cases is difficult since settlements depend on the facts of each case.
However, several factors can affect a truck accident settlement, including:
The severity of your injuries,
Your past and future medical bills,
The time that you could not work, and
Any insurance available to cover your expenses.
Settling a truck accident claim is often a complex process. A New Hampshire truck accident lawyer can help you strengthen your case to get the most out of your truck accident settlement.
Who is Responsible for Truck Accidents?
When a commercial truck is involved in an accident, many parties might be responsible. If one or more of these potential defendants contributed to an accident, they all might share responsibility.
It is critical that your New Hampshire Truck Accident Lawyer is familiar with all the governing standards and regulations in order to identify all of the defendants.
They may be motor carriers that hold themselves out as "brokers," shippers, intermodals, etc. There are many possibilities that each must be examined.
The Truck Driver
Truck drivers whose own intentional, reckless, or negligent driving caused the accident may be held responsible for the accident. For example, the truck driver might be responsible for an accident if the driver was intoxicated, fatigued, or speeding.
The Trucking Company
The trucking company may be responsible for not exercising reasonable care in hiring and training its drivers, all of which are governed by regulations. The company might also bear responsibility if it did not make sure that its drivers followed federal laws.
For example, trucking companies must ensure that their drivers take breaks. A company that pressures its drivers to drive over the maximum time limit can be liable for accidents caused by a driver's fatigue.
The Truck Owner
Truck owners that do not keep up on the truck's maintenance, inspections, or repairs can share responsibility for accidents that result from improper maintenance.
Cargo Companies
A cargo manufacturer might be liable if it did not notify the transportation company that the cargo was a hazardous substance. Cargo shipping companies that load the truck can also face liability for accidents caused by improper loading or overloading the cargo.
Truck and Parts Manufacturers
A company that manufactured a defective truck or a defective truck part can be responsible for accidents caused by that defect.
Truck Repair Shops and Mechanics
A mechanic who fails to inspect a vehicle or conduct careful repairs can be responsible for accidents caused by that faulty repair. The mechanic's employer might also be responsible for the employee's negligence.
The Plaintiff Victim
Sometimes the plaintiff may be partially to blame for the accident. New Hampshire applies comparative fault to account for a plaintiff's responsibility. Under comparative fault, the injured party can recover damages even if they shared some responsibility for the accident.
However, the amount of damages awarded is reduced by that party's degree of fault. Comparative negligence would prevent all recovery if the injured party was more than 50% at fault for the accident.
Do You Need a Lawyer for a Truck Accident in New Hampshire?
The best way to ensure you are compensated fairly after a truck accident is to hire a truck accident lawyer. Truck accident claims are far more complex than ordinary car accident cases. Your case will require the knowledge and skill of a seasoned truck accident attorney.
A lawyer can file your documents and collect and preserve evidence. Your attorney can also communicate with insurance companies on your behalf. Your lawyer might also prepare your case for trial.
For those injured in a commercial truck accident, recovery can be long and expensive. A lawyer can work to get you fair and full compensation so you can focus on healing.
Contact a Trusted NH Truck Accident Attorney at Sabbeth Law
If you were in a truck accident, consult with an attorney that understands the issues involved in truck accident cases. At Sabbeth Law, our New Hampshire truck accident lawyers are trained and trial-tested in truck accident law. Contact us today to schedule your free consultation.
Client Testimonials
"Immediately after my son's injury at work, he was treated poorly. Over the course of the next few days it became even worse, so I called Mike and he and Crystal have been absolute lifesavers during the process. Mike is not your typical stuffed suit lawyer who only cares about the bottom line he genuinely cares about his clients and his assistant Crystal is beyond amazing! My thanks to you both!"
LUKE PARMENTER
Have Questions?
Free
Consultation
Client Testimonials
"Immediately after my son's injury at work, he was treated poorly. Over the course of the next few days it became even worse, so I called Mike and he and Crystal have been absolute lifesavers during the process. Mike is not your typical stuffed suit lawyer who only cares about the bottom line he genuinely cares about his clients and his assistant Crystal is beyond amazing! My thanks to you both!"

LUKE PARMENTER
"I could never ask for a better attorney, to fight for me, to believe in me, and have faith in me, than what I found in Mike Sabbeth, He doesn't treat you like a client, he treats you as if you are one of his own family members, He will fight for you, with all he has, and is ALWAYS up front and honest with you about everything!"

SANDRA DRUGE
view all client reviews