Manchester Commercial Truck Accident Lawyer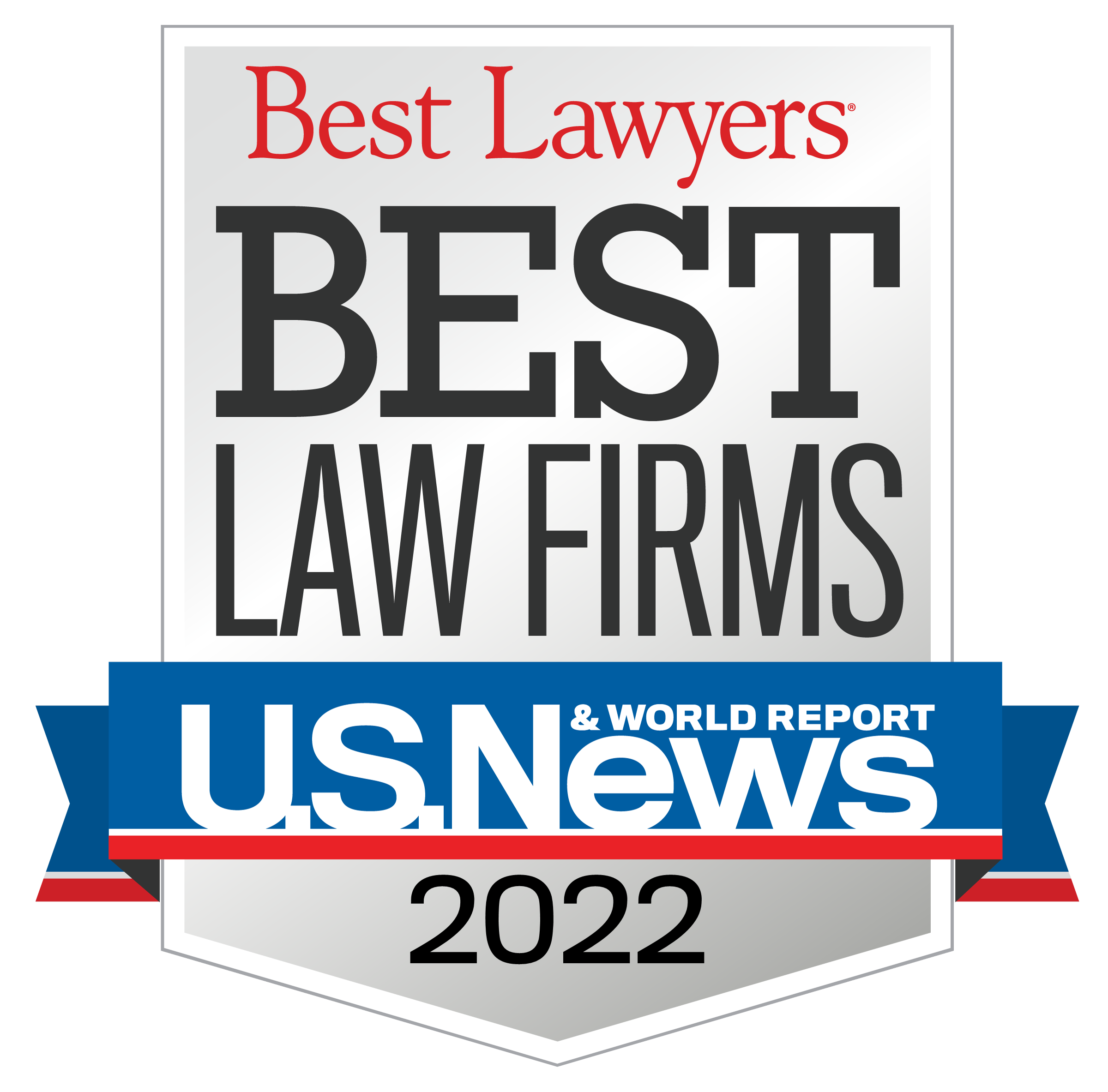 Manchester Commercial Truck Accident Lawyer
Commercial truck accidents are some of the worst that we see out on the road. These vehicles are so large and heavy that they can cause devastating and sometimes catastrophic injuries when they collide with smaller and lighter passenger vehicles.
At Sabbeth Law, our Manchester, NH truck accident attorneys make it our business to represent injured victims in their claims against large trucking companies. Within 24 hours of an accident, we will visit you and inspect the scene of the crash. It is vital that you have someone in your corner because insurance companies will often have an investigator at the scene of a significant crash within hours. Call us right away for a free, no-obligation review of your case. 
We Focus On Trucking & Commercial Vehicle Accident Claims
Truck accidents are not standard car wrecks, and you need a lawyer who appreciates this difference. At Sabbeth Law, we focus on representing people who were injured in large truck accidents and commercial vehicle accidents. Our attorneys know how to hold large corporations and big insurance companies accountable. As members of the Academy of Truck Accident Attorneys (ATAA) and the American Association of Justice Trucking (AAJ) Litigation Group, we have a well-documented history of success—obtaining seven and eight-figure settlements and verdicts for truck accident victims in New Hampshire. Call us now for immediate assistance with your case.
Types Of Commercial Trucks
Commercial trucks transport goods and other materials around the state and country. In our practice, we have represented people injured in collisions with the following:
Tractor-trailers

. These trucks have two parts: a cab in front and a trailer in the back which carries goods. Tractor-trailers are also called "big rigs" and 18 wheelers, but the terms explain the same type of truck. These vehicles can get into all sorts of accidents, including jackknifes, underrides, and overrides.

Dump trucks

. A dump truck typically carries materials around a construction job site, including sand and gravel. Dump trucks can also haul waste to a dump. These trucks are unstable when the box is elevated, and materials can sometimes come flying out of the back and strike other vehicles on the highway

Delivery trucks

. These boxy trucks are used by the Postal Service, DHL, FedEx, and UPS (among others) to make deliveries. They are hard to maneuver and usually are working in tight spaces with many pedestrians.

Sanitation vehicles

. These vehicles collect trash and take them to the dump. They are heavy vehicles that can cause considerable damage when they collide with pedestrians or motorists.
If you have been involved in a crash with one of these vehicles, please contact a Manchester truck accident lawyer.
Truck Accident Injuries
An 18-wheeler can weigh 20 times more than a passenger sedan. Unsurprisingly, they can cause devastating injuries, including:
Fractures

Amputations

Traumatic brain injuries

Head injuries

Back injuries

Spinal cord damage

Paralysis
Many accidents, unfortunately, result in death as well. At our firm, we will meet with you at the hospital, if necessary, to find out more about your accident so that you get the legal help you need.
Liability For Truck Accidents In Manchester
As lawyers, our job is to identify who is to blame for the accident. Once we do, we can pursue compensation from this person or entity for our clients.
Truck accidents are different from car accidents because there are usually more parties that could potentially be at fault for the crash:
The truck driver, who might have been negligent or reckless by speeding, following too closely, driving while impaired, or using a cellphone while behind the wheel.

The trucking company, which could have been careless in how it hires, trains, and supervisors its drivers. Some companies create incentives for drivers to operate their vehicles in an unsafe manner.

The mechanics who work on the truck and might have done a poor job repairing it. If negligent repairs contribute to a crash, then the mechanic could be liable.

The manufacturer of the truck, if a defect like a brake failure causes a crash.

The company that loads the truck. Sometimes, if cargo is loaded improperly, the truck can become unstable and rollover.
Obtaining Evidence For Your Case
Large companies aggressively defend these cases. They and their insurers try to deny claims or push responsibility for the accident onto the shoulders of the victim. For these reasons, you need a passionate advocate by your side as you fight for compensation.
Evidence is the foundation of all truck accident claims. Ideally, you will have proof that the driver, trucking company, or some other party was negligent in performing its duties. For example, if the truck driver was operating past the federal regulations, then you have proof he or she was negligent.
Many commercial vehicles now record information electronically. This makes it harder to forge or tamper with, but it also takes an experienced attorney to know how to obtain this information. This is where an experienced law firm like Sabbeth Law makes all the difference. We can tell trucking companies to preserve critical pieces of evidence.
If the truck driver was on a cell phone in violation of federal rules, we can also subpoena his phone records. These can sometimes show quite clearly that a driver was on the phone at the time of the crash.
Why Trust The Manchester Truck Accident Attorneys At Sabbeth Law
With significant experience in truck accidents and commercial vehicle accidents, our personal injury attorneys are willing to come to you. We believe that our clients deserve attentive, compassionate representation. When you reach out to our law firm, you will speak to a New Hampshire truck accident lawyer who can:
Listen to your story during a free, confidential consultation;

Get on the scene and investigate the accident;

Handle all correspondence with the insurance company; and

Take action to protect your rights and help you recover compensation.
Our mission is to provide reliable, results-focused representation to injured victims. We know how intimidating commercial truck companies and their insurers can be. We have access to the truck accident and medical experts in the United States. With a proven record of success, our Manchester truck accident lawyers are ready to get you justice and the maximum available compensation.
Call Our Manchester Truck Accident Lawyers For A Free Consultation
At Sabbeth Law, our New Hampshire truck accident lawyers are driven by compassion and measured by success. We know that truck accident cases are difficult to pursue—let our law firm use its experience to help you. For a free consultation with a Manchester commercial truck accident lawyer, please contact us right away.
Client Testimonials
"Immediately after my son's injury at work, he was treated poorly. Over the course of the next few days it became even worse, so I called Mike and he and Crystal have been absolute lifesavers during the process. Mike is not your typical stuffed suit lawyer who only cares about the bottom line he genuinely cares about his clients and his assistant Crystal is beyond amazing! My thanks to you both!"
LUKE PARMENTER
Have Questions?
Free
Consultation
Client Testimonials
"Immediately after my son's injury at work, he was treated poorly. Over the course of the next few days it became even worse, so I called Mike and he and Crystal have been absolute lifesavers during the process. Mike is not your typical stuffed suit lawyer who only cares about the bottom line he genuinely cares about his clients and his assistant Crystal is beyond amazing! My thanks to you both!"

LUKE PARMENTER
"I could never ask for a better attorney, to fight for me, to believe in me, and have faith in me, than what I found in Mike Sabbeth, He doesn't treat you like a client, he treats you as if you are one of his own family members, He will fight for you, with all he has, and is ALWAYS up front and honest with you about everything!"

SANDRA DRUGE
view all client reviews